The Digital Hollywood Experience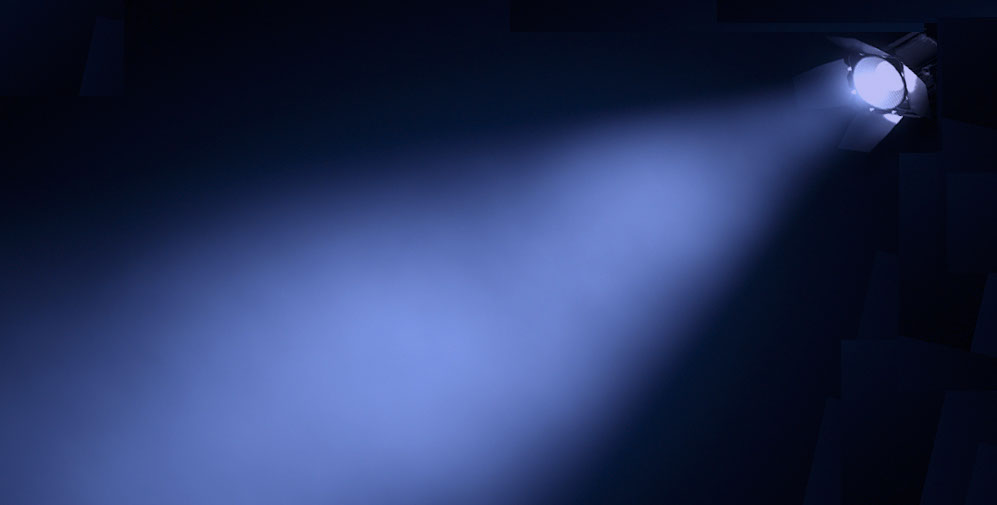 The Digital Hollywood Experience
Jonathan Lowe is a strategic marketing and promotions professional with a proven track record of creating dynamic and innovative campaigns for sports teams, live events, music artists and consumer products. In his 12th year with sports and live event leader, AEG (Anschutz Entertainment Group), Jonathan has created and executed marketing campaigns for its most prized assets including STAPLES Center, The Los Angeles Kings, The Los Angeles Galaxy and The StubHub Center as well as national music tours and pay-per-views. Currently, Jonathan serves as the Vice President of Marketing for AEG Sports, overseeing creative/branding, advertising, media buying, promotions as well as playing a key role in driving digital and social media innovation. Jonathan has been behind a number of innovative digital and social media "firsts" that have positioned his properties as leaders in this ever-changing landscape. His marketing campaigns and promotions have received regional and national recognition in media outlets including the LA Times, New York Times, Daily News, Forbes.com, MSN.com, Fast Company, Life Magazine.com, Sports Illustrated, Los Angeles Business Journal, Entertainment Tonight, E!News, ABC (Los Angeles), ESPN TV and FoxSports.com. In addition, Jonathan has created marketing and promotions campaigns for The Los Angeles Lakers, 10 World Championship Boxing Events, Celine Dion's Las Vegas Show A NEW DAY, The King Tut Exhibit at LACMA as well as national concert tours with Prince and Rod Stewart, just to name a few. In addition to his role at AEG, Jonathan is also an Adjunct Instructor at the University of San Francisco's Graduate Program in Sports Management and serves on the Promax BDA Sports Media Marketing Awards Advisory Council
Sarah Miller, CEO of Axis PR & Entertainment, has over 16 years of strategic experience in public relations, marketing & events within the Entertainment and technology industries. Her expertise and success has resulted in an award-winning and well-known PR and events firm. Under Sarah's direct leadership and creativity, combined with in-depth strategic public relations, media relations, strategic marketing, new business development and high profile event planning, she has helped launch and brought numerous start-up companies to market with a successful track record. As CEO of Axis, Miller lead nationwide and global PR & Mktng campaigns for public companies as well as early stage start-ups and have successfully taken many early stage tech companies from launch to M&A stage while under her leadership. Miller also has extensive experience and success working with numerous leading entertainment and music companies such as Sony Music Entertainment, AEG LIVE, AEG Digital Media, Billboard, House of Blues, Hip Digital, GRAMMYs, and others. Miller is also the Founder & Chair of the Mobile Excellence Awards, one of the most prestigious and influential mobile awards in the mobile entertainment, technology & media industry.
Alison Dollar: CEO and Co-Founder, ITV Alliance: Allison Dollar specializes in accelerating early stage companies and launch initiatives. Her expertise lies in articulating the business and developing corporate strategy. She creates and supports plans for roll out, business development, brand packaging and marketing. A longtime champion of cross-platform interactivity, she is a recognized expert in digital media and is a founder and CEO of the Interactive Television Alliance, a non-profit trade association whose broad constituency is committed to deploying ITV in the U.S. Some clients have included IBM?s eBusiness (partnering American Express, Bell Atlantic, Mail Boxes Etc.), Liberty Media (Ascent), AOL?s Guerilla Games, SimplyTV, WB, Creative Planet (IPO), Stan Lee Media (IPO), MobileCasino, Vi[z]Rt (virtual sets), Envivio (France Telecom MPEG-4 spinoff), Homerun Entertainment (Scripps), LSI Capital, Digital Containers, AT&T spinoff Telcordia, Space Tourism Awards, The Horror Channel, NAB (Broader-casting), Gamma&Density, Mozaik (cloud ITV service). For Webcasts.com she was CSO and a founding board member (IPO as iBEAM) and interim CSO for WhiteBlox and GizmoLive. In addition, she co-founded eTV World, Hollyweb Live!, iNNOVATORS? conferences and venture pitch series. She chaired NAB?s Executive Committee to launch Multimedia World, the NAB?s switch to digital. She is Executive Director of the Mobile Excellence Awards and an advisory board member of KORUS, the Korea-US Vision Council. She directs programming for iBreakfastLA held at UCLA?s Anderson School of Management and creates and/or moderates programming for Digital Hollywood, NATPE, CES and many other events. Previously, as Executive Producer for Phillips Business Information, she led business/online content development for 40+ media trade publications, including Interactive Video News, Interactive Marketing News, Internet Week, CableFAX, Multimedia Week, E-Commerce News, Film & Video Magazine, A/V Video magazine, Via Satellite. While Editorial Director of In Motion she created advertorial sponsorship packages with Sony, SGI, PacBell, Autodesk, AOL, HBO, Kodak and Sprint. These anticipated the impact of 3D visual effects, advertainment, DBS, broadband, VOD and wireless devices.
Wednesday, May 4th, 2016
Sponsored by: Mobile Excellence Awards and the Interactive Television Alliance
5:00 PM - 6:00 PM, Haas Center, Room 172-173
Pitch, Pass or Play: Interactive Start–Up Showcase Competition
Moderator: Sarah Miller, CEO, Axis PR/Entertainment Founder, Mobile Excellence Awards
Co-Moderator, Allison Dollar, CEO, Founder, Interactive Television Alliance
Speakers:
Amy Reinhard, President, Worldwide TV Licensing and Distribution, Paramount Pictures
Jim Cannella, Senior Director, Marketing Executive Producer, Content, The Recording Academy ( The GRAMMYS)
Jonathan Lowe, Senior VP of Marketing, AEG Sports
Anjalis Shastri, Senior Director, Design Strategy, Mobile Group at Intel
Kim Getty, President, Duetsch LA
Anjali Shastri, Senior Director, Design Strategy, Client Computing Group, Intel: Anjali Shastri is senior director of design Strategy for Intel's Client Computing Group. Her work in innovative product design and partnering with OEMs has led Intel to establish end-product or customer product design as a strategic asset in establishing a leadership position in the mobile industry. Prior to her current role, Anjali served as director of strategy and business development in Intel's Mobile Communications Group. Anjali joined Intel in 2006 after spending 12 years in engineering, product management, and business development/strategy at Hughes Communications, Ericsson and iBiquity Digital. Anjali holds a BS in electrical engineering from IIT Delhi, an MSEE from the University of Texas A&M, and an MBA from the Wharton School of Business.