The Digital Hollywood Experience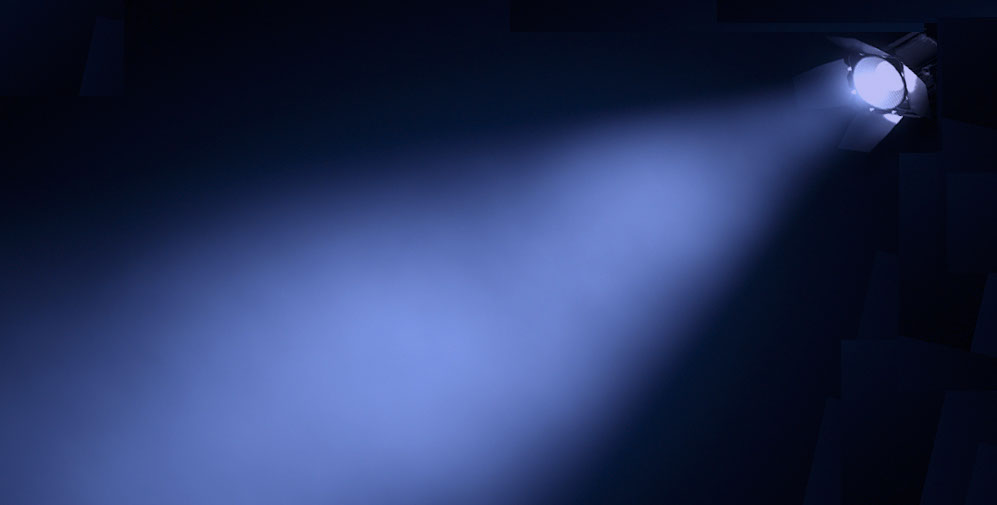 The Digital Hollywood Experience
JOE GUZEL, ASSOCIATE, CrossCut Ventures: Joe joined CrossCut in 2015 to focus on discovering, evaluating and investing in the next generation of tech entrepreneurs. He has a strong interest in industries that have yet to be transformed for the better by the web and mobile, including healthcare and education. At CrossCut, Joe has been involved with investments in Overnight, Unmute, Boon & Gable, Vulcun, Candy Club, Iconery and WeDo. Prior to joining CrossCut, Joe was with Intuit where he held a variety of operating roles; most notably with the Corporate Strategy and Development team where he focused on global expansion initiatives and participated in over $2B worth of M&A transactions. Joe holds a B.S. in Business Administration with concentrations in Finance and Accounting from California Polytechnic San Luis Obispo.
Tolga Onuk, CEO, Thunderbolt Creative Digital Technologies: After graduating from TED Ankara College, Tolga studied Computer Science and Statistics in Baskent University in Ankara (TUR) where he played 6 years of semi-professional american football. After receiving his Bachelor's, Tolga moved to San Diego to be a part of the Palomar College Comets Football team and in the meantime he received another education on Interactive Media and 3d Animation Design. Tolga worked for Spin Master Studios in Santa Monica where he co-designed "Tech Deck Live" one of the first web based 3d social games created in Los Angeles. Tolga has designed social applications and online platforms for brands such as Ford Mustang, Spotify, MTV, Cinemax, Marriott Hotels while working with Sabertooth Interactive and with HYFN. Shortly after, Tolga was responsible from Global User Acquisitions at EA Mobile, where he worked on the cross platform promotion of brands such as Sims, Need For Speed, Fifa, Madden NFL, Tetris and Simpsons Tapped Out. Tolga also designed the previous EA Mobile branding. Tolga started the mobile app development division and a partnership with the Nclusive Creative Agency where he co-founded and designed Curbstand. Few months later, Tolga started Thunderbolt simultaneously with the launch of Curbstand, a mobile application and a logistics software designed specifically for Valet companies. Curbstand has received $1.1M funding 30 days after its first launch. Thunderbolt acquired its second partnership with Grassp, the first on-demand Medical Cannabis Delivery & Logistics application. Grassp has raised $1.5M after the development of first MVP. Acquisition of these projects determined the current business model of Thunderbolt. By December 2015, Thunderbolt's projects have raised $6.9M combined seed funding. Tolga resides in West Hollywood, CA.
Andrés Diana is the Managing Director for SeedInvest Los Angeles focused on helping growth stage companies secure financing through recently enacted Regulation A+ legislation. SeedInvest is a leading equity crowdfunding platform connecting investors with high quality startups seeking funding. SeedInvest provides investors with insider access to highly vetted startup investment opportunities and makes investing in the asset class as easy as buying shares of stock. Before joining SeedInvest in 2014, Andrés spent most of his career driving innovation in the public financial markets. In previous roles, he founded and managed a broker dealer and trading floor, and spent most of his career working as a quantitative proprietary trader in the equities markets. Andrés received his degree in entrepreneurship, information systems, and marketing from The Wharton School and loves all manner of action sports, especially Kitesurfing.
Victoria Silchenko,Ph.D., Chair of Global LAVA, Los Angeles Venture Association; is an economist turned entrepreneur who devotes much of her time to helping other entrepreneurs succeed. She is the founder & CEO of Metropole Capital Group (www.metropolecapital.com) which she launched in 2004 in Los Angeles, CA to provide strategic and capital formation advisory services to venture capital-backed startups and other emerging growth and innovative companies in a broad range of industries throughout the U.S. and Russia/BRIC. Victoria strongly believes in ethical conduct of any business and actively supports solving market needs in the most intelligent, innovative and socially responsible way. She is also a writer and contributes to the Huffington Post and Los Angeles Business Journal on the subjects of entrepreneurship, venture capital, angel investing and crowdfunding. Most recently she organized and produced the first annual Next Generation Entrepreneurship and Crowdfunding Forum which was an unprecedented and exclusive gathering of world class entrepreneurs, angel investors, VCs, accelerators, and crowdfunding experts and advocates from the United States and all over the globe. Victoria is also the chair of Global LAVA group, a strategic interest group of the Los Angeles Venture Association (www.lava.org), the oldest LA based non-profit that supports entrepreneurship and innovations. Victoria initiated and launched Global LAVA group in 2011 on a mission to unite entrepreneurs, business executives, and capital providers interested in leveraging the existing global marketplace's opportunities and capital sources for companies based in Southern California and came up with the group's motto "Think Outside The States". Under her leadership over a short period of time, Global LAVA has evolved into a preeminent monthly forum of international entrepreneurship and foreign direct investment for the entire greater Los Angeles area and beyond. Dr. Silchenko is a frequent speaker on entrepreneurship and financing & growth strategies for early stage companies at numerous seminars and international conferences including the Association of Corporate Growth (United States), LAVA (United States), Horasis: The Global Visions Community (Luxemburg) and other events. Victoria formerly held an analytical position at the Milken Institute, a leading Southern California economic "think - tank" managed by Michael Milken. Previously, she worked as a post-doctoral researcher directly with Dr. Arthur Laffer, (former economic advisor to President Reagan) at Laffer Investments, an economic research and consulting firm. Dr. Silchenko holds degrees in Economics and Finance from the State University of Demidov (1997) and a Ph.D. in Economics from the Russian Presidential Academy of National Economy and Public Administration (2000). Additionally, she completed her coursework in Financial Modeling, Business Valuation, and Business Strategies at the University of California San Diego, and she holds a Certificate in Recognition of Satisfying the Requirements for the Advanced Management and Business Program from San Diego State University. In her spare time Victoria likes to read philosophy, play piano, paint and write poetry. Her recently published poetry book, "No Limits: Modern Poetry For Modern People," is available now on Amazon.
Wednesday, May 4th, 2016
9:00 AM - 10:15 AM
Track II: Herscher Hall, Room 202
Silicon Beach Strategies: Accelerate, Incubate, Crowdfunding, Start-ups & Angels
Rob Freelen, Managing Director, Silicon Valley Bank, LA
Vincent Bradley, CEO & Co-Founder, FlashFunders
Tolga Onuk, CEO, Thunderbolt Creative Digital Technologies
Andres Diana, Managing Director, SeedInvest Los Angeles
Joe Guzel, Associate, CrossCut Ventures
Ash Kumra, Co-Founder, DreamItAlive.com, Startup America California Leader
Victoria Silchenko, Ph.D., Chair of Global LAVA, Los Angeles Venture Association, Moderator
Vincent Bradley, CEO & Co-Founder, FlashFunders: Vincent, a serial entrepreneur, founded a virtual sports betting startup before co-founding FlashFunders. He has consulted for several tech startups, as well as frontier market firm Osprey Global Solutions, working on global development efforts in Europe, North Africa and the Middle East. He started his career leading business development at FindTheBest and holds Series 7 and 63 securities licenses.