The Digital Hollywood Experience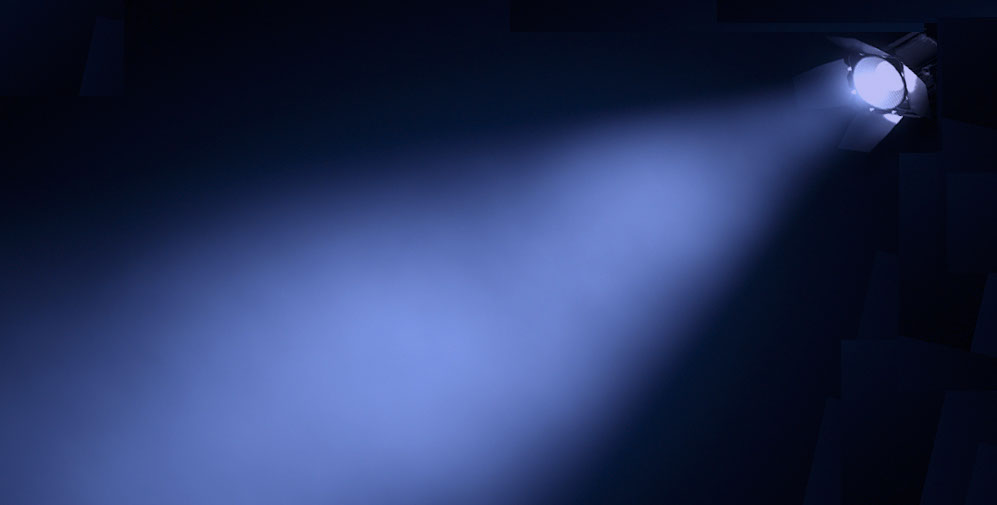 The Digital Hollywood Experience
game Teenage Mutant Ninja Turtles: Out of the Shadows from Activision. Henderson earned his BA from University of Dallas in 1993 and his JD from Catholic University of America, Columbus School of Law in Washington, D.C., in 1996. Henderson lives in Colorado with his wife and two daughters.
Tom Burns, CTO, Media & Entertainment for EMC/Isilon: Tom Burns currently serves as CTO, Media & Entertainment for EMC/Isilon. He has previously re-engineered film- and tape-based workflows at Technicolor, built a boutique post-production facility in Shanghai, deployed the 77th fastest supercomputer worldwide for an animated feature, and was the architect of the converged IP and SDI infrastructure for Oprah Winfrey's 1st network, Oxygen (now NBC/Universal). He is a founding member of the StudioSysAdmins social networking site, and has previously spoken on the topic of technology and cultural change at conferences including the HPA (Hollywood Post Alliance) and SIGGRAPH.
Jay Samit, Chief Executive Officer, SeaChange: Mr. Samit joined SeaChange as CEO in October 2014. He was most recently president at ooVoo, a social video chat service with more than 100 million users. He was previously CEO of SocialVibe, a digital advertising technology company powering engagement for some of the world's top brands. Mr. Samit held senior executive roles with Sony and EMI, where he spearheaded these companies' digital media efforts. At Universal Studios, he built the first million-member social network for college students. Mr. Samit is also a serial entrepreneur, helping to innovate some of the first video technology with Intel and Microsoft, as well as launch the first multi-party video communications platform on mobile.
Andy Beach, Developer Account Manager, Xbox Live, Microsoft: Andy Beach is a respected industry voice in online video and streaming media. As a Technical Evangelist at Microsoft, he focuses on work with partners building applications across all Windows devices and platforms. During his career, Andy has been involved in virtually every part of the online video ecosystem, from encoders, to connected services and middleware, to consumer media applications and platforms.
Frank Sinton is the CEO of Beachfront Media, a video solutions platform for publishers, advertisers, and enterprises. Previously, he worked for Sony Pictures Entertainment as Executive Director of Architecture. Beachfront Media is the everywhere video company that provides solutions for video discovery, video syndication, and video app development for managing and monetizing video applications across screens and devices. For More information, please visit www.beachfrontmedia.com.
Fabian Birgfeld, founder and partner, W12 Studios: Fabian Birgfeld is founder and partner of W12 Studios. The agency was founded in 2012 in London with a strong focus on media and technology. W12 Studios has developed comprehensive design systems for the big screen, delivering content across the device ecosystem and has helped shape entirely new digital content formats for markets across the globe. W12 Studios' clients include Intel, Microsoft, NOS, Red Bull, Vodafone, BBC, Samsung, WatchWith, Beamly, Shazam, Verizon, and Okko among others. Beforehand Fabian worked at frog design, Method and the BBC where he led the design teams for iPlayer, BBC News, BBC Sport and 2012 Olympics. Fabian has taught design and theory at Princeton University, Syracuse University and NJIT. His art and designs have been frequently exhibited in the US and Europe and won numerous awards. Born and raised in Germany, Fabian holds a BA in Economics from Harvard University and a graduate degree in Architecture from Princeton University.
JD Tengberg, Principal, Deloitte Transactions and Business Analytics LLP: J.D. is a principal in Deloitte Transactions and Business Analytics LLP and specializes in the media & entertainment and technology industries. He has more than 20 years of experience and has performed valuation and financial advisory work for a myriad of different purposes including M&A transactions and investment-related issues, shareholder value and strategic analyses, tax-related issues, financing, bankruptcy, litigation, business plan development, and financial reporting.
Wednesday, May 4th, 2016
2:15 PM - 3:30 PM
Track II: Haas Conference Center - Room 172-173, Live Webcast
Video Anytime Anywhere: Video Across Platforms - TV, Internet and Mobile
Jason Henderson, Senior Contracts Manager, DISH Network
Andy Beach, Developer Account Manager, Xbox Live, Microsoft
Tom Burns, CTO, Media & Entertainment, EMC/Isilon
Jay Samit, Chief Executive Officer, SeaChange
Frank Sinton, CEO, Beachfront
Erick Opeka, EVP/Digital Networks, Cinedigm
JD Tengberg, Principal, Deloitte Transactions and Business Analytics LLP, Moderator
Jason Henderson is the Sr. Contracts Manager, Video Entertainment and Marketing, for Dish Network, focusing on consumer applications to transform interactive television. Previously he ran the iTV Apps platform for Verizon FiOS TV, with responsibility for new Gaming, Music, and TV Everywhere projects. Alex Van Helsing, his popular young adult series from HarperCollins, was named by the Texas Library Association to the 2011 Lone Star Reading List, a list of the top 20 new books for young readers. He also writes for games and comics, including the 2013 BEN 10 comic miniseries from IDW and the 2013