The Digital Hollywood Experience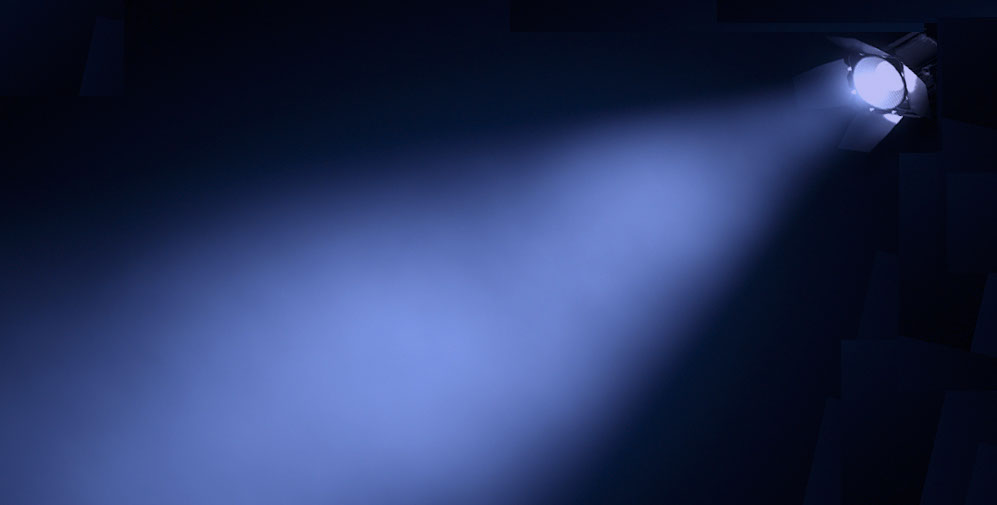 The Digital Hollywood Experience
releases, including The Croods, Madagascar 3, Puss in Boots, How to Train Your Dragon and Monsters vs Aliens. Hailed as the expert on all things 3D, McNally was introduced to stereoscopic photography in 1990 while studying at the Royal College of Art in London. This hobby soon became his passion and has developed over the years through a range of creative projects—from Viewmaster promotional reels to gallery installations. In 2001 McNally moved to California to work as an Animator at Industrial Light & Magic after the success of his short animated film Pump-Action. His stereoscopic experience was rewarded when Disney tasked ILM with converting Chicken Little into a 3D release in 2005. McNally also supervised the stereoscopic work on Disney's Meet the Robinsons and advised on The Nightmare Before Christmas conversion into 3D. McNally is the co-author of '3D Storytelling: How Stereoscopic 3D Works and How to Use It'
Nonny de la Peña was named One of the 13 People Who Made the World More Creative by Fast Company for pioneering immersive journalism and changing the way people experience nonfiction narratives. Using cutting edge virtual reality technology, she immerses viewers in documentary stories, allowing them to feel an extraordinary emotional connection as witnesses. A graduate of Harvard University, and a former correspondent for Newsweek, she has more than 20 years of journalism and award-winning documentary filmmaking experience. Her work in virtual reality has been featured by the BBC, Mashable, Vice, Wired and many others. Screenings and showcases around the globe include the Sundance and Tribeca Film Festivals, Victoria and Albert Museum, Moscow Museum of Modern Art and other renown venues. In conjunction with her doctorate, she is an Annenberg Fellow at the University of Southern California's School of Cinematic Arts.
Kaj Larsen is an Emmy-nominated producer and correspondent for VICE. With a focus on conflict zones and national security, he has reported from war zones all over the world. His work has taken him to dozens of conflict spots including Liberia, Burma, Afghanistan, and Colombia. Larsen was the only journalist on the front lines in northern Nigeria while embedded with the military fighting Boko Haram, and he produced a groundbreaking exclusive interview with the architect of the CIA's enhanced interrogation program-part of a five-part VICE News interview series on the CIA's role in the war on terror. Prior to joining VICE, Larsen was a correspondent at CNN as a member of its Special Investigations and Documentary unit, and a journalist for the Vanguard unit at Current TV. He was the first journalist to be waterboarded on national TV, and the first Western video journalist in Mogadishu in more than a decade. Kaj has a Masters degree in public policy from Harvard University. Prior to his work in television journalism, Larsen spent five years on active duty serving as a US Navy SEAL.
Molly Swenson, COO, RYOT: Molly is member of the founding team at RYOT, an LA-based media company (recently acquired by The Huffington Post) and is one of the most prolific, female virtual reality filmmakers under 30. She's also a producer of the Oscar nominated film Body Team 12. At RYOT, Molly oversaw growth of the team from 3 people to 30, and produced RYOT Films from Kenya to the Arctic to Liberia. Before RYOT, Molly designed, implemented and managed highly-leveraged philanthropic strategies for celebrities such as Ben Stiller, Shakira and Kobe Bryant. While working at The Obama White House, identifying candidates for political appointment, she made it to the Top 50 on Season 10 of American Idol. She has been written about in The New Yorker, The Seattle Times, The Washington Post and been a speaker at Nexus, SXSW and TEDxBerlin.
Joey Caroni, Director of Digital Media, KCRW: Joey Caroni is an award-winning digital veteran with 20 years of experience working with entertainment brands and Fortune 500 companies. He is well versed in all aspects of campaign production and strategy, with a heavy focus on emerging technologies & audience strategy. Back in the day he rocked a 2-way pager ensuring server uptime and was doing database markup coding for large retail companies like Footlocker. He was also recently the lead digital and social strategist for Jaguar Automotive. Currently he is the head of digital media at KCRW, the Los Angeles based non-profit public radio and media company. At KCRW he oversees all video production and creative, including their Webby nominated VR efforts. KCRW is the only public media company to commit to producing and distributing VR content to their audiences. They have developed a dedicated VR app and also push their content to other VR channels like Milk, and YouTube.
Steven-Charles Jaffe - COO & Co-Founder, Springbok Entertainment: Jaffe's career has included producer, and/or executive producer, second unit director on GHOST, STAR TREK VI: THE UNDISCOVERED COUNTRY, STRANGE DAYS, TIME AFTER TIME, THE DAY AFTER. Jaffe produced Academy Award® winner Kathryn Bigelow's critically acclaimed, NEAR DARK, the first of several creative collaborations with Bigelow, including STRANGE DAYS, produced with Academy Award® winner James Cameron. Jaffe's critically acclaimed documentary, GAHAN WILSON: BORN DEAD, STILL WEIRD, featuring Stephen Colbert, Neil Gaiman, Guillermo Del Toro, Stan Lee, won Best Documentary at the Comic-Con film festival. Jaffe's PSA/fundraising film for Childrens Hospital Los Angeles raised over $120 million. He recently directed a PSA and VR experience for AYA@USC's young adult cancer clinic. Jaffe's films have earned five Academy Award® nominations, with GHOST winning two Oscars, and The People's Choice Award for Best Picture. It also received four Golden Globe nominations, and an avid photographer; Jaffe's photo of Phil Stern is one of the centerpieces of the book "A DAY IN THE LIFE OF HOLLYWOOD." Jaffe served on the advisory board at CHLA for four years. He is currently a member of the AYA@USC Leadership Council.
Wednesday, May 4th, 2016
11:30 AM – 12:30 PM – The VR - AR - Immersive Track
Session I: Haas Conference Center - Room 172 & 173
VR/AR as Change Agent: Social, News, Documentary and Political Media
Molly Swenson, COO, RYOT
Nonny de la Peña, CEO Emblematic Group and Annenberg Fellow, USC School of Cinematic Arts
Lyman Missimer, Strategic Business Development and Partnerships, Education, Google
Phil McNally, Stereoscopic VFX Supervisor, Condition One
Kaj Larsen, Producer/Journalist/Correspondent, VICE
Steven-Charles Jaffe, COO & Co-Founder, Springbok Entertainment
Joey Caroni, Director of Digital Media, KCRW, Moderator
Phil McNally – Stereoscopic VFX Supervisor, Condition One: Phil "Captain 3D" McNally is the Stereoscopic VFX supervisor at Condition One whose team is dedicated to developing narrative entertainment for the Virtual Reality audience. Prior to Condition One he was in charge of all things stereoscopic for Dreamworks Animation where he developed M.A.C an automated stereoscopic pipeline for animation production. M.A.C was first used on Turbo where 70% of all stereoscopic shots were calculated automatically following creative input. Prior toTurbo, he worked in the same capacity on all of Dreamworks 3D