The Digital Hollywood Experience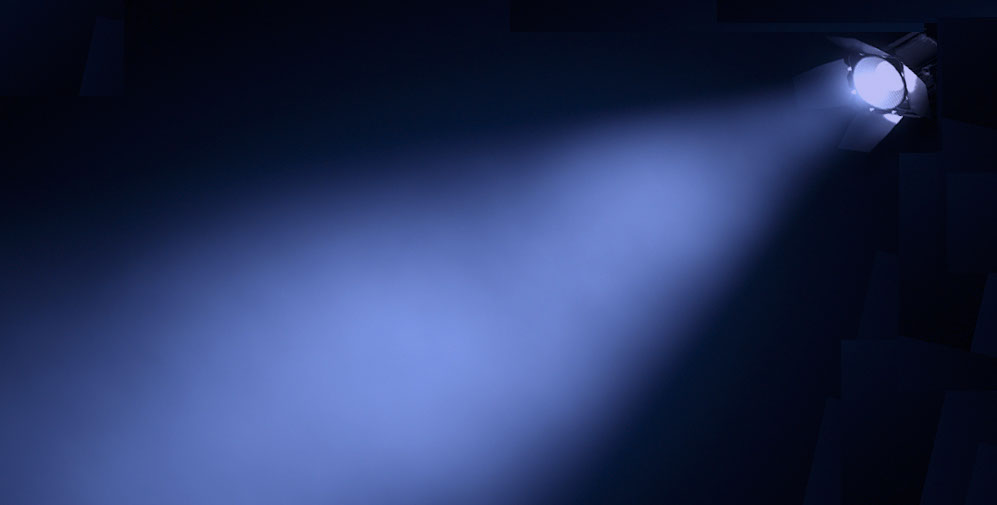 The Digital Hollywood Experience
Andrew McGovern: Vice President of VR/AR Productions, Digital Domain: A veteran in virtual reality production, Andrew has worked on numerous innovative projects including the launch of Google Street View in 2007, award-winning commercial campaigns including "Lloyds Torchview," the Emmy award-winning "Taylor Swift Experience," and a number of high-profile live events for clientele such as NBC, NHL, NBA, UFC, Universal Music and many others. As Vice President of VR/AR Productions at Digital Domain, Andrew will lead all live action, VFX and broadcasting initiatives for the company's VR & AR business, leveraging his experience in commercial and live productions, technology, and business development, and his deep understanding of the overall 360°/VR landscape. Prior to joining Digital Domain, Andrew was Vice President of the media and entertainment division Immersive Media, a well-respected, early pioneer in the 360°/VR imaging space. During his 10+ years at Immersive, Andrew focused on many aspects of the business, from leading high-profile commercial and live productions, to driving sales & business development.
Ola Björling, MediaMonks, Global Director of VR: Ola Björling has worked in all facets of interactive communications, starting as a web designer and developer in 1996. In the 20 years since, he has done everything from directing video games to conceiving immersive audio and video formats for virtual reality. Drawing from his broad skill sets and holistic grasp of all things interactive, Ola has lead global teams producing a wide variety of digital interactive work for the world's largest brands and agencies, accumulating over 70 major awards. After joining Stopp in 2010 and leading the work on several pioneering virtual reality projects, Ola is now based in New York and acts as Global Director of VR at MediaMonks.
Sandy Smolan, Producer/Director: Mr. Smolan is an award-winning director whose work spans features, documentaries, television, commercials and VR films His critically acclaimed debut feature film "Rachel River," was nominated for the Grand Jury Prize at The Sundance Film Festival and took awards for Best Cinematography and a Special Jury Prize for Actress Viveca Lindfors. He recently directed the VR film "The Click Effect" which previewed at the 2016 Sundance Film Festival and will be launched in April by The New York Times, Vrse and Annapurna Pictures. His documentary, "The Human Face of Big Data" won the Jury Prize for Best Cinematography at the Boston International Film Festival, was just selected by the US State Department to be part of the American Film Showcase, and is being released in the spring of 2016. His television movies include "The Last Soldier" for HBO, the mini-series "Beach Girls" with Rob Lowe and Julia Ormond for Lifetime, "A Place To Be" for CBS and "Taking A Stand," an Emmy Award-winning film with Betty Buckley for ABC, for which he was also nominated for Best Director. As a television director his credits include the acclaimed pilot for the series "Middle Ages," as well as over 50 network series including "Brothers & Sisters," "Ally Mcbeal," "Everwood," "ED," "The O.C.," "Dawson's Creek," "Greek," "LA LAW," "Dangerous Minds," "Chicago Hope" and "Northern Exposure". In original programming for the Internet, he directed the ten-part web series "In Gayle We Trust" for NBC.com and the web series "First Dance" and "First Day" for Alloy Entertainment, winner of the Advertising Age Media Vanguard Award. Smolan's documentary "12 Stones," about the transformation of a group of illiterate women in southern Nepal won the jury prize for Best Short Documentary at the Tallahassee and Newport Beach Film Festivals. He was the recipient of a 2015 James Beard Award for his short film, "Wall of Fire". He also produced and directed films in East Africa for the Bill and Melinda Gates Foundation, four short films about sustainable development in India, Georgia, Peru and Rwanda and a series of films about technology, innovation and social responsibility sponsored by Intel, Microsoft, Applied Materials, BD Biosciences and Nokia. Mr. Smolan was also the associate producer of two network documentaries for CBS News; "The Cowboy, The Craftsman and The Ballerina" with Morley Safer and "Juilliard: A Life in Music", narrated by Charles Kuralt and winner of the Peabody Award. He was a featured speaker at the EG Conference in Monterey, California and The INK Conference in association with TED. Conference
Spencer Hunt, Vice President of Games and Interactive Entertainment, Skydance Media: As vice president of games and interactive entertainment at Skydance Media, Spencer Hunt helps to oversee the company's digital initiatives as well as licensing and partnerships for its games and VR projects. Prior to Skydance, Spencer served as vice president of digital entertainment for Paramount Pictures, where he was responsible for overseeing mobile and social game publishing and app development. He previously held executive positions in the product development and gaming divisions of Discovery Communications and Sony Pictures. Spencer has released over 50 titles across VR, mobile, PC and console platforms and his games have received a number of "Mobile Game of the Year" awards. Spencer began his career in architecture. Spencer is a member of the Academy of Motion Picture Arts and Sciences, Producers Guild of America and IGDA. He attended Carnegie Mellon University and the Southern California Institute of Architecture.
Wednesday, October 19th, 2016
4:00 PM – 5:00 PM - The VR - AR - Immersive Track
Session I: The Guerin A, in Herscher Hall, Live Webcast from this Room
The Power of VR-AR: A New Language of Artistry - A Unique Moment of Commercial Possibility and Marketplace
Ola Björling, Global Director of VR, MediaMonks
Spencer Hunt, Senior Vice President, Games and Interactive Entertainment, Skydance
Andrew McGovern: Vice President of VR/AR Productions, Digital Domain
Dario Raciti. Director Zero Code OMD
BC Biermann, Founder, The Heavy Projects
Sandy Smolan, Film & Television Director, The Click Effect
Carolyn Giardina, Continuing Tech Editor at The Hollywood Reporter, Moderator
BC [ heavy ] Biermann is an educational technologist, academic, and digital artist. With a PhD in Humanities [ Intermedia Analysis ] from the Universiteit van Amsterdam, and derives his alias from his love for philosophical discussion. With an interdisciplinary background that comprises technology, philosophy, and the arts, he has worked as both a university professor and a tech developer. In 2005, BC founded The Heavy Projects as a means to technologically explore his internationally presented academic research, which investigates the intersection of emerging technologies and semiotics. BC's has presented and completed projects at such events as SXSW Interactive and ISMAR, and his work has appeared in such publications as Juxtapoz, CNET, The Atlantic, Fast Company, and IEEE Spectrum among others.