The Digital Hollywood Experience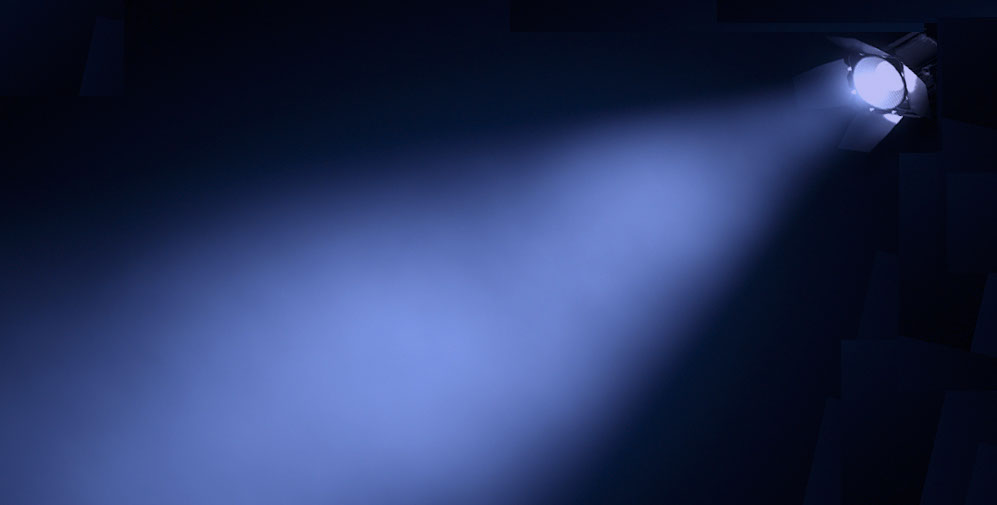 The Digital Hollywood Experience
Maureen is CEO and co-founder of Baobab Studios, the leading VR animation studio. The company's interactive animated film, "Invasion!" starring Ethan Hawke, launched to substantial critical acclaim; right out of the gate, Baobab Studios garnered laurels from film festivals globally, from Tribeca Film Festival, Toronto International Film Festival, to Cannes. The film is a top ranking download on major VR players including Oculus, Samsung, Within, Hulu and others. Maureen has held leadership roles in film, gaming and the consumer web. She was most recently vice president of games at Zynga, where she oversaw three game studios, including the FarmVille sequels, which contributed to 40 percent of the company's revenues. Previously, she worked on Pixar's "Toy Story 3" film and at eBay in product management and UI design. Her most recent collaboration, "The Dam Keeper," directed by Dice Tsutsumi and Robert Kondo, was nominated for the 2015 Oscar Best Animated Short. She received her undergraduate degree in an interdisciplinary program in computer science, art and psychology from Stanford University, graduating Phi Beta Kappa, and earned her master's degree in business from Harvard University.
Nathalie Mathé is an experienced VR creative who worked on more than 30 cinematic Virtual Reality projects over the past three years. She contributed to Zero Point, the first VR documentary made for the Oculus Rift headset by Condition One, presented at Sundance New Frontier 2015. As Jaunt's Director of Creative Technology, Nathalie worked on many VR cinematographic projects, including "Paul McCartney in concert", "THE North Face Climbers" and "Nepal". Nathalie founded NativeVR in June 2016 to develop unique immersive experiences combining her expertise in films visual effects, animation and interactive media. After a successful career as a NASA research scientist during the 1990s, Nathalie became a documentary and an animation filmmaker. She worked as texture artist and matte painter for major studios in France, and as senior environment artist at Double Negative in London and Vancouver. Her credits include Cannes award-winner Persepolis, Total Recall, The Dark Knight Rises, Skyfall, Les Miserables, Captain Phillips and Fast and Furious 6. Nathalie holds a Ph.D. in Computer Sciences and an M.A. in European Media. She is an active member of Women in VR and an instructor in the AR/VR Women Academy. NativeVR is currently producing Uturn, a live action VR comedy series offering full immersion into the daily life of a woman working in media and tech. This innovative VR experience features first-person storytelling with full embodiment, and lets viewers shift perspective between male or female POVs. Our goal is to raise engagement towards gender diversity through an inclusive and immersive direct experience. Pilot will be shot during summer 2016.
Anthony Borquez is the Founder and CEO of Grab, an entertainment company focused on games and VR experiences. Grab launched a VR Innovation Lab in May 2015 and has established partnerships with Google, Legendary Pictures, Samsung, and Lionsgate. Grab's games have been played more than 5 billion times worldwide and have been featured across all the app stores. Prior to Grab, Anthony was Chairman/CEO of Blue Label Mobile, a mobile game company acquired by Konami in 2006. At Konami, Anthony served as Vice President of Konami Digital Entertainment and was responsible for the online and mobile business. Before starting Blue Label, Anthony co-founded Spacient Technologies, an enterprise mobile software company that was acquired by Trimble, an industry leader in mobile GPS technology. Dr. Borquez has been teaching at the University of Southern California for 20+ years. He has a dual teaching appointment in the Marshall Business School and the Viterbi School of Engineering. Anthony received his BS, MS, MA, and Doctorate degrees all from the University of Southern California.
Dave Taylor, Video Game Programming Legend, Doom & Quake: My first experience with computer-induced nausea was coding on the games Doom and Quake, portending my future excitement for VR. Produced several other games, most too embarassing to list, except for Abuse, Beakiez, and Band Together, which were outstanding. My VR experience began with a small part in programming a high production value VR demo called Rise with HDR everything, thoroughly LIDAR and photogrammetry scanned glory, and a camera rig that I broke and made people sick with. Last year, I developed my first ambitious AI code on an artificial life program called Puni for the Oculus Rift and Touch controllers and had my favourite bug ever. Please ask me about it. Currently, I am taking a stab at a VR dressing room for high-fidelity avatars from the xxArray pipeline while puttering along on a sexier remake of Band Together. I like to teach. I taught a dreaded class on game production at the Academy of Art University, and I sit on a lot of advisory boards. I'd like to think I matter, but ask a handful of high profile game developers what they most appreciate about me, and it will probably be The GDP, a party I started organizing in 2009 with the underwriting help of some particularly generous guests. I am vegan, walk barefoot in public, have no car, no cell phone, no TV, and do not use shampoo. That's right. I reside in Santa Monica, California.
Anna Marie Piersimoni, Independent Digital Media Consultant: Anna Marie specializes in the creation and marketing of on-line content across a broad range of digital platforms. She supervised web content development for a companion website to the KCET program, "Your Turn To Care." Formerly, as Director of Internet Communications for the American Film Institute in Los Angeles, she managed 8 web sites, including blogs, as well as online marketing campaigns, and was founding Director of AFI's Digital Content Lab, an acclaimed R&D program in interactive digital. She began her career as a writer/producer of video content and on-air promotions for ABC Entertainment, E! Entertainment, and KCET Television, among others.
Wednesday, October 19th, 2016
2:30 PM – 3:30 PM - The VR - AR - Immersive Track
Session II: Haas Conference Center - Room 171
The Language & Aesthetics of VR: The Challenge of Creating TV-Movies, Advertising & Other Experiential Programming
Nathalie Mathé, founder, NativeVR (former, Director of Creative Technology, Jaunt)
Anthony Borquez, Founder and CEO, Grab
Lewis Smithingham, filmmaker & VR Supervisor and Editor, Doug Liman's VR series Invisible
Reed Fehr, Program Director, Idean
Maureen Fan, CEO and Co-Founder, Baobab Studios
Dave Taylor, Video Game Programming Legend, Doom & Quake
Anna Marie Piersimoni, Instructor, Department of Cinema and Television Arts, California State University, Northridge, Moderator
Lewis Smithingham is a filmmaker who lives in New York City. He has gained international recognition for his early adoption of VR film production having shot a number of projects with Nokia's OZO as well as work with Phantom, Jaunt and custom rigs. He most recently was VR Supervisor and Editor for Doug Liman's VR series Invisible which will be released later this year. Prior to working in VR he worked as a bullet time technician and a concert tour videographer. He is a graduate of Werner Herzog's Rogue Film School. As a director, he is interested creating hybrid forms that meld experimental film, documentary and narrative cinema into a single form.