The Digital Hollywood Experience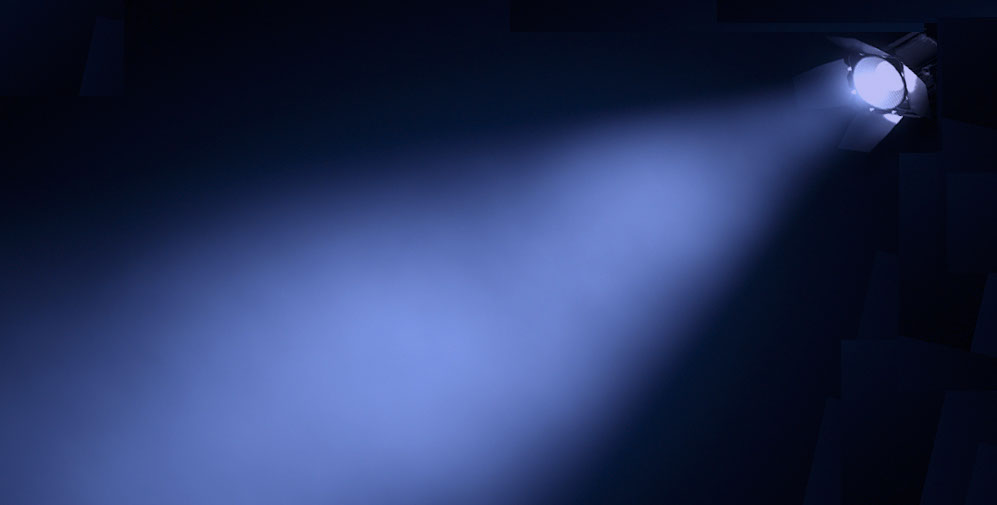 The Digital Hollywood Experience
Jamie Wong is a producer, writer and entrepreneur. She is the founder and CEO of Vayable.com, a digital platform that offers unique, immersive experiences to travelers. Jamie was a producer for The Daily Show with Jon Stewart, where she helped the show win the Primetime Emmy Award for Outstanding Variety Series two years in a row and an institutionalPeabody Award. She also researched and produced for Michael Moore'sFahrenheit 9/11, PBS Frontline's The Persuaders, American Experience'sKinsey, ABC News and Sundance Channel digital.. Jamie began her career working in civil rights litigation and policy as paralegal at the NAACP Legal Defense and Educational Fund (LDF). She holds a Master's degree in Broadcast Journalism from Columbia University and a B.A. from Wesleyan University.
Van Jones is a TV personality, former Obama White House advisor and bestselling author. A Yale-educated attorney, he has founded four successful nonprofit organizations, including The Dream Corps --home of the #cut50 and #Beyond Prisons initiatives--where he is currently President. An environmentalist and human rights champion, Van has received awards and honors from TIME Magazine, Rolling Stone magazine, Fast Company magazine and the World Economic Forum.
V Bozeman is a Grammy-nominated, soul singing sensation, model and actress, best known for her recurring role as "Veronika" in FOX's Golden Globe nominated hit drama Empire. She captivated over 20 million viewers when she opened the series premiere singing the heart-wrenching ballad "What Is Love," that would go on to become the most downloaded and streamed song on the show's Billboard chart-topping soundtrack. The strikingly natural beauty returned in the Season 2 finale with a stunning performance of the single "Hourglass," written by her co-star Terrence Howard. The South Los Angeles native recently teamed up with Lincoln Motor Company for a featured commercial and the release of her popular single "Go," while performing on stages across the nation including the 2016 Essence Festival, BET Experience, Soul Train Awards, the Legends Ball, Million Man March and more. The sultry singer also teamed up with 6-time Grammy nominated recording artist Tyrese for a visually stunning, musical adventure in the form of a short film titled "The Black Book" featuring their successful single "You Can't Break Me." She is currently signed to super producer Timbaland's Mosley Music Group (Epic Records) and collaborated with the music industry icon on their 2015 hit single "Smile," while garnering thousands of fans as the opening act on the "Love 'N Soul Experience" multi-city tour with Raheem DeVaughn and Leela James. The socially conscious artist delivers passion, honesty and love in her emotionally charged records, and isn't afraid to use her gift to speak out about current events and racial tension in America. "Art is still about substance. This is my story. This is who I am," she notes. The soul sensation rose to fame with the sensual visual for her hit single "Til the End of Time" with fellow artist Timothy Bloom, in addition to the provocative viral video for the CeeLo Green-penned single "Race Jones." V Bozeman's captivating
Lori Kozlowski, Producer, Project Empathy: Lori Kozlowski is a writer, editor, producer, and media executive, exploring storytelling in all of its forms. She served as Editorial Director at entertainment company Atom Factory, leading the company's media division. She co-founded Smashd, a publication and platform about culture, music, and tech. Previously, she was a digital editor and columnist for Forbes, writing about entrepreneurs, startups, and technology. Prior to Forbes, she served as senior editor at the Los Angeles Times, where she headed mobile technology, digital strategy, and emerging platforms for the media company. She has written for numerous national publications, has worked with MIT Media Lab startups on the merger of tech and story, and has served as adjunct faculty at Chapman University and USC. She holds a Master of Fine Arts degree from the University of Southern California.
Andrew Shulkind is an award-winning cinematographer best known for his creative use of innovative camera and lighting techniques. As one of the most sought-after commercial cinematographers, Andrew shoots around the globe for a host of well-known brands including Nike, Old Spice, and Apple. Andrew's auspicious career began as a camera operator for such luminaries as Janusz Kaminski, Don Burgess, and Emanuel Lubeszki. Since then, Andrew and his work has been profiled in American Cinematographer, Hollywood Reporter, and Variety and has screened at festivals including the Cannes Film Festival, Sundance Film Festival, Tribeca Film Festival and many others. Andrew was recently recognized as one of the industry's top emerging cinematographers by the International Cinematographers Guild and in 2014 was the first individual awarded the Studio Prime Award - a distinction reserved for manufacturers leading technological innovation in the world of film.As an innovating director of Virtual Reality Cinematography at Headcase, Andrew provides world class cinema skill sets in developing, building and operating revolutionary 360° Virtual Reality camera systems.
Marty Perlmutter, Technologist & Social Activist: Marty Perlmutter is currently working on the campaign to save Africa's elephants, using social media and Virtual Reality to create programming and consciousness to reduce demand for ivory in China. Marty's education nonprofit, Multisensory Interactive Learning, is developing mobile math games. The first in the series, "Tangram Jam," is available for Apple and Android devices. He has worked in interactive media for over four decades. He invented an immersive display helmet in 1970 and later incorporated 3D TV in a series of science museum exhibits. He created interactive products for IBM, AT&T, HP, Pioneer, Mindscape, AOL, Looksmart and the Metropolitan Museum of Art. His interactive and education work has won awards in the US, Japan and Europe. Perlmutter built long-lasting interactive exhibits at the Boston Museum of Science, Lawrence Hall of Science and New York Hall of Science. He has consulted to HBO, Sony, Xerox, AT&T, MIT, Harvard, NYU, UC, Ericsson, BT and Mass General Hospital. He has lectured at Harvard and MIT and taught at Tufts, NYU, San Francisco State and Cogswell College. His writings on new media have been widely published.
Wednesday, October 19th, 2016
1 PM - 1:45 PM - Guerin C - Herscher Hall
VR-AR ThinkTank - The Deep Dive - Creative -Visionary Presentation
Project Empathy - A Virtual Reality Film Series
Created by:
Jamie Wong, Creative Director/Executive Producer and
Van Jones, CNN Commentator, former Obama White House advisor
Lori Kozlowski, Producer, Project Empathy
V Bozeman, Grammy-nominated Singer, Actress "Empire," Lead, "Left Behind" in Project Empathy, VR
Andrew Shulkind, Cinematographer and Co-Founder, Headcase
Will Maurer, VP of VR & VFX, LEGEND
Ryan Cummins, VR Supervisor, LEGEND
Moderator - Marty Perlmutter, Technologist & Social Activist
"Project Empathy" was created by Jamie Wong and Van Jones to bridge technology, media, and social justice, and build a new model for meaningful stories and change. It is a virtual reality film series that shows us the world through the eyes of another. The series includes, The Letter (VR film) Left Behind (VR film) Prey (VR film) and True Stories. Each film is designed to create empathy through a first-person experience--from being a child inside the U.S. prison system to being a widow cast away from society in India. Individually, each of the films in this series presents its filmmaker's unique vision, portraying an intimate experience through the eyes of someone whose story has been lost or overlooked and yet is integral to the larger story of our global society. Collectively, these creatively distinct films weave together a colorful tapestry of what it means to be human today.