The Digital Hollywood Experience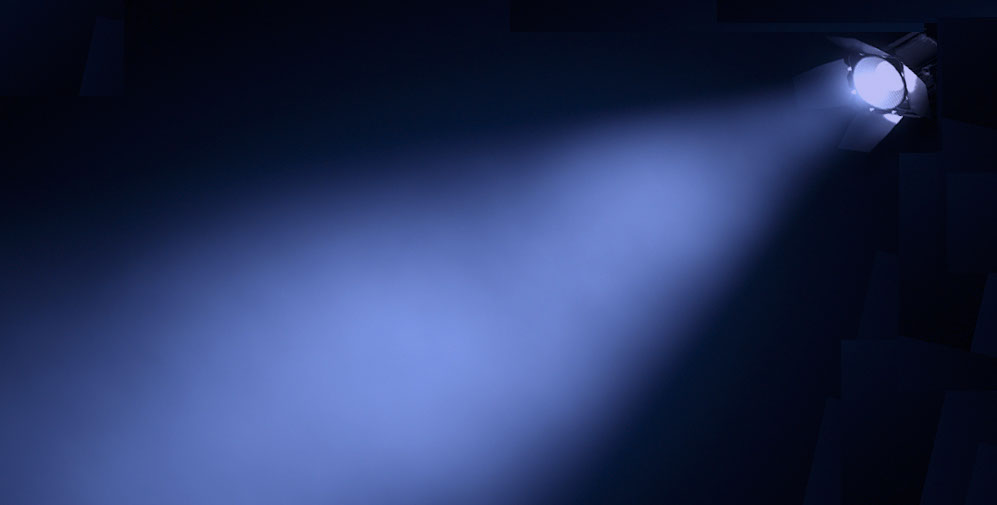 The Digital Hollywood Experience
Lawyers" list of the top 100 entertainment lawyers in the country, having been honored multiple times over the past few years. He has also been recognized as one of the top 100 lawyers in California by the Daily Journal and named one of the National Law Journal's "Most Influential Lawyers." Additionally, he has been consistently listed as one of the top 25 entertainment lawyers by Variety.
Bennett Pozil heads the Corporate Banking Division at East West Bank where his team specializes in entertainment lending, middle market lending, trade finance and cross-border business opportunities between the U.S. and Greater China. Media and entertainment lending has expanded significantly over the past four years under Pozil's leadership, making East West Bank one of the premier entertainment investors in both the U.S. and Greater China and the only bank with a significant presence in both markets. On the forthcoming Hollywood Adventures, the largest Chinese language film ever shot in Los Angeles, East West Bank worked with Perfect Storm Entertainment co-founders, Taiwanese American director Justin Lin and his mainland counterpart Bruno Wu as well as one of the premiere Chinese distributors, Enlight Media, to put this project together. In the China entertainment space, the Bank has also provided financing for director John Woo's two-part epic The Crossing, Cheng Kaige's The Monk, and is the lead bank on the co-financing deal between Lions Gate Entertainment and Hunan Broadcasting. From the US front, major clients in addition to Lions Gate include Tyler Perry, Good Universe, TWC and Netflix. Over his career, Pozil has structured the financing of a few hundred motion pictures, including major films like Crouching Tiger, Hidden Dragon; Hero; Fearless; and Lost In Translation. He is also a frequent speaker in the US and in China. Most recently, in November of 2014, Pozil moderated a panel "The C-Suite View: Big-Picture Strategies for U.S.-China Film" at the Asia Society U.S.-China Film Summit, with major film executives to discuss emerging trends shaping the Chinese film market such as big data, social media, the spending race for blockbuster production and shifting demographics.
Gary Kho is the chief marketing and technology officer at Wanda Studios Qingdao. He joined the company in 2015 as chief technology officer to oversee the Studios' technology infrastructure, applications and operations development. He is responsible for the technology design and operations for Wanda Studios Qingdao to ensure its state-of-the-art capabilities and MPAA compliance with digital security. Gary also served as interim chief executive officer for Wanda Studios from October 2015 through February 2016. He has a background in technology and business management, having held business technology leadership positions for 20 years at The Walt Disney Company, where he served as Chief Information Officer for both Walt Disney Studios and Walt Disney International. During his career at Disney, Kho was instrumental in strategizing the company's global expansion – building technology operations, infrastructure and systems. He received his B.S. in computer science and business administration from Minnesota State University, Mankato.
Fan Wang is a director, producer and a scholar on co-production with the State Administration of Radio, Film and Television (SARFT). Fan has over 13 years of international film production experience, including the involvement of Academy Award nominated film Mongol and the China Australia co-production film Mao's Last Dancer. After her 10 years research on film co-production in China Film Archive, Fan is exploring a new strategy of breaking from the traditional big budget Studio co-productions and ushering in a new trend of medium or lower budget co-productions, with international investors, crews and talent, for foreign and domestic markets, which translates to the strongest ROI. As founder of Beijing Film Co-Productions Company, Fan has successfully produced two international co-production films: Beijing Carmen, "Platinum Remi" award winner of WorldFest-Houston in 2016 and "Rising Star" award winner of TIFF in 2015, and Taste of Body, the best documentary in Europe China Image Festival, was nominated best documentary in Montreal International Film Festival. Fan's multifaceted career includes being a consultant for HBO, CCTV and Foreign Embassies that signed national co-production agreements with China. She is also a column reviewer for China Film News and is a visiting Professor at Wuhan College of Media and Communication along with a member of China Film Producers Association.
JANET YANG, Managing Director, Tang Media Partners: Janet Yang recently joined Tang Media Partners (TMP) as a Managing Director in charge of creative content and production. TMP is founded by Donald Tang, who has long been an essential player in the China-Hollywood space. TMP boasts as its investors Tencent, Huayi Bros, Li Ruigang's CMC and Neil Shen's Sequoia Capital. Yang is a prominent Hollywood producer with deep roots in China. She has worked with some of the most formidable directors and actors in the world, including a long partnership with Oliver Stone. Yang began her career distributing Chinese films in North America by such acclaimed directors as Chen Kaige and Zhang Yimou. She was then brought to Hollywood in the 80's to reintroduce American cinema to the Chinese marketplace, and successfully brokered the first sale of Hollywood movies to China since 1949. Yang got her start in production working in Shanghai with Steven Spielberg on Empire of the Sun (Warner Bros). She has since produced a number of award-winning films, including the iconic The Joy Luck Club (Disney); The People vs. Larry Flynt, which won Golden Globe awards for Best Director and Best Actor, and was directed by multiple Academy Award-winner Milos Forman (Columbia Pictures); Dark Matter with Meryl Streep (Sony); The Weight of Water with Sean Penn and directed by Academy Award winner Kathryn Bigelow (Lion's Gate); High Crimes with Morgan Freeman (20th Century Fox) ; Indictment: The McMartin Trial, which won both the Emmy and the Golden Globe for Best Television Movie(HBO Films); a Chinese adaptation of the acclaimed Disney franchise High School Musical (Disney); and cult favorite Shanghai Calling. Most recently, Yang served as an executive producer for the acclaimed documentary film Documented, written and directed by famed journalist Jose Antonio Vargas (CNN Films). Yang has been named one of the "50 Most Powerful Women in Hollywood" by the Hollywood Reporter. She is a a voting member of the Academy of Motion Pictures Arts and Sciences, as well as a member of the Executive Committee of the Producers Branch of the Academy; the Committee of 100, and an advisory board member of Asia Society Southern California. She is also now on the Executive Committee of the Producers Branch of the Academy. She holds a B.A. from Brown University in Chinese studies and an M.B.A. from Columbia University. Ms. Yang is fluent in Mandarin Chinese.
Lora Y. Chen, CEO, China Media Consulting: Lora Yan Chen's career has spanned more than 25 years working in China and the U.S., in positions ranging from creative to producing, from teaching to corporate business development. Lora has done business development and strategic planning work for U.S. corporations in doing business with China as well as Chinese companies doing international business. She has worked with the companies as follows: Wanda Film Holding Company, Dalian Wanda Group, Miramax Films, Inc., Walt Disney Imagineering, Metro-Goldwyn-Mayer, Sony Pictures Entertainment, independent production companies and law firms, etc. Before coming to the United States, Lora was a professional Cinematographer in China, with five features to her credit. She attended Beijing Film Academy as part of China's "5th Generation Film Makers," along with directors Zhang Yimou, Chen Kaige. Lora's First book "Hollywood: The Study of the U.S. Filmed Entertainment Business" (in Chinese Language) has been the best-selling Film Industry Book on Amazon.cn since 2015. The Second Edition of the book came out in May 2016, just short two years from the First Edition. Lora's new book, an original English-language book " Chinese Cinema and Film Industry - A market review from 1980s to 2016" will be published in the U.S. in 2017.
Wednesday, October 19th, 2016
12:30 PM - 1:45 PM
Track II: Herscher Hall, 2nd Floor, Room 202
The China - Entertainment Industry Roundtable: A Discussion with China Experts - Investment, Joint Ventures, and Productions in Film - TV - Technology
Schuyler M. Moore, Partner, Stroock & Stroock & Lavan
Bennett Pozil, Executive Vice President, East West Bank
Fan Wang, Director, Producer and scholar with Sarft
JANET YANG, Managing Director, Tang Media Partners
Gary Kho, Chief Marketing and Technology Officer, Wanda Studios Qingdao
Lora Y. Chen, CEO, China Media Consulting, Moderator
Schuyler M. Moore, Partner, Stroock: Schuyler Moore is a Partner in the corporate entertainment department of Stroock, practicing entertainment, corporate, and tax law. Mr. Moore has been practicing in the entertainment industry since 1981, and represents a broad spectrum of clients throughout the entertainment industry, including producers, sales agents, foreign distributors, and financiers, and has handled some of the largest financing transactions in Hollywood. Mr. Moore has been a mainstay on Hollywood Reporter's "Power