The Digital Hollywood Experience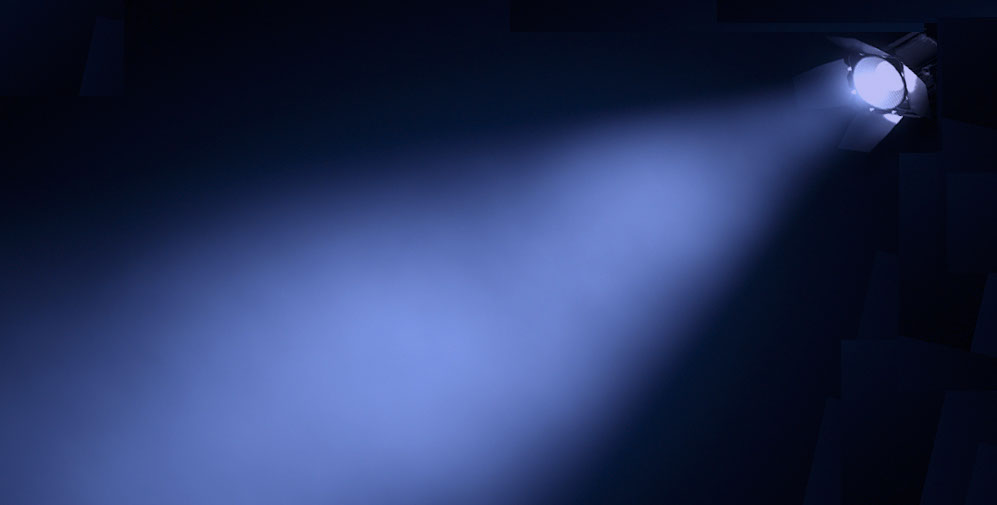 The Digital Hollywood Experience
Jerri Lynn Hogg is a media psychologist, Director of the Media Psychology Graduate program at Fielding Graduate University, 2015 President for the American Psychological Associations' Society for Media Psychology and Technology, Co-Creator of the Certificate in Brand Psychology and Audience Engagement at Fielding Graduate University, and an author of Mad Men Unzipped. She integrates her passion for branding, augmented/virtual reality, technology, and digital environments with research to advance the understanding of the positive use of media and technologies and the physical, cognitive, and emotional impact. Dr. Hogg is well known in the industry as a coveted speaker worldwide and with over 50 scholarly presentations on the topic of media psychology, she is considered a pioneer in the field of Media Psychology. Her current focus is on brand psychology strategies and augmented environments design solutions. Hogg recently was a judge for the annual SoMe Awards (Social Media). You can find her on Twitter @HoggJL. She also authors a blog for Psychology Today.com called "The Digital Life".
Shane Pasé is the director of technology at the Lotte Project, cofounder and executive producer at MediaX LLC new media technologies group, an award winning conceptual designer, and currently authoring the first book on the psychology of augmented reality.
Dr. Pase has over 18 years experience utilizing human behavior analytics to develop creative and outside-the-box solutions for both for-profit and non-profit corporations and small businesses. By combining theories from cognitive, media, behavioral and social psychology, he is able to provide valuable insights into our experience with, and the effects of, media technologies to create the most immersive and effective media experiences.
Pamela Rutledge is Director of the Media Psychology Research Center. She uses cognitive psychology and neuroscience to translate consumer behavior into media strategies for brand positioning and pricing by identifying and leveraging core drivers of social behavior, motivation and persuasion. Dr. Rutledge is also faculty at Fielding Graduate University and is a creator of the Brand Psychology and Audience Engagement certificate program. Dr. Rutledge consults on a variety of media projects such as brand story development, audience experience analysis and business models adaptation to fit consumer trends. Clients include Vodafone, The Children's Hospital Boston, KCET's Sid the Science Kid web development, DAN Paris, Legends of Orkney Transmedia Literacy, XIX Entertainment and other media agencies. Dr. Rutledge is a frequent speaker and expert source for media on technology and popular culture. She is the author of both academic and popular work, including Exploring Positive Psychology, The Psychology of Mobile Technologies and Social Media Success in the Twilight Saga. She also authors Positively Media for PsychologyToday.com. @pamelarutledge
Tunisha Singleton is a writer, producer, and story-orientated digital communications professional. With 10 years of experience blended across social media management, post-production, and digital media marketing, Tunisha uses her creative and forward-thinking skills to consult on various entertainment projects ranging from reality television, podcast development, and social media campaigns. Clients include HOLA (non-profit organization Heart of Los Angeles), Hollywood music venue The Key Club, multichannel network ScaleLab, Sideshow Network inside the Hollywood Improv, and independent artists in music, acting, and cirque performance. With an unwavering passion for sports entertainment, Tunisha has shifted her attention to the sports space, focusing on the use of technology to extend the sport experience and strengthen affiliation through activity-centered designs. Now a Ph.D. Candidate of Media Psychology, Tunisha's research looks at the construction of sport experiences through the lenses of human behavior, social identity, and organizational psychology to account for the intense thirst sport fans have for more spreadable, immersive, personalized content in all social, VR, and traditional spaces. Tunisha is now an Adjunct Faculty member of the Brand Psychology and Audience Engagement certificate program at Fielding Graduate University. She maintains a blog called Experience Playbook: A Catchall Digital Notebook for Sports, Culture, and Technology Research. You can find her on twitter @TSingletonSays, where she is likely live-tweeting any and all sporting events.
Linda Durnell is Managing Partner at Madison Lane Consulting in Silicon Valley, which has partnered with corporations, mid-size companies and start-ups in the high tech and biomedical market. Durnell is currently positioned at the intersection of technology, consumer neuroscience and media psychology and believes that in this evolving media technology landscape, it is paramount that we go beyond traditional approaches in order to gather the critical insights we must have to predict strategies and make decisions. She is a contributing writer at Huffington Post, Adjunct Faculty at Fielding Graduate University teaching consumer neuroscience and is currently consulting with the U.S. Department of Defense to understand the impact media has in the context of ISIL radicalization. You can reach Durnell at ld@madisonlanellc.com.
Tuesday, May 3rd, 2016
10:00 AM - 11:15 AM
Track I: Haas Conference Center, Room 172 & 173: Live Webcast
Stealth VR through the Application of Neuroscience and Cognitive Psychology
Stealth mode is the new reality to get from idea to application. Sophisticated technology can deliver amazing experiences, but the seduction of technology can disrupt the user journey. You reach your audience by tapping into the user's needs and goals to create authentic, emotionally rich experiences. Stealth mode avoids distraction by balancing technology with humanity through the application of neuroscience and cognitive psychology. By applying research to practice, we can develop strategies to solve design problems, predict behavior and have significant social impact. Recent projects include visually organizing information overlays in product development, extending the fan experience in sports, amplifying content impact through platform profiling and helping to disrupt terrorist narratives on the global stage.
Jerri Lynn Hogg, Ph.D., Director of Media Psychology Program, Fielding Graduate University, Moderator
Shane Pase, Ph.D., Director of Technology, Lotte Project
Pamela Rutledge, Ph.D., Director, Media Psychology Research Center
Tunisha Singleton, Brand Psychology and Audience Engagement Certificate Faculty, Fielding Graduate University
Linda Durnell, Managing Partner, Madison Lane Consulting, Silicon Valley