The Digital Hollywood Experience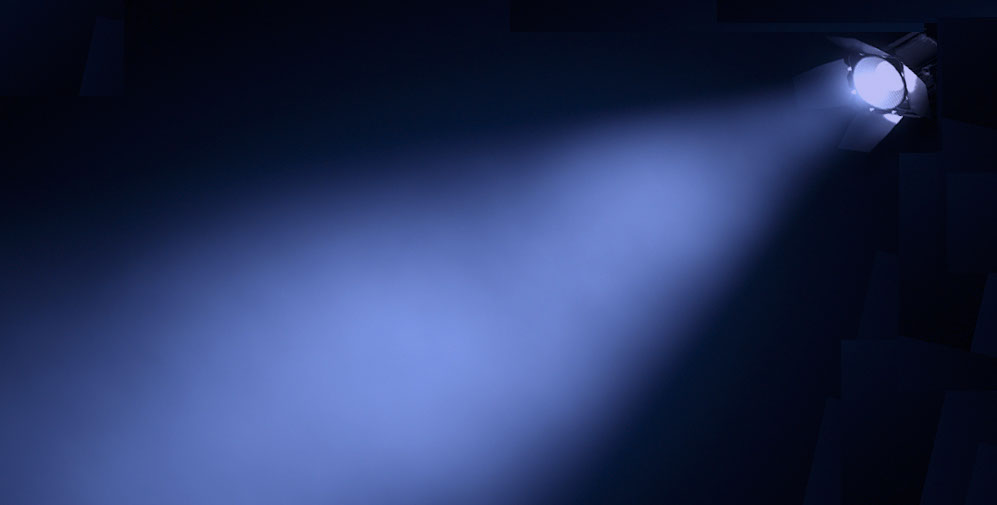 The Digital Hollywood Experience
Nick Crooks, Director, Business Operations, Fullscreen: Nick Crooks has been in the media arena since 2004. Started out running lunches at commercial production company to production managing at Universal Studios from 2008-2012. In 2012, he was tapped by Demand Media to be a Producer and Business Development Manager for their various brands that included Livestrong.com, and eHow.com In April 2015, Crooks joined Fullscreen, a global network of content creators and brands generating more then 6 Billion monthly video views on Youtube, as the Director of Global Business Operations within the Talent/Business Development department. The company recently launched Fullscreen as an SVOD service; a platform through which they will be a massive library of licensed content include Films and TV shows and original feature-length and short video content starring influential digital talent available across all screens.
Caroline Lesley is an LA based producer, actor, host and entrepreneur. She co-founded the first TV channel on Periscope, Parachute TV and the influencer network Lifestream. Caroline hosts a weekly kids show on Parachute TV called Puppets Place with Periscope Puppet. Caroline helped spearhead early digital initiatives at EW.com (Entertainment Weekly) and was the first digital reporter/producer to help create online video content for the magazine, covering everything from Sundance to the Emmy's. As an actress she has worked on the Weinstein movie: Fruitvale Station, The Onion News Network and As The World Turns. Lesley is well known as the voice of Yoplait yogurt, LIDDA in the Dungeons and Dragons movie: Scourge of Worlds & KAM in the FOX kids cartoon Medabots.
Gregory Strompolos is the Director of Business Development at YouNow, a live social network that enables audiences and performers to connect in real time. The interactive entertainment platform has over 150 million user sessions a month and 150,000 broadcasts per day. Gregory heads up the LA office for YouNow, where he works with MCNs, agencies and management companies to help talent strengthen bonds with their fans and generate revenue from broadcasting through its Partner Program. Previously, Gregory was one of the founding members of Fullscreen, a global youth media company that develops online creators and programs for multi-platform entertainment experiences. Gregory was a co-creator of Fullscreen's first brand solutions service business called Channel Plus. Channel Plus powers over 60 of the world's largest brands and media companies' YouTube channels with industry-leading technology and custom-tailored strategy built to maximize owned, earned, and paid view strategies. Some clients consist of NBCU, GE, Turner Entertainment, Mattel, and Toyota. At Fullscreen, Gregory also lead the expansion of Fullscreen's international networks into Brazil, France, Japan, Russia, and Canada as the Director of International Business Development. Before Fullscreen, Gregory ran Sales and Marketing for the international trade intelligence startup Import Genius. Gregory is a polyglot and chess enthusiast. He holds a Bachelor of Arts in International Economics from The University of North Carolina at Chapel Hill and currently resides in West Hollywood, California.
Karen Allen, President, Karen Allen Consulting: Karen Allen is a digital entertainment business development executive specializing in emerging platforms in music, television, and film. She helps entertainment tech startups understand what they've built and where it fits in the market, devises strategies for B2B adoption of their product/service, and sources and pursues opportunities that execute on the strategy. Often startup founders have great ideas and solid tech, but no background in entertainment. Major companies build services that don't get traction because they are out of touch with user trends. Karen leverages her considerable background in entertainment technology to address each situation and devises actionable solutions to resolve them. Most recently, Karen was VP Client Services at TAG Strategic, a digital entertainment consultancy, where she led business development for over 90 clients and ran operations. Clients included LyricFind, Tunezy, Urturn, Coca-Cola, Sandisk, and Dada. Previously she was the General Manager, Americas for the Mobile Entertainment Forum, where she led the association's industry initiatives, oversaw operations and produced MEF Americas' inaugural trade conference, MEFCON. Prior to MEF, Karen was the Internet Evangelist for the RIAA, the trade group that sued Napster. She worked as an in-house digital music expert with the RIAA's lobbying, piracy, litigation, licensing, and marketing divisions, advising all on the current state and future of digital music and creating inroads with startups and other industry associations. In addition, she spearheaded the trade group's efforts to bring their programs and services into the digital age. A true digital music pioneer, Karen was on the ground floor of Rocktropolis.com (part of N2K), one of the first major music websites for fans, where she produced and marketed live broadcasts, chats and other events. In that role, Allen worked closely with artists, labels, and managers encompassing all facets of online content acquisition, event production and marketing. She began her career as an artist manager under Miles Copeland (Sting, The Police, IRS Records).
Tuesday, May 3rd, 2016
1:00 PM - 2:15 PM
Track III: Haas Conference Center, Room 172-173, , Live Webcast
Live Streaming – Social Streaming – The Video Phenomenon of Everything
Andy Swanson, VP of E-Sports and Events, Twitch
Will Keenan, President & Co-Founder of Streamup,
Gregory Strompolos, Director of Business Development, YouNow
Caroline Lesley, producer, actor, host and entrepreneur, Parachute TV
Nick Crooks, Director, Business Operations, Fullscreen
Karen Allen, President, Karen Allen Consulting, Moderator
Andy Swanson is a 17-year veteran of the video game industry. His career began in 1998 in advertising sales at Future US where he eventually became the publisher of PC Gamer, OXM, and PSM in Future's Games Group. In 2007, he joined Ubisoft as Senior Director of Strategic Sales and Partnerships. Later in 2010 he joined GameFly as VP of Digital Business Development. In 2013, Andy was hired by Twitch with his current focus on planning, evangelizing, and executing the strategy around brand sponsorships and integrations within Twitch's esports ecosystem. He also manages sponsorship opportunities around Twitch's Events Group, including TwitchCon, E3, and PAX.