The Digital Hollywood Experience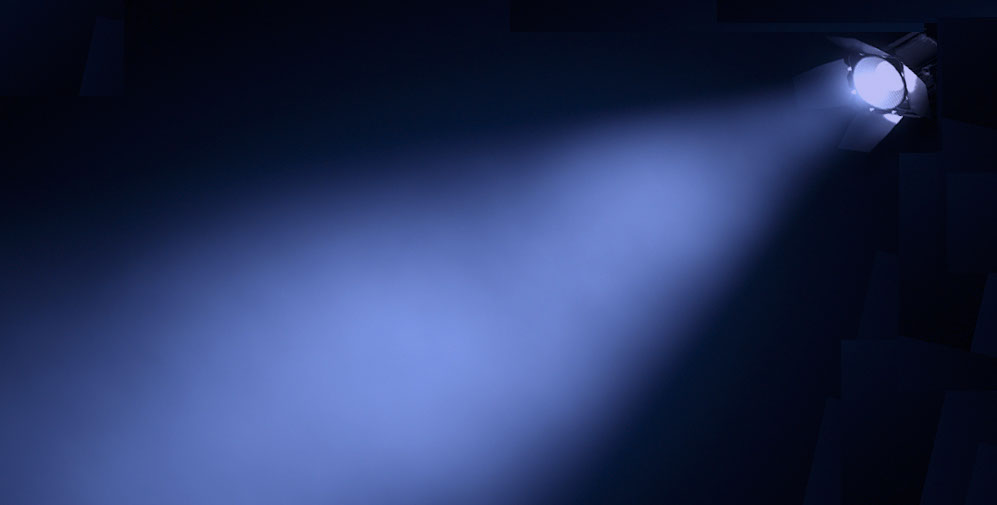 The Digital Hollywood Experience
cognitive and motor functioning in both healthy and clinical populations. In the psychological domain, the Virtual Iraq/Afghanistan project has focused on the creation of a VR exposure therapy application for combat and military sexual trauma-related PTSD with OIF/OEF service members and veterans. This system, now available at 55 clinics, is now being retooled for a stress resilience/coping strategy-training application for use at prior to a combat deployment. His cognitive work has addressed the use of VR applications to test and train attention, memory, visuospatial abilities and executive function. In the motor domain, he has developed VR Game systems to address physical rehabilitation post stroke and Traumatic Brain Injury and for those aging with a disability. He is also involved with ICT collaborators in the creation of artificially intelligent virtual human patients that clinicians can use to practice skills required for challenging clinical interviews and diagnostic assessments (sexual assault, resistant patients, etc.) and for creating online virtual human healthcare guides for breaking down barriers to care in psychological health and TBI. He has also investigated the use of VR for pain distraction at LA Children's Hospital and has conducted research on VR applications that use 360 Degree Panoramic video for role-playing applications (anger management, etc.), journalism studies and digital media art creation. In spite of the diversity of these areas of research and development, the common thread that drives all of these applications involves the study of how VR simulation technology can be usefully applied to serve the needs of clinical users in a manner that goes beyond what is available with traditional 20th Century tools and methods. In his spare time, he plays rugby, listens to music, rides his motorcycle and thinks about new ways that VR can have a positive impact on clinical care by dragging the field of psychology, kickin' and screamin' into the 21st Century.
Mason Williams is the Senior Manager of Digital Play Production at Mattel. He leads a group of producers, developers, and technologists who are tasked with creating digital experiences that directly interact with physical toy products. In 2015, Mattel is relaunching its classic View Master brand with a wide array of content that utilizes both AR and VR.
Shauna Heller, founder, Clay Park VR: After a year and a half as a Developer Relations Specialist at Oculus, Shauna Heller launched Clay Park, the first VR strategy and advisory agency for institutions, corporations and developers. At Oculus, Shauna managed engagement with VR developers across education, enterprise, advertising and medicine, to name but a few. Her work included spending many hours in VR reviewing content, coaching developers and their clients on best practices for creating compelling VR apps, and how to ship content on the platform. Recently, Clay Park has been tapped to advise on initiatives focused on introducing the mediums of 360° video and virtual reality into educational settings.
Brent Bushnell is the CEO of Two Bit Circus, a Los Angeles-based experiential entertainment company. Most recently the team launched STEAM Carnival, a modern re-imagining of the midway to inspire kids about science, technology, engineering, art and math. Previously he was the on-camera inventor for the ABC TV show Extreme Makeover: Home Edition. He was a cofounder of Anti-Aging Games creating casual games to reduce the risk of early memory loss and a founding member of Syyn Labs, a creative collective combining art and engineering to create high engagement for large brands and bands including Google, Disney and responsible for the viral hit Rube Goldberg music video for OK Go that garnered 40 million views on YouTube. In his spare time, Brent mentors teens in game development and entrepreneurship via programs such as Spark and NFTE. He publishes at brentbushnell.com and @brentbushnell
Julian Sarmiento, Creative Director & VR Content Creator for Digital Domain: Julian Sarmiento, Visual Effects and Special Projects Supervisor started his careers 15 years ago in the entertainment industry. Since then he has contributed in multiple areas of computer graphics to some of Hollywood biggest blockbusters. His work can be seen in The Sorcerer's Apprentice, Terminator Salvation, Oscar winner- The Curious Case of Benjamin Button, National Treasure: Book of Secrets. Animated films: Beowulf, Monster House, The Polar Express, Oscar nominated- I, Robot and Gullermo Del Toro's Pacific Rim to mention a few. His background as a technical creative artist has led him to some interesting roles in areas of technology and innovation. This worked as a perfect platform for his work in interactive media (VR / AR). For the last past 3 1/2 years he has been working at Guillermo Del Toro's, creative production house Mirada Studios, where he had the chance to immerse himself in the world of Virtual, Augmented and Mixed reality while staying in the heart of Hollywood and true to Mirada's story telling DNA. One of his major roles is to research, development and explore new technologies with interactive media in mind. Julian now calls Digital Domain home, as Creative Director & VR Content Creator/Director.
Tuesday, May 3rd, 2016
1:00 PM - 2:15 PM
Track II: Live Webcast, Ahmanson Hall
Unlocking Intelligence: Education within Technology and Virtual Worlds - VR-AR-Immersive
Shauna Heller, founder, Clay Park VR
Albert "Skip" Rizzo, Ph.D., Director, Medical Virtual Reality - Institute for Creative Technologies, USC
Julian Sarmiento, Creative Director & VR Content Creator for Digital Domain
Mason Williams, Senior Manager, Mattel Digital Play Production, Mattel, Inc.
Brent Bushnell, co-founder, Two Bit Circus
Caroline Strzalka, EVP, Partnerships, Sandbox & Co, Moderator
Albert "Skip" Rizzo received his Ph.D. in Clinical Psychology from the State University of New York at Binghamton. He is the Director for Medical Virtual Reality at the University of Southern California Institute for Creative Technologies and has Research Professor appointments with the USC Dept. of Psychiatry and Behavioral Sciences, and at the USC Davis School of Gerontology. Dr. Rizzo conducts research on the design, development and evaluation of Virtual Reality (VR) systems targeting the areas of clinical assessment, treatment and rehabilitation. This work spans the domains of psychological,