The Digital Hollywood Experience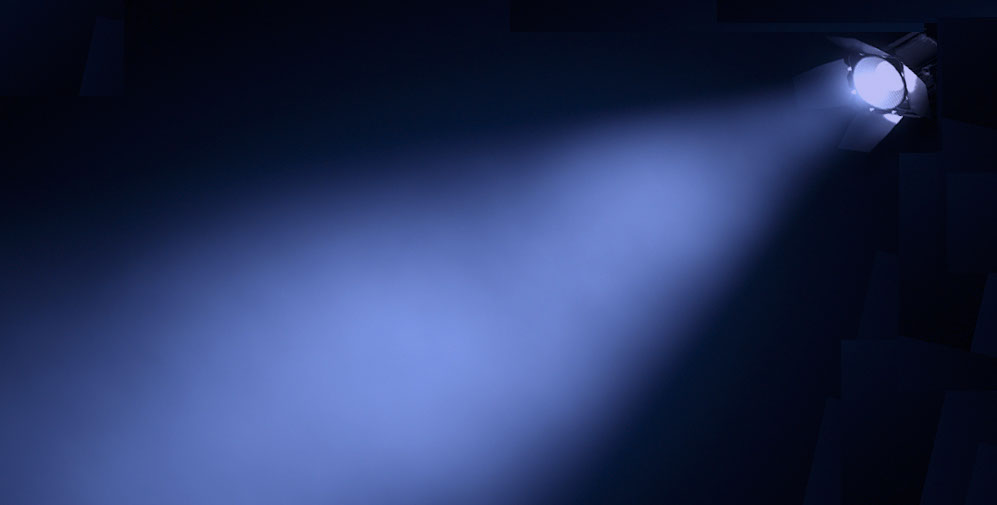 The Digital Hollywood Experience
Anjali Shastri, Senior Director, Design Strategy, Client Computing Group, Intel: Anjali Shastri is senior director of design Strategy for Intel's Client Computing Group. Her work in innovative product design and partnering with OEMs has led Intel to establish end-product or customer product design as a strategic asset in establishing a leadership position in the mobile industry. Prior to her current role, Anjali served as director of strategy and business development in Intel's Mobile Communications Group. Anjali joined Intel in 2006 after spending 12 years in engineering, product management, and business development/strategy at Hughes Communications, Ericsson and iBiquity Digital. Anjali holds a BS in electrical engineering from IIT Delhi, an MSEE from the University of Texas A&M, and an MBA from the Wharton School of Business.
Eyal Pfeifel, Chief Technology Officer, Imperson: Eyal is the CTO and co-founder of Imperson. He was previously the CTO of Magic Software, which is the first Israeli company to go public on the NASDAQ. Eyal has been working in artificial intelligence and technology for more than two decades, and is also an expert in business development and product marketing. Eyal accepted a challenge from Yaki Dunietz, a godfather of Israel's tech scene, to invent a talking computer using artificial intelligence. Only interested in doing the impossible, Eyal spent a decade with Yaki to create groundbreaking conversation technology. In 2014, Eyal joined forces with Erez Baum and Seth Greenfield to found Imperson, based on this innovation.
Lori H. Schwartz, Technology Catalyst, Content Strategist and Media Advisor: Lori works with top creative and strategic executives of multiple brands, agencies and content companies to ensure understanding of new and evolving technology as well as emerging business models. Sitting at the center of Hollywood, Madison Avenue and Silicon Valley, Lori translates opportunities across all borders. With a focus on the habits of the consumer and the evolving marketer's goals, Lori provides the latest solution recommendations for this ever changing media landscape. Previously, Lori was Chief Technology Catalyst for McCann Worldgroup, North America where she was responsible for driving technology innovation at one of the world's largest marketing communications companies, with a focus on igniting IP creation for marketers and their brands. Lori was also one of the key principals to launch the highly regarded Interpublic Media Lab (http://www.ipglab.com/). As Senior Vice President and director of the IPG Lab since 2006, Lori oversaw the group's strategy, helping to keep clients and agencies ahead of the digital curve, driving innovation in the dramatically changing media landscape. She piloted brand interaction opportunities on behalf of Interpublic, as well as facilitated emerging media upfronts and exclusive deals for Interpublic agencies and clients, including Microsoft, Intel, General Motors, Nestlé and Sony. Lori is a managing partner of StoryTech, a strategic consulting and packaging firm dedicated to informed collaboration between storytellers, including brands, and technology companies resulting in profitable business and content ventures. The company defined and sits at the center of the emerging content ecosystem providing production, distribution and engagement strategies. Los Angeles Based, Lori is a frequent speaker at major industry events as an expert on the evolving nature of storytelling and new business models for the future of television. She has been profiled as one of the "30 Executives Shaping the Evolution of Media and Technology" by Variety and "100 People to Have Lunch with" by MediaPost Publications. An active spokesperson, Lori has recently launched Digital Hollywood's new 'Women's Entertainment and Technology Mentor Program' in an effort to facilitate career opportunities for young women in the industry and is a recipient of the Lucy Hood Digerati Award for her contributions to the Interactive Media Peer Group and the Television Academy.
Tuesday, May 3rd, 2016
Track II: Herscher Hall, 3rd Floor, Room 303-304: Live Webcast
Artificial Intelligence in SmartPhones - Film - TV - Games: From AI in Movies (Ex Machina, Her, AI)
Anjalis Shastri, Senior Director, Design Strategy, Mobile Group, Intel
Eyal Pfeifel, Chief Technology Officer, Imperson
Ari Popper, Founder and CEO, SciFutures
Lori H. Schwartz, Technology Catalyst, Content Strategist and Media Advisor, Moderator
Additional speakers to be announced
Ari Popper, Founder and CEO, SciFutures: Ari is the Founder and CEO of SciFutures, a foresight and innovation agency that uses sci fi prototyping to help their clients create meaningful change that is relevant for the Exponential Age. SciFutures works in a wide variety of industries with Fortune 500 clients such Lowe's, Hershey, Ford, Brocade and Pepsi. Ari has over 20 years' experience as marketing, consumer research and innovation consultant. He is a passionate sci fi fan and amateur sci fi writer who was inspired to start SciFutures during a creative scifi writing class at UCLA. He says that: "Science Fiction is powerful business tool because it helps businesses understand the human potential of emerging technologies in order to develop human centered business strategies that the whole organization can understand and be inspired to rally behind. This provides a significant competitive advantage." When Ari isn't running SciFutures and reading sci fi, Ari is marathon training and living in the California sunshine with his wife and three pets.