The Digital Hollywood Experience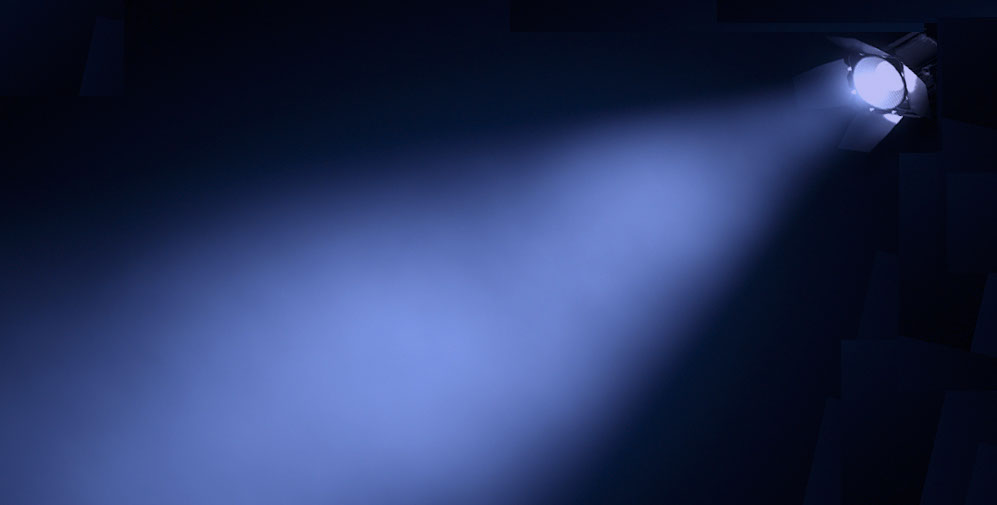 The Digital Hollywood Experience
functions of his division and the company. He was instrumental in the growth of SPE's visual effects, animation, post-production and digital entertainment businesses. Levy originally joined Sony Pictures as the studio's awards campaign consultant where his efforts resulted in a Best Picture nomination for "Sense and Sensibility" and the Academy Award for its screenplay adaptation by Emma Thompson. At Sony Pictures Imageworks and for Sony Pictures Animation, he helped earn more than a dozen Oscar™ nominations and Academy Awards for Best Animated Short (The ChubbChubbs) and Best Visual Effects (Spider-Man 2). Don is a member of the Academy of Motion Picture Arts & Sciences, serving on its feature animation nominating committee and recently chaired a working group for the Science and Technology Council. He also is a member of The Television Academy's Interactive Peer Group, The Visual Effects Society, ASIFA Hollywood, the International Photographers Guild and METAL, the Media, Entertainment and Technology Alpha Leaders organization. Levy is a frequent speaker on the subjects of innovation, digital creativity, education and visual effects. His 2012 talk on the principles and evolution of visual effects at the TED Conference in Long Beach, CA was posted on TED.com in January 2013. He is active in local education issues and organizes TEDxConejo in association with the Conejo Valley (Thousand Oaks, Ca) Unified School District. Levy is on the faculty of Boston University's L.A. Program, where he teaches Entertainment Marketing. He holds a visiting scholar post at the University of Southern California's School of Cinematic Arts, exploring collaborative production models, and he is a consultant to USC's Entertainment Technology Center. He is an advisor to Cosmic Forces, a content start-up specializing in animation and mobile applications, Smartoonz, an animation production company, and serves on the board of advisors for BLUE, the Ocean Film Festival and Conference, a leading forum for filmmakers, researchers and individuals actively engaged in the study and protection of the oceans. Levy attended New York University, received his B.A. from the University of Denver and earned certificates from UCLA's Anderson School of Business.
Shirin Laor-Raz Salemnia, Founder and CEO of PlayWerks, Founder WhizGirlsAcademy: Shirin Laor-Raz Salemnia is the Founder and CEO of PlayWerks, an interactive media company that creates high quality multi-platform immersive games and experiences that engage children and adults. She is also the Founder of WhizGirlsAcademy, where students engage in exciting projects that help them acquire coding skills while building confidence, healthy balanced lifestyles, and growing as members of their communities. She previously worked at MGA Entertainment on Bratz and at Mattel on Barbie, where she performed ongoing research and analysis of industry trends, consumer motivations and competitor activity. At MGA, she was responsible for designing the Play Lab, where children would gather for in-house research while she was the Brand Manager for the billion dollar Bratz brand. Shirin is actively involved in the organization Women in Gaming, as well as serving as an advisor for multiple institutions including The White House Council of Women and Girls, Los Angeles Film School, The Girl Scouts of Greater LA, Woodbury University, the Bixel Exchange in collaboration with the LA Chamber of Commerce, and Girls in Tech. In 2013, she hosted the first Hackathon for Women and Girls with The White House Council of Women and Girls. In May 2014, she hosted the Kids Hack for LA in collaboration with Mayor Eric Garcetti, the White House, and will.i.am's i.am.angel Foundation. She is currently teaching Tech for Social Impact/Entrepreneurship at USC School of Engineering (ITP)/ Viterbi. In 2014, Shirin gave her Ted Talk "Are You a Gamer or a Gardener?" at the TedxYouth conference in Los Angeles, CA. In March 2015, she was honored by LA Mayor Eric Garcetti and Los Angeles City Councilmember Mike Bonin as 2015 LA City Pioneer Woman of the Year. And she was recently honored as a Disruptor Foundation (Tribeca) Innovation Fellow.
Hall Davidson, Senior Director for Global Learning Initiatives at Discovery Education (Discovery Communications): Hall Davidson is the Emmy-nominated producer of some of the first educational technology series. The programs he produced for broadcast in Los Angeles included a program where students around the globe linked to create music live with technology. Also, programs on pediatric safety, live theater broadcasts on PBS, and an Emmy-winning math program in Los Angeles. Last "Remembrance Day", he hosted a collaborative technology poetry creation between London and Hamilton, Ontario, featuring web creation tools. He created technology courses for California pre-service teachers. Long an advocate for education innovation, he helped found the VIC awards, now in their 29th year, at Los Angeles Unified and for twenty years guided the the nation's oldest student media festival, the California Student Media and Multimedia Festival,now having its 50th anniversary. At CUE, he facilitated a digital music composition with Sir Ken Robinson and educators. He has worked with professional organizations and school districts across the country including librarians, manufacturers, and hospitals. He currently serves as Senior Director for Global Learning Initiatives at Discovery Education (Discovery Communications) which in January, shot a 360 VR experience in a Pennsylvania classroom for Gear, powered by Oculus. He lives in Los Angeles but speaks around the world and serves on the Board of ISTE, the International Society for Technology in Education.
Tuesday, May 3rd, 2016
10:45 AM - 11:45 AM, Herscher Hall, 2nd Floor, Room 202
Accelerating Education Innovation Through Media-Entertainment-Technology
Hall Davidson, Senior Director for Global Learning Initiatives, Discovery Education (Discovery Communications)
Shirin Laor-Raz Salemnia, Founder and CEO, PlayWerks, Founder WhizGirlsAcademy
Don Levy, President, Smith Brook Farm, Moderator
Additional Speakers to be announced
Don Levy, President, Smith Brook Farm: on Levy has been at the forefront of the entertainment industry's digital transformation, developing "the intersection of entertainment and technology" throughout his career and at Sony Pictures Entertainment (Columbia Pictures/Sony Pictures Digital) from 1995-2012. He founded Smith Brook Farm in 2012 as a creative consultancy and is also the co-founder of Spud Media, LLC, a new entertainment venture serving the family market. During his tenure at SPE, he was a key member of Sony Pictures Digital's senior executive team, involved in the management, marketing, communications, public relations, organizational development and digital policy