The Digital Hollywood Experience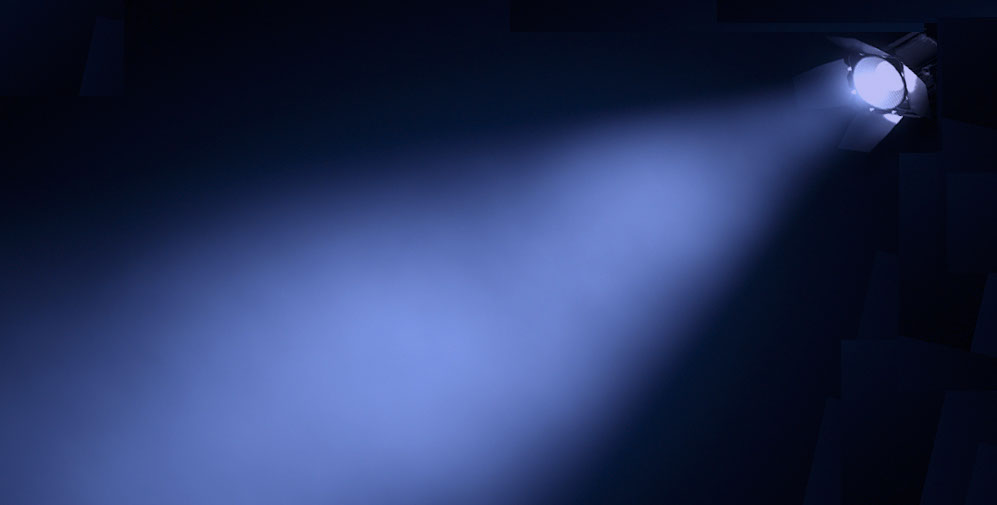 The Digital Hollywood Experience
Bryan M. Sullivan advises and represents his clients as a legal strategist in all their business affairs. He assists his clients in achieving their business goals while ensuring that they receive the utmost level of protection along the way. His experience also includes being a veteran facilitator, fundraiser and volunteer in many nationwide political campaigns, as well as co-founder, Director and CFO of Basta, Inc., a non-profit tenants' rights group. Representations include an entertainment management company in a dispute over commissions owed from the Spiderman movie franchise. He has also written two crowdfunding articles with his Partner Stephen Ma for Forbes: "The Ten Commandments of Crowdfunding," and "Crowdfunding: Potential Legal Disaster Waiting To Happen."
Marlon W. Schulman's leadership in creating targeted, revenue-producing communities within the entertainment industry is enhanced by his intuition and passion. As an entrepreneurial producer and attorney, his specialty is the creation of diverse profit-driven entertainment products and services through innovatively conceived integration of proven strategies with new technologies. He has successfully completed numerous and profitable entrepreneurial initiatives, both within major entertainment companies (Bandai Entertainment, Orion Pictures, AECG), as well as in his independent and partnership entities (Wednesday Morning Productions, Realbuzz Studios, Libertas Law Group). Those projects were created to serve de-centralized, under-served and in certain cases un-recognized interest groups, resulting in new audiences and on-going revenue centers. Early recognition of voids in the marketplace is key to his approach. Before anime was widely recognized in the US, he formed an on-line, global community of avid fans with Anime Village for Bandai; with ground-breaking, value-reinforcement series of manga graphic novels, he addressed the otherwise-ignored concerns of young, mostly female, faith-based readers; by shepherding Opus 1 Music Library's entry into new mobile technology, he led a generation-old business into the digital age. His active, strategic stance at the crossroads of new technology, law, business and the creative arts has led to the generation of hundreds of million of dollars in fresh revenue and the establishment of long-running revenue streams in the entertainment industry. Mr. Schulman has been a contributor and panelist at Digital Hollywood; PitchFest; Nashville Film Con; Comic-Con; NYC Comic Con; Boston University (LA Campus); and numerous other venues.
Samuel S. Guzik, Founder, GUZIK & ASSOCIATES: Samuel S. Guzik has more than 35 years of experience as a corporate and securities attorney and business advisor in private practice in New York and Los Angeles, including as an associate at Willkie Farr and Gallagher, a major New York based international law firm, a partner at the law firm of Ervin, Cohen and Jessup, in Los Angeles, and in the firm he founded in 1993, Guzik & Associates. Mr. Guzik has represented public and privately held companies and entrepreneurs on a broad range of business and financing transactions, both public and private. Guzik has represented businesses in a diverse range of industries, including digital media, apparel, health care and numerous high technology based businesses. He is a recognized authority and thought leader on matters relating to the JOBS Act of 2012 and the ongoing SEC rulemaking, including Regulation D Rule 506 private placements, Regulation A+, and investment crowdfinance. He has been consulted by Congressional members, state legislators and the U.S. Small Business Administration Office of Advocacy on matters relating to the JOBS Act and state securities matters. He has also been cited by SEC Commissioner Daniel M. Gallagher on two occasions in public statements, both for his advocacy on behalf of SME's and his thought leadership on SEC rulemaking and post-JOBS Act reforms. Mr. Guzik is also a prolific writer on JOBS Act issues affecting entrepreneurs, small and emerging companies, investors and Internet-based funding portals. He is a frequent blogger on his blog, The Corporate Securities Lawyer Blog, addressing developing corporate and securities laws issues. In 2014 he published two major commentaries on JOBS Act rulemaking in The Harvard Law School Forum on Corporate Governance and Financial Regulation: the first article, entitled "Regulation A+ Offerings – a New Era at the SEC," discussing the SEC's proposed regulations implementing JOBS Act Title IV Regulation A+; the second article entitled "SEC Crowdfunding Rulemaking under the JOBS Act – An Opportunity Lost?" addressing deficiencies in the SEC's proposed Title III investment crowdfunding regulations. His articles have also been cited in national business publications on issues relating to federal securities regulation, including, Forbes, Bloomberg's BusinessWeek, Compliance Weekly and Equities.com. Mr. Guzik is also a regular speaker on federal securities matters, including JOBS Act legislation. Mr. Guzik is also a founding member of The Heritage Foundation Securities Regulation Working Group, focusing on federal regulatory issues affecting small businesses and emerging growth companies, including ongoing JOBS Act and Dodd-Frank SEC rulemaking. He also serves as a member of the Board of Directors of the Crowdfunding Professional Association (CfPA). He received a B.S. degree in Industrial and Labor relations from Cornell University and is a graduate of Stanford University Law School. He is admitted to practice in both New York and California.
Ash Kumra, Co-Founder, Youngry.com & White House Award Winner: Ash Kumra is an award winning entrepreneur, author, public speaker and talk show host recognized twice by the White House as an entrepreneur making an impact. Ash is currently busy helping run Youngry; a a media company informing, inspiring and elevating young & hungry minded entrepreneurs to thrive. Ash is also a co-founder of Trade Kraft Media (a knowledge video network to help millennial entrepreneurs thrive) and DreamItAlive.com (a leading global community based website dedicated to helping people achieve their goals and dreams in all areas of life). Ash is an authority on entrepreneurship, social media & branding by authoring the book series "Confessions from an Entrepreneur", spoken to over 10,000 people and has been cited in 100's of articles including Forbes Magazine, Huffington Post, American Express Forum, Entrepreneur Magazine, Startup America/Up Global, LA Times, OC Register, Tedx & The White House. Ash has also hosted over 100 interview with business mavens, authors, entrepreneurs and celebrities who have achieved their dreams and goals. Ash is also Chairman of the board for one of Southern California's largest entrepreneurship education non-profit Tech Coast Venture Network ("TCVN"), Co-leader for the California Team for White House/Steve Case founded "Startup America" (now owned by Up Global), Advisor board member for UC Irvine's Merage School Of Business and on the leadership advisory board for the Clinton Foundation's 20/30 initiative.
Tuesday, May 3rd, 2016
Artists in Hollywood - Actors - Writers - Performers - Directors - Producers
2:30 PM - 3:30 PM, Guerin B, in Herscher Hall
CrowdFunding Update: Exploring Innovation in the Crowdfunding Film-TV-Start-up Process
Stephen Y. Ma, Partner, Early Sullivan Wright Gizer & McRae LLP
Bryan M. Sullivan, Partner, Early Sullivan Wright Gizer & McRae LLP
Samuel S. Guzik, Founder, GUZIK & ASSOCIATES
Marlon Schulman, Founder and CEO, Horror Equity Fund LLC
Josh Amster, Business Development Director, StartEngine Crowdfunding
Ash Kumra, Co-Founder, Youngry.com & White House Award Winner, Moderator
Josh Amster is a Business Development Director at StartEngine Crowdfunding. At StartEngine, Josh focuses with prospective companies looking to raise funds through equity crowdfunding, providing insightful information on how a company can properly utilize equity crowdfunding and which companies are the best fit. Before StartEngine, Amster worked at AEG as a business develop and sales executive where he helped prospective customers of the company better understand the company's benefits.