The Digital Hollywood Experience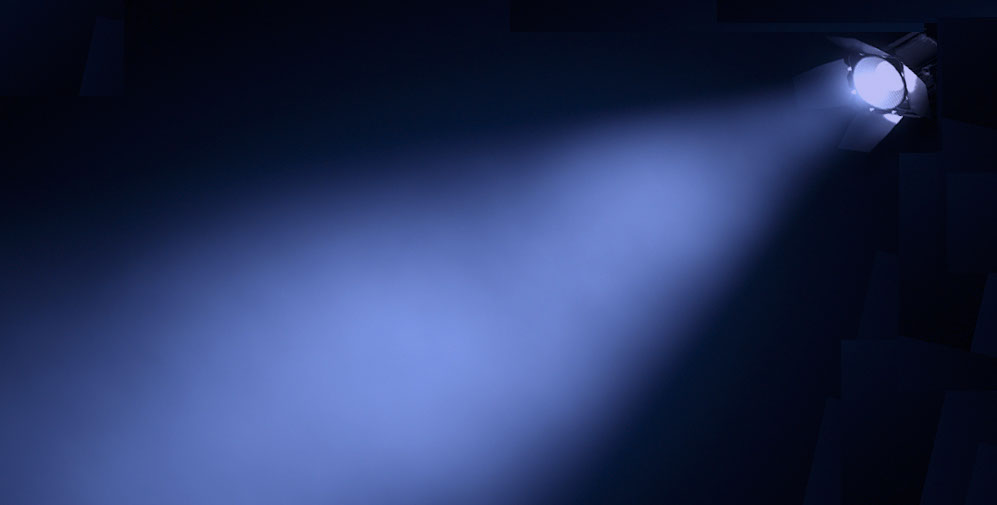 The Digital Hollywood Experience
of the opportunity. Allie also sits on the board of WIMMIES (Women in Media), an LA-based organization that empowers women to elevate their careers by connecting with digital marketing's thought-leaders. Prior to Fullscreen, Allie worked in Entertainment Marketing at Creative Artists Agency and in celebrity endorsements at Artist & Brand Management, a division of Momentum Worldwide. Before moving to Los Angeles from New York, she did PR for fashion and publishing industry clients and received her Bachelor of Science in Advertising & Marketing Communications from the Fashion Institute of Technology.
Larry Laboe, President of Production, SXM: A member of the Producers Guild of America (PGA), Larry is the President of Production at international digital production house SXM, where he has for top networks and brands including Disney, NBC, CBS, VEVO, Dailymotion, Verizon Go90, MTV, Break Media (now DEFY Media), Comedy Central, Whistle Sports, IKEA, Samsung, Coca-Cola and Smuckers. These projects have been directed by directors such as James Franco and Joseph Gordon Levitt. In addition to his work at SXM, Larry also serves as Co-Founder and Executive Director of NewFilmmakers Los Angeles (NFMLA), an organization committed to highlighter emerging filmmakers worldwide and is a Faculty Member at The San Francisco Art Institute (SFAI).
Michael Kernan is CEO of NuMedia Studios and Management which focuses on developing digital monetization strategies including direct advertiser funding of content for the internet and mobile phones. Michael co-founded NuMedia (with Huntley Ritter) in 2008 when Michael left ICM, where he was the Co-Head of Digital Media. Under Michael's leadership, NuMedia has done numerous digital media series – interactive television-type content directly with advertisers. Most recently, NuMedia has moved into "white label" projects for its management clients. Representative deals for NuMedia include "HeckleU," which was done across the CBS interactive audience network with Proctor & Gamble, "Green Hollywood," a show with several advertisers that sell products at Home Depot, which was distributed on Facebook, and The Drambuie Pursuit, which was an online content and multiplatform show sponsored by that alcohol brand. NuMedia has also successfully taken content from the web and sold it to television networks as TV formats. Michael has received numerous awards for his work and was named a member of "The Digital Power 50" by The Hollywood Reporter. Michael has spoken at almost every major digital media conference on the subject of new media deal-making, including: CES, The Sundance Film Festival, the SXSW Film Festival, the National Association of Television Program Executives Market & Conference, Digital Hollywood, and Harvard Law School's Symposium on Digital Issues in Entertainment. While at ICM, Michael sold numerous large advertising packages for digital media, and was among the pioneers of creating digital media packages for companies looking to establish a foothold in the burgeoning online advertising realm. Michael is also an Adjunct Professor of Law at The University of California, Hastings College of Law where he has been teaching classes on "Entertainment Law & Business" and "Social Medial Law & Business". In those classes Michael uses his relationships at places like facebook, twitter, Google, Pixar, EA games, to bring the top executives from those companies in to explain how their companies deal with digital media deal-making. Originally from St. Louis, Michael is a member of the California Bar, having attended The University of California, Hastings College of Law, and Saint Louis University Law School. He received undergraduate degrees in economics and finance from The University of Illinois at Urbana-Champaign, and is a graduate of Harvard Business School's Executive MBA Program (the OPM Program).
Steve Bradbury, Principal, Vlocity Digital: Revenue Growth. Innovative Strategy. Effective Leadership. Operational Efficiency - These are Steve Bradbury's core four: the primary areas of C-level expertise he has successfully cultivated over 20+ years at the evolving intersection of media, content and technology. All are central to his ultimate deliverable -- top line and bottom line results. Steve accomplishes this through an effective blend of digital media acumen, tactical creativity and a comprehensive network of senior executives. Steve is also a highly respected public speaker and educator. Most recently, Steve was Chief Operating Officer (while retaining Chief Revenue Officer responsibilities) of Zazoom Media Group where he oversaw all facets of revenue, strategy, multi-platform distribution, partner relations, marketing and social media. ZMG is a leading producer, custom on-demand supplier and distributor of timely, topical, viral, advertiser-friendly, short-form video content like Buzz60, Buzz60 Latino, Parenticity and Veuer. Zazoom also has produced custom, on-demand content for companies like Yahoo! (Buzz60 on Y!), Hearst Television (Vuz TV), Tribune Publishing (80Twelve) and Synacor (Don't Miss). Collectively, ZMG content has delivered in excess of 1 billion lifetime views. Earlier in his career, Steve was the VP, Content Strategy & Business Affairs for GoTV Networks, at the time the premiere U.S. mobile media network. He has also developed monetization and marketing strategies for companies such as Sony Interactive, The Improvisation, Engage Games Online and TriStar Pictures. Steve produced and moderated the first (and only) eSportsWorld conference in 2000. His corporate experience includes tenures at MGM Worldwide Television and Universal (MCA) TV. Steve writes the What If… blog and is a board member of the Center for Digital Media Entrepreneurship in the Newhouse School of Communications @ Syracuse University. He has developed a variety of creative formats as a panel moderator at industry conferences and led the Hollywood & Digital program at UCLA Extension for eight years. In Spring of 2016, Steve will be an adjunct Professor for the Boston University Masters in Media Ventures program. To learn more, visit Steve's LinkedIn Page.
Tuesday, May 3rd, 2016
2:30 PM - 3:30 PM
Track II: Herscher Hall, 3rd Floor, Room 303-304
Programming the New 'OVN's' (Online Video Networks: the Next Generation of Niche Video Content
Allie Greenwald, West Coast Sales & Brand Partnerships, Fullscreen
Anthony Layser, Head of US Content Development, Dailymotion
Valerie Voci, Chief Marketing Officer, OWNZONES Media Network
Adam Goldstein, VP, Business Development, ZEFR
Larry Laboe, President of Production, SXM
Michael Kernan, Chief Executive Officer, NuMedia Studios & Management
Steve Bradbury, Principal, Vlocity Digital, Moderator
Allie Greenwald, West Coast Sales & Brand Partnerships, Fullscreen: Allie joined Fullscreen as one of the early hires on the Sales team when the entertainment industry was just beginning to understand the power of the connected generation. Today, she oversees sales and brand partnerships for some of the biggest accounts at the company like Mattel, KIA, Square Enix, Blizzard, Corona, and more. Advertising has changed forever, and Allie is at the forefront of helping some of the most innovative companies in the world take advantage