The Digital Hollywood Experience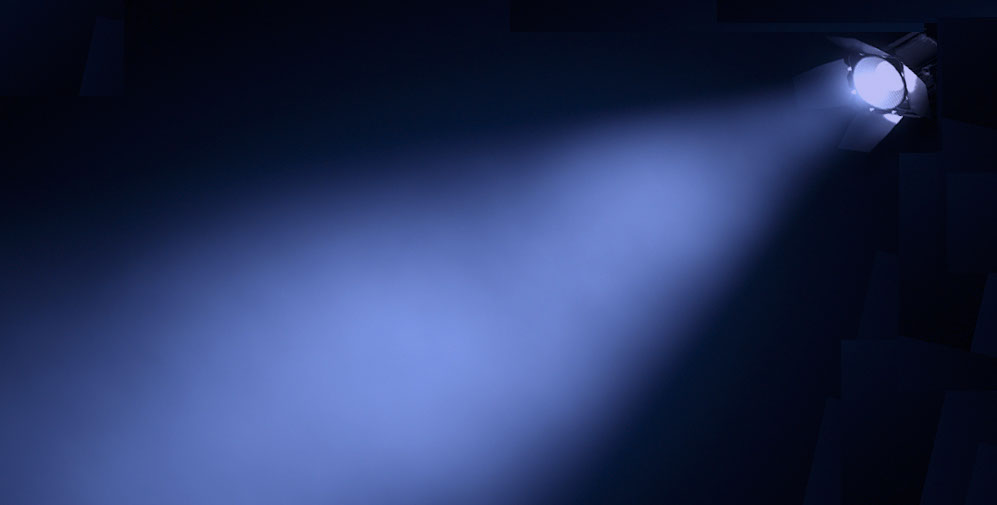 The Digital Hollywood Experience
digital media strategy and the convergence of entertainment, technology and advertising, Pulliam is consistently creating opportunities for long-term growth and creative exploration for Specular Theory in the VR industry. Pulliam is a published expert in the Seven Pearls of Financial Wisdom, which was named Top Business Book in 2012 by The Library Journal. Passionate about expanding the presence of women in the VR and tech industries, she has been a frequent speaker on numerous industry panels, including at Digital LA's "Women in VR" event as well as events hosted by Singularity University, CES and TEDx. She has also been a guest on industry podcast shows including The Voices of VR and Your Hollywood Pro. Pulliam will be returning to the Sundance Film Festival the second year in a row with Specular Theory, debuting the provocative VR film Perspective, Chapter 2: Misdemeanor that in sure to ignite powerful conversation well beyond the prestigious festival.
Janet H. Murray is an Associate Dean and Professor of Digital Media at Georgia Tech where she teaches interaction design and interactive narrative and does research on new forms of storytelling, particularly on the convergence of television and computation. She is the author of Hamlet on the Holodeck: The Future of Narrative in Cyberspace just re-released in an updated ebook edition and Inventing the Medium: Principles of Interaction Design as a Cultural Practice (MIT Press, 2011). and is an emeritus member of the Board of the Peabody Awards and the AFI Board of Trustees
Nancy Bennett, Chief Content Officer for Two Bit Circus: As a video/music director and producer, entrepreneur, executive and ball of energy, Nancy Bennett's talents have pulsed through the heart of the media world for over 25 years. Not content to just create music projects for the likes of Tori Amos, Led Zeppelin, The Beastie Boys, Ringo Starr and Ray Charles; or to work with visionaries like Jimmy Iovine, Angus Wall, Marcus Nispel and Sean Penn; she has founded multiple businesses that staked out the next wave in the confluence of technology, film, television, and advertising. Bennett is currently the Chief Content Officer for Two Bit Circus, an interdisciplinary team of artists, inventors, engineers, educators and entrepreneurs passionate about reimagining all forms of entertainment. They have been on-camera inventors for network television, built viral videos for rock bands, and created massive spectacles for large brands. Clients include Amazon, Intel, Nvidia, the Girl Scouts of America, IBM, and Dave & Buster's. While redefining modern amusement, Two Bit Circus is working to inspire young minds to explore careers in STEAM: science, technology, engineering, art, and math through STEAM Carnival, the carnival reimagined with fire, lasers, and robots! [www.steamcarnival.com] Bennett is responsible for the Two Bit Circus image as it is portrayed in all of its cinematic work, specializing in 2D and 3D 360 live action virtual reality immersive experiences that are accompanied by motion platforms displayed via Oculus Rift, Oculus powered Samsung GearVR and Google Cardboard. 2BCVR has developed a portfolio of original VR IP including tools for VR production that provide preview capabilities via live stream and stitch within Oculus Rift while filming; a light weight helmet camera system and stitching software. Recent work: major Fortune 500 3D 360 motion platform experiences including the most recent NBA Samsung GearVR "Keys to the Game" featuring superstar NBA players launching February 2015 on Samsung GearVR's MilkVR platform. Bennett holds a B.A. in Music and a M.S. in Film from Boston University. She is a member of BAFTA and Grammy.org, has served as panelist for the NEA Media Arts and is a professor at Boston University's Masters in New Media and Business Administration Program here in Los Angeles.
Irad Eyal, President, Better VR: Irad has been engaged in VR since the first wave of interest in the technology in the 90s. While earning his engineering degree at UC Berkeley, he worked at a Silicon Valley company called Virtual Research prototyping VR headsets for the military. During NYC's dot com boom, he worked at startups before joining the then new Oxygen network producing the popular Xena: Warrior Princess website and one of the first on-air live chat experiences. After transitioning to television, he directed hit series Wife Swap for ABC, developed shows for Bravo, TLC, VH1, and more at reality giant Endemol, and launched Haymaker Media with Aaron Rothman in 2013. Better VR is a platform for female skewing VR, focused on core genres of docusoap, romance, crime and investigation, and design.
Jacquelyn Ford MorieFounder and Chief Scientist. MS, MFA, PhD With degrees in both art and computer science, Dr. Morie has 25 years experience in developing innovative techniques for rich, emotionally evocative virtual reality (VR) environments. As part of this pioneering work, she invented a scent collar to bring the emotional power of smell to immersive experiences, and developed new types of functions for VR, such as connections to multiple sensor and feedback systems to make VR more effective. Dr. Morie spent 13 years as a Sr. Research Scientist at USC's Institute for Creative Technologies (ICT), which she helped found. While there, she created novel VR telehealth care activities using her deep understanding of art, computer animation and human behavior to enhance patient engagement with these programs. In the mid-1990s, Dr. Morie started comprehensive computer animation training programs at Walt Disney Feature Animation combining art and technology topics, which she later expanded to the special effects industries at studios such as Rhythm and Hues. Prior to that, Morie worked at UCF's Institute for Simulation and Training, where she developed techniques to make VR environments more immersive and emotionally compelling, and helped lead a group of innovative students called The Toy Scouts. She has been expanding her VR research to include neuroscience and avatars, developing methods to determine how such technologies can effect positive change in those who use them.
Tuesday, May 3rd, 2016
2:30 PM - 3:30 PM
Track I: Ahmanson Hall, Live Webcast
Women in Virtual Reality and Immersive Entertainment: Experiencing New Dimensions and Creative Experience
Nancy Bennett, Chief Content Officer and Head of VR, Two Bit Circus
Ryan Pulliam, CMO, Specular Theory
Jacki Morie, Founder / Chief Scientist, All These Worlds, LLC.
Janet. H. Murray, VR Visionary, Associate Dean and Professor, Georgia Tech
Irad Eyal, President, Better VR
Tanna Frederick, Producer/actor, Defrost (VR Narrative Film)
Louisa Spring, CEO, Spring Alliance, Moderator
Ryan Pulliam, Co-Founder & CMO, Specular Theory: Ryan Pulliam spearheads business development and marketing for Specular Theory, a Venice, Calif.-based studio that creates virtual reality content and develops immersive technologies to drive the next generation of storytelling. She brings over 15 years of agency and client-side experience in digital marketing and brand strategy. Her ability to tell stories and integrate across multiple platforms has been a valuable asset to her clients, ranging from startups to Fortune 500 brands, celebrities and musicians. As a next-generation thought leader on