The Digital Hollywood Experience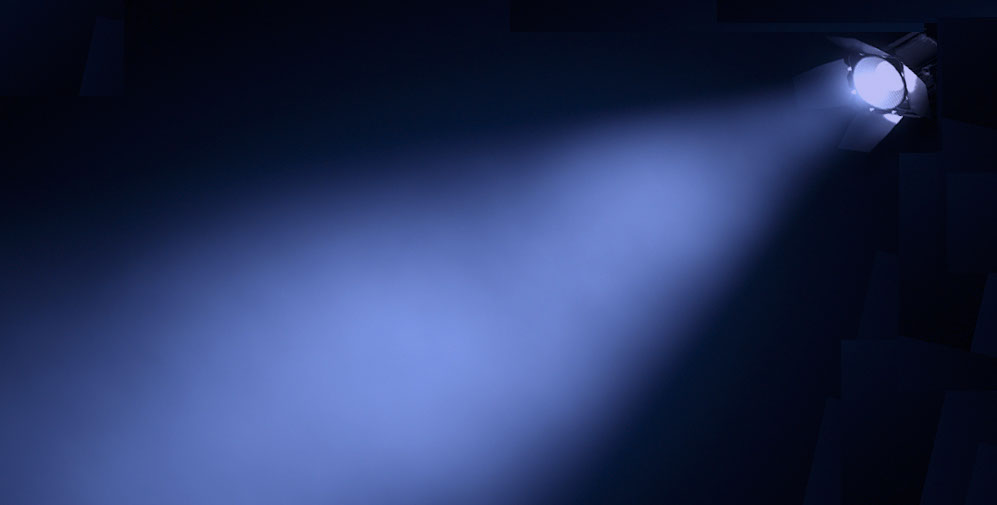 The Digital Hollywood Experience
Mark Goldman, Chief Executive Officer and Co-founder of ZypMedia: Mark has over 25 years of experience in the media and technology industries. He began his industry career at MCA/Universal as a business development executive. He subsequently served as President and COO of Sky Latin America Partners where he oversaw the launch and evolution of News Corp's first digital satellite TV service. In 2003 he joined Al Gore and Joel Hyatt as the founding COO of Current TV where he played a leading role in the start-up and development of a next generation media company that ultimately sold for approximately $500 million. Most recently he served as the CEO of Spectacle3D, a media and technology company that funded the development of a highly disruptive 2D to 3D conversion technology. Mark holds a B.S. in Economics from the Wharton School of Business at the University of Pennsylvania.
James Zayti, Group Director, Hyundai Media at INNOCEAN USA: In his role as Group Director of INNOCEAN USA, James oversees national media planning for Hyundai Motor America network TV, network cable partnerships, digital, digital video, search, paid social, sports partnerships, product integration and branded content. Key accomplishments: Drove the media plan development of eight successful new model launches - Agency core team member on Hyundai's inaugural 2015 season as the Official Car of the NFL - Led all integrated media planning for five Super Bowl campaigns including Hyundai's 2014 Super Bowl campaign for the Genesis Sedan (Adweek and USA Today Ad Meter's #1 Automotive Commercial)
Rich Sutton, Chief Revenue Officer, North America, Trusted Media Brands, Inc.: Rich Sutton has over 30 years of experience in management, marketing, start-ups, turnarounds and working to grow world-class brands. He is the author of Best Practices in Branded Entertainment for the Association of National Advertisers. His work with leading brands has been recognized by Ad Age, Forbes, AAAA, Adweek, and many industry publications. Previously, Rich served as Chief Revenue Officer for The Daily Mail and held leadership roles in digital media management, sales, and marketing at CBS, WebMd, and Warner Bros. Entertainment. He is a past Board Member of The Daily Mail US, Spectrum DNA, and Friskit.
Juan Suarez, Vice President, Account Services, Xaxis: Juan leads the west coast office based in LA and manages the operation that services GroupM agency clients across entertainment, retail, travel and other verticals. He is responsible for driving growth for Xaxis through the development of strategic relationships with agency partners and their clients and is instrumental in the commercialization of new products, managing new business pitches, and executing large scale programmatic media buys . Immediately prior to his current role, Juan was a Global Client Development lead and worked closely with our top 25 clients and their respective agency partners. Juan joined Xaxis from GroupM where he served as Director of Business Development for GroupM's Data and Analytics practice. Juan began his career at IBM where he spent 5 years as Senior Marketing Manager for IBM's Software Group, responsible for global marketing strategy in the Telco and Media industries. Juan holds an MBA from the University of North Carolina at Chapel Hill. He has been a featured speaker at various industry conferences and is fluent in three languages: English, Spanish and Portuguese. Juan lives in Santa Monica, CA with his wife and two children.
Lewis Rothkopf, Chief Revenue Officer, AdsNative : As Chief Revenue Officer of AdsNative, Lewis Rothkopf leads worldwide sales, strategic partnerships and marketing for the company's suite of monetization solutions for leading publishers and app developers. Rothkopf joins AdsNative with 17 years experience in the digital advertising industry, most recently from Aol's Millennial Media, where he was responsible for all supply-side relationships and publisher-facing sales worldwide as SVP of Global Monetization Solutions. He joined Millennial via the company's acquisition of Jumptap, where he led the mobile ad network's publisher acquisition and network development as SVP. Prior to Jumptap, Rothkopf served as general manager of AMP, a sell-side data and media management platform, for multi-screen company Collective. Previously, Rothkopf was SVP of Network and Exchange at BrightRoll (now part of Yahoo), where he built, scaled, and managed the company's industry-leading video ad network, programmatic video ad exchange, and mobile inventory businesses. Earlier in his career, Rothkopf led content distribution partnerships for NBCUniversal's digital video syndication and advertising platform. Additionally, he spent five years at DoubleClick (now Google) in strategic sales, building strong relationships with large publishers and multimedia networks.
Jeff Hochberg, General Manager, Enterprise Business Development, The Trade Desk: As General Manager of Enterprise Business Development, Jeff Hochberg works with clients and partners to enhance their global technical architecture via The Trade Desk's industry-leading APIs. Previously, Jeff was the Vice President of Business Development at Audience Science, where he was responsible for the extensive publisher and data framework that was an integral part of their enterprise advertising management platform. Prior to that, he was the Vice President of Sales for AOL's Audience Targeting product suite responsible for leading revenue generation and sales execution. Jeff holds a BA in Political Science from Syracuse University and an MBA from New York University's Stern School of Business. He resides with his wife and two daughters in New Rochelle, New York.
Tuesday, May 3rd, 2016
1:00 PM - 2:15 PM
ThinkTank - Workshop
1:00 PM - 2:00 PM, Haas Conference Center, Room 171
Programmatic Buying and Targeting: Strategies in Cross Platform Advertising
Kiki Burton, Senior Manager of Product Strategy, Adobe
Rich Sutton, Chief Revenue Officer, North America, Trusted Media Brands, Inc.
Lewis Rothkopf, Chief Revenue Officer, AdsNative
James Zayti, Group Director, Hyundai Media, INNOCEAN USA
Mark Goldman, Chief Executive Officer and Co-founder, ZypMedia
Juan Suarez, Vice President, Xaxis West, Xaxis
Jeff Hochberg, General Manager, Enterprise Business Development, The Trade Desk, Moderator
Kiki Burton, Senior Manager of Product Strategy, Adobe: Kiki Burton leads product strategy for Adobe's advertising solutions, focused on the company's data management platform (DMP) – Adobe Audience Manager. Prior to that role, she led the services and delivery team at Adobe where she helped shape new and innovative ways to use the DMP. Kiki specializes in technical implementations and data strategy for enterprise-level publishers and marketers. With an extensive background in digital advertising, she enables customers to build robust audience strategies for all aspects of audience personalization. Prior to joining Adobe, Kiki worked at Operative Media, where she specialized in advertising operations and resource management.