The Digital Hollywood Experience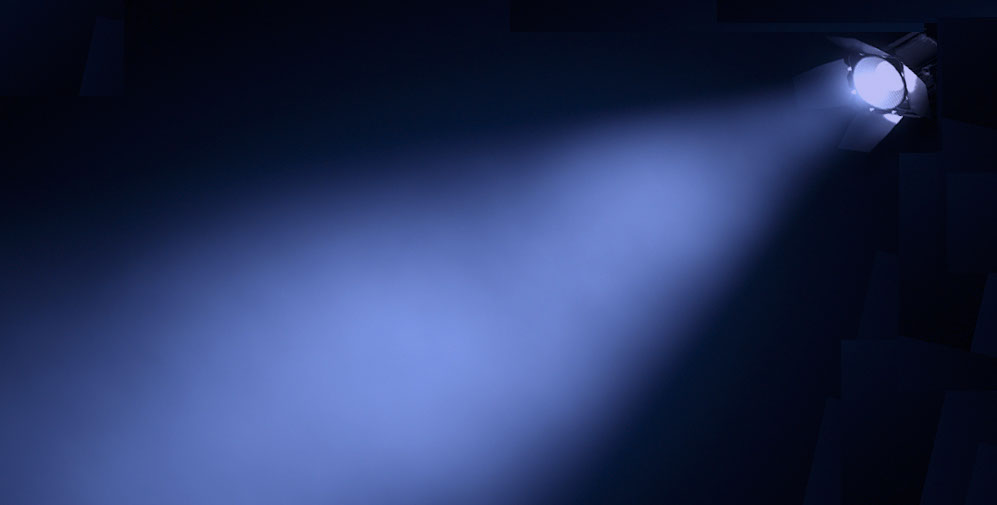 The Digital Hollywood Experience
Scott Trowbridge, Portfolio Creative Executive / Studio Leader, Walt Disney Imagineering: It's been well reported that at D23 2015 Disney announced a massive (14 acres) Star Wars themed land is headed to Disneyland and Walt Disney World. As with all projects on a scale like this there is a leader…and that person is Disney Imagineer Scott Trowbridge. If your next thought is – who's that – well then, let's take a look. Scott Trowbridge made a name for himself at what's known as the competition – Universal Studios. He was a lead designer at Universal Studios, where he worked as Senior Show Producer on The Amazing Adventures of Spider-Man ride. Trowbridge also worked on the Revenge of the Mummy: The Ride, The Simpsons ride, Sesame Street 4-D, Fear Factor Live and the early development of a little known project called…The Wizarding World of Harry Potter. Of course, we kid about it being little known, but it's that early resume that caught the attention of Disney. In 2007 Disney hired Scott Trowbridge to be Vice President of Walt Disney Imagineering Research & Development. Now, let's fast forward to early 2014 – that's where the transition of note takes place. The theme park climate was no secret – Harry Potter was causing a massive buzz and boom in attendance for Universal – to the point that Disney was searching for an answer. That answer seemed obvious – the newly acquired intellectual property of Star Wars. So, in April 2014 Disney moved Scott Trowbridge to a new dedicated project studio with one main objective – creating theme park attractions and experiences based on the Star Wars franchise. Now, 15 months later we get the D23 announcement of Star Wars Land, with Scott Trowbridge in the lead. There's likely no one who feels this a small project. Disney is banking – or perhaps betting – that based on his early work on the Wizarding World of Harry Potter, Scott Trowbridge has what it takes to be the creative force behind Star Wars Land.
Ted Schilowitz, Futurist and VR explorer, 20th Century FOX: Ted was founding member, first employee, and integral part of the product development team at RED Digital Cinema, that has made a significant impact on the Motion Picture Industry, with many of the worlds biggest movies now being shot with these ultra high resolution digital movie cameras. Ted currently spends his time in 2 blended worlds; a major Hollywood movie studio and a major technology company in the Digital Cinema projection world. He has a studio deal at 20th Century Fox as their "Futurist", working directly with senior leadership at the studio on the constantly evolving art and science of advanced motion picture creation. He advises and creates strategy on future technology and vision of cinema for the next generation of movie entertainment. He has a unique role at Barco, the worlds marketshare leader in Digital Cinema projection, as their "CinemaVangelist" spearheading a project that is focused on the future of the cinema experience. Ted is one of the founders and creators of the G-Tech product line of advanced hard drive storage products, that are implemented worldwide for professional Television and Multimedia content creation, and are the most recognized brand in the space. Before being part of the founding teams at RED Digital Cinema and G-Tech, Ted was on the team that developed and launched the Macintosh products desktop video division of AJA Video Systems, that created the groundbreaking Kona Cards and IO boxes. These products are used on a massive scale worldwide for video production and post production at the highest levels, including some of the worlds biggest movies, TV shows and sporting events. Ted has presented on the future of technology and strategy for the media and entertainment industry in many regions of the USA, Europe, China, India, the Middle East, and the Far East. He has consulted worldwide on the technical advances of ultra high resolution digital cinematography and future of advanced next gen. visual experiences for the movie, TV, interactive and gaming industries. Schilowitz has been featured in Wired, Variety, NY Times, Wall Street Journal, The Hollywood Reporter, NBC, Studio Daily, Videography, Film and Video, DV magazine, TV Technology, HD Video Pro Magazine, Digital Television Magazine, Engadget, Gizmodo, Millimeter, American Cinematographer, MacWorld, Post magazine, Popular Science, LA Times and countless other trade publications and mainstream press, discussing technology advancements in his areas of passion and exploration
Caitlyn Meeks is Director of Content at High Fidelity Inc, where she plays a key role in the development and growth of the High Fidelity shared, social VR platform. Caitlyn was an early team member at Unity Technologies where she was instrumental in bringing the Unity game engine to the public as a core VR and game technology, and created and managed the Unity Asset Store. Previously she worked at Interval Research Corporation's Purple Moon team, PC Gamer magazine and Fractal Design Corporation.
Herve Bizira is Head of Engineering for HuffPost RYOT where he oversees all aspects of software engineering and technology to help drive RYOT's mission of informing, entertaining and igniting change through next generation immersive storytelling. Herve was an early team member at RYOT and was was brought in to lead the engineering team and scale their web platform to reach millions of millennials every month. He also built the company's first virtual reality mobile app shortly before the AOL/ HuffPost acquisition. Post acquisition, he works closely with the Verizon Lab's engineering team to build the next generation of AR and VR technology. In addition, he's developing technology with Verizon's AOL to help with its new initiative to push AR across all of its brands (Engadget, TechCrunch, etc.) and advertising partners across all industries, including sports, entertainment, automotive and publishing. Previously, he worked at DreamWorks Animation as a Technical Director for 7 years where he managed large software projects for $100M+ productions such as Shrek, Kung Fu Panda, and How To Train Your Dragon.
Philip Lelyveld is the Program Manager at the USC Entertainment Technology Center within the School of Cinematic Arts. The USC Entertainment Technology Center (www.etcenter.org) is funded by the six major Hollywood studios plus related companies and CE companies to advise them on emerging technology-related opportunities and help them avoid format wars. He also consults on emerging opportunities and business development for companies in the entertainment and related spaces. Mr. Lelyveld is currently leading the Virtual Reality / Augmented Reality Project; examining the creative, technical, and business issues that will shape this new, emerging art form. He recently brought together 120 storytellers to discuss and document thinking on the emerging language of VR storytelling. Phil is also overseeing a market research study to determine if aggregating niche markets is a more effective social media marketing strategy than pursing a mass markets. Prior to this he oversaw the Next Gen Display ('UHD TV Plus') Project and managed the Consumer 3D Experience Lab at the USC ETC. The Lab researched stereoscopic 3D in the home, on personal devices, in public spaces, in advertising, and in theaters. The Lab also covered 3D audio and 3D printing. Prior to USC Mr. Lelyveld spent 10 years within Disney's corporate New Technology and New Media group coordinating major entertainment technology initiatives among the business units and representing Disney at multi-studio and multi-industry consortia.
Tuesday, October 18th, 2016
6:15 PM – 8:30 PM, Additional Ticket Required
I. The Welcome Dinner - Guerin B - Herscher Hall
The Human and Entertainment Interface: An Object of Beauty - The Doorway to Everything
Moderator: Philip Lelyveld, VR/AR Program Manager, USC Entertainment Technology Center
Ted Schilowitz, Futurist and VR explorer, 20th Century FOX
Scott Trowbridge, Portfolio Creative Executive / Studio Leader, Walt Disney Imagineering
Chris Carey, Product and Portfolio Solutions, Verizon Digital Media Services
Caitlyn Meeks-Ferragallo, Director of Content, High Fidelity
Herve Bizira, Head of Engineering, HuffPost RYOT
Phil Lelyveld manages projects and guides the strategy of the Entertainment Technology Center (ETC) within USC's School of Cinematic Arts. The USC ETC, which is funded at the CTO level by the six major studios plus consumer electronics and internet companies, is a think tank and research center that brings together senior executives and thought leaders from the entertainment, consumer electronics, technology, and services industries, as well as USC faculty, to explore and act upon topics and issues related to technical aspects of the creation, distribution, and consumption of entertainment content. For example, work in the early 2000's at the ETC led to the transition from film to 'Hollywood quality' digital projection in movie theaters.