The Digital Hollywood Experience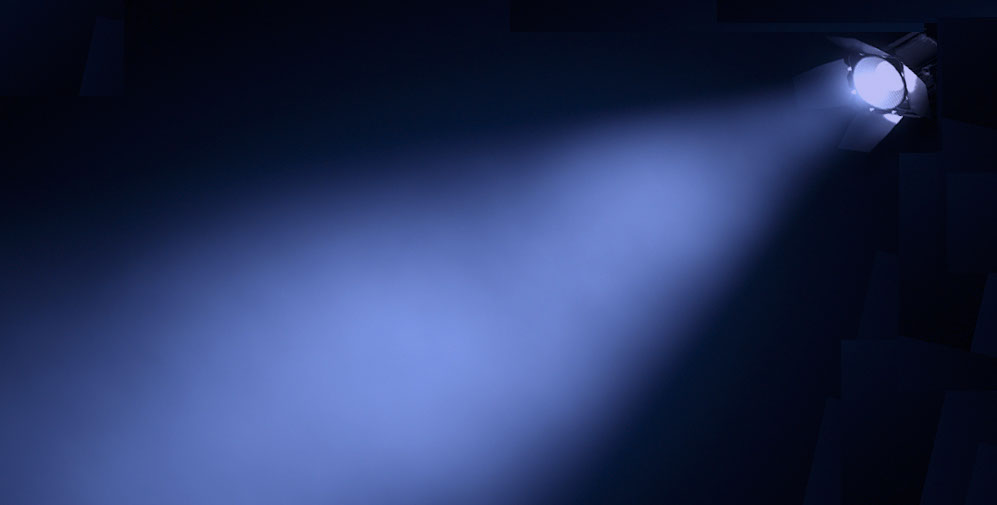 The Digital Hollywood Experience
Jerri Lynn Hogg is a media psychologist, director of the Media Psychology program at Fielding Graduate University, 2015 President of the American Psychological Association's Society for Media Psychology and Technology, co-creator of Fielding's Certificate in Brand Psychology and Audience Engagement , and co-author of Mad Men Unzipped. She integrates her passion for branding, augmented/virtual reality, technology, and digital environments with research to advance the understanding of the positive use of media and technologies and their physical, cognitive, and emotional impact. Dr. Hogg is a coveted industry speaker and with over 50 scholarly presentations on media psychology, is a pioneer in the field of Media Psychology. She recently spent six months working with the U.S. Department of Defense Global Operations on an anti-terrorism simulation using narrative psychology to degrade and counter terrorist messaging in Iraq, Syria, and North Africa. Her current focus is on brand psychology strategies; augmented environment design solutions; and narrative messaging for positive change. She was recently a judge for the annual SoMe Awards (Social Media). You can find her on Twitter @HoggJL. She also authors a blog forPsychologyToday.com called "The Digital Life."
Dr. Pamela Rutledge, Director, Media Psychology Research Center: Dr. Rutledge Director of the Media Psychology Research Center and an independent consultant on a variety of media projects. In her academic life, she is the creator of and faculty for the Brand Psychology and Audience Engagement track at Fielding Graduate University and sits on the advisory board of the Internet and Social Marketing Certificate at UC Irvine Extension. Dr. Rutledge speaks internationally and has published both academic and popular work, most recently Exploring Positive Psychology: The Science of Happiness and Well-Being. She is currently co-authoring Fill Your Funnel: How to Use Cognitive Psychology and Neuroscience for Generating Leads and Increasing Sales in Digital and Social Media Marketing. She has written on the psychological implications of mobile technology for Global Mobile and the role of social on entertainment experiences in The Psychology of Twilight. Dr. Rutledge is the author of "Positively Media" on PsychologyToday.com and is a frequent expert source on media use and popular culture for mass media outlets, such as The NY Times, The UK Guardian, Wall Street Journal, Good Morning America, ABCnews.com, BBC, Men's Health, Cosmopolitan, Time and USAToday. She holds an PhD and an MBA.
Cynthia Vinney is a Ph.D. candidate in media psychology at Fielding Graduate University. Her research focuses on how audiences understand, engage with, and respond to popular media. She has published and presented on the ways popular culture fans make meaning from narrative fiction, fan activism, and the impact of media use on identity development during adolescence. She has also worked as a user experience designer for a number of top advertising and digital agencies designing web, television, and mobile experiences for leading brands. She is co-author of the book Mad Men Unzipped: Fans on Sex, Love, and the Sixties on TV. She resides in Los Angeles.
Lara Hoefs is a brand marketing and business executive with over 15 years of experience building audiences around pop culture's hottest media brands, start-ups, gaming communities, documentaries and more. With an advanced degree in Media Psychology, she serves her clients as an Audience Analyst and Strategist where she transforms quantitative and qualitative data into stories about fandoms, consumers and subcultures, which help brands and media companies create better owned, earned and paid media strategies.
Jason James, Chief Digital Officer, The Recording Academy: The Chief Digital Officer for The Recording Academy, Jason James is an award winning digital media leader with over 16 years of success in bringing transformational product, content, and franchise strategies to market for the likes of The Grammys, Disney, and DC Comics. Most recently the Vice President, Interactive Marketing for DC Entertainment, he unified Warner Bros' digital media support of the Batman, Superman, and other owned comic book franchises into a single, cross-promotional strategy spanning the studio's film, television, game, home entertainment, consumer product, and publishing efforts. As Vice President, Digital Media for the Disney/ABC Television Group, he oversaw the daily digital operations of the ABC Television Network, supporting over 40 primetime, daytime, and award shows, including The Oscars (for which his team was awarded the Creative Emmy for Outstanding Creative Achievement in Interactive Media for the Oscar Backstage Pass). With writing credits in comic books and animation, he still wants to be Batman when he grows up.
Tuesday, October 18th, 2016
10:00 AM - 11:00 AM
Track II: Haas Conference Center, Room 171
The Psychology of Audience Engagement: Film/TV, AR, VR and Real Time Media - Balancing Fan Desires and Producer Vision in the Age of Entitlement
Positive audience engagement is the Holy Grail for media producers. Thanks to technology, tactics abound: transmedia, VR, AR, UGC, social sharing, mobile games and/or all of the above. When it goes well, fans are your biggest advocates. But the most passionate supporters can also become troublesome, even causing damage, when they object to a producer's vision or take issue with a brand. The Internet gives everyone a voice, but what happens when opinions turn into demands? Producers are often caught in the difficult position of creating a positive audience-producer relationship; balancing the rights of the creator while addressing the desires of the audience. This panel discusses the emerging conundrum of the audience-producer relationship in the Age of Entitlement. Using case studies, we will discuss the needs that turn audiences into fans, the motivations that drive fan behaviors, how opinions turn into facts, how producers and brands can acknowledge their fans while still maintaining their creative autonomy, the dangers of viewing a fan base as homogeneous rather than acknowledging differences, and the importance of sanctioning fan behavior in psychologically meaningful ways.
Jerri Lynn Hogg, Director, Media Psychology PhD Program, Fielding Graduate University, Moderator
Pamela Rutledge, Director, Media Psychology Research Center
Lara Hoefs, StoryDisruptive, Audience Insight Analyst and Strategist
Cynthia Vinney, Independent Researcher, Audience and Fan Psychology
Jason James, Chief Digital Officer, The Recording Academy: