The Digital Hollywood Experience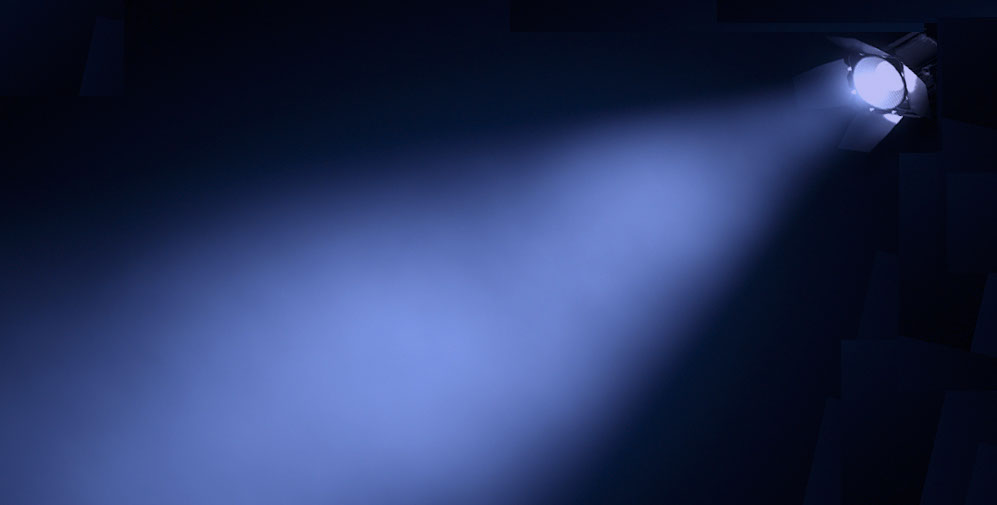 The Digital Hollywood Experience
Jason Cooper is a producer, documentary filmmaker and the founder of King Toledo Entertainment a leading digital and branded content production company. Since 2011, King Toledo has produced nearly 100 original short form documentary and branded entertainment videos for partners like Intel, Mashable, Capital One, Chase, Stoli, Cadillac and more. Jason's most recent project is "Kickstarted," a feature length documentary film about the crowdfunding revolution. The film screened at some of the world's best documentary festivals, including the Big Sky Documentary Film Fest and the American Documentary Film Festival, before being licensed to Red Bull for global distribution. Prior to that, Jason was an in-house producer with the NBC Universal Digital Studio. Jason is originally from Toledo, Ohio and a graduate of the University of Michigan.
Dan Cunningham is the President and Head of Physical Production for Busted Buggy Entertainment. Dan comes to the film industry from the Venture Capital and Private Investment world. His experience in startups serves BBE well as every film starts from zero, hires a sizable workforce to produce a product, then has to take their product to market. His active investments in media companies like social-strategy juggernaut Speakr, film crowdfunding and distribution platform Seed & Spark, and cinema on-demand theatrical distributor Tugg, make him a uniquely qualified producer in that he can oversee development and financing, creative and marketing strategies, and distribution with firsthand knowledge and experience.
Marlon W. Schulman's leadership in creating targeted, revenue-producing communities within the entertainment industry is enhanced by his intuition and passion. As an entrepreneurial producer and attorney, his specialty is the creation of diverse profit-driven entertainment products and services through innovatively conceived integration of proven strategies with new technologies. He has successfully completed numerous and profitable entrepreneurial initiatives, both within major entertainment companies (Bandai Entertainment, Orion Pictures, AECG), as well as in his independent and partnership entities (Wednesday Morning Productions, Realbuzz Studios, Libertas Law Group). Those projects were created to serve de-centralized, under-served and in certain cases un-recognized interest groups, resulting in new audiences and on-going revenue centers. Early recognition of voids in the marketplace is key to his approach. Before anime was widely recognized in the US, he formed an on-line, global community of avid fans with Anime Village for Bandai; with ground-breaking, value-reinforcement series of manga graphic novels, he addressed the otherwise-ignored concerns of young, mostly female, faith-based readers; by shepherding Opus 1 Music Library's entry into new mobile technology, he led a generation-old business into the digital age. His active, strategic stance at the crossroads of new technology, law, business and the creative arts has led to the generation of hundreds of million of dollars in fresh revenue and the establishment of long-running revenue streams in the entertainment industry. Mr. Schulman has been a contributor and panelist at Digital Hollywood; PitchFest; Nashville Film Con; Comic-Con; NYC Comic Con; Boston University (LA Campus); and numerous other venues.
Ash Kumra, Co-Founder, Youngry.com & White House Award Winner: Ash Kumra is an award winning entrepreneur, author, public speaker and talk show host recognized twice by the White House as an entrepreneur making an impact. Ash is currently busy helping run Youngry; a a media company informing, inspiring and elevating young & hungry minded entrepreneurs to thrive. Ash is also a co-founder of Trade Kraft Media (a knowledge video network to help millennial entrepreneurs thrive) and DreamItAlive.com (a leading global community based website dedicated to helping people achieve their goals and dreams in all areas of life). Ash is an authority on entrepreneurship, social media & branding by authoring the book series "Confessions from an Entrepreneur", spoken to over 10,000 people and has been cited in 100's of articles including Forbes Magazine, Huffington Post, American Express Forum, Entrepreneur Magazine, Startup America/Up Global, LA Times, OC Register, Tedx & The White House. Ash has also hosted over 100 interview with business mavens, authors, entrepreneurs and celebrities who have achieved their dreams and goals. Ash is also Chairman of the board for one of Southern California's largest entrepreneurship education non-profit Tech Coast Venture Network ("TCVN"), Co-leader for the California Team for White House/Steve Case founded "Startup America" (now owned by Up Global), Advisor board member for UC Irvine's Merage School Of Business and on the leadership advisory board for the Clinton Foundation's 20/30 initiative.
Tuesday, October 18th, 2016
2:30 PM - 3:30 PM
Track V: Herscher Hall, 2nd Floor, Room 202
CrowdFunding Update: Exploring Innovation in the Crowdfunding Film-TV-Start-up Process
Jason Cooper, producer, documentary filmmaker and founder, King Toledo Entertainment
Josh Chapman, CFO, Filmfundr
Marlon Schulman, Founder and CEO, Horror Equity Fund LLC
Sam Blan, Founder and CEO, Blak Box Group
Dan Cunningham, President and Head of Physical Production, Busted Buggy Entertainment
Ash Kumra, Co-Founder, Youngry.com & White House Award Winner Moderator
Sam Blan - Founder and CEO, Blak Box Group: Sam founded after years of working in the entertainment industry identifying new business prospects and acquisitions for production houses and studios including Strategic Film Partners at Universal Pictures. His exposure to up-and-coming projects and startups left him acutely aware of the lack of compelling storytelling, consistent vision, and all-in-one fundraising and marketing guidance available to entrepreneurs and creatives. Blak Box Group is his answer to that lack. Combining his recent work in international sourcing and acquisition of creative properties with experience in contracts, negotiations, and physical production, Sam brings a "can-do" attitude, lateral thinking abilities, and a gift for connecting disparate groups in exciting and innovative partnerships to everything he does.