The Digital Hollywood Experience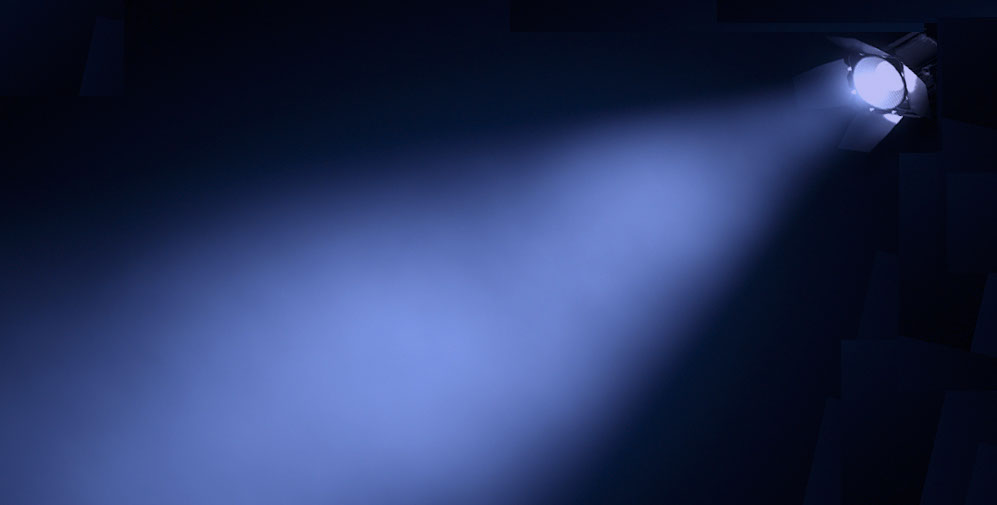 The Digital Hollywood Experience
Dr. Jeffrey P. Jones is the Lambdin Kay Chair and Director of the George Foster Peabody Awards at the University of Georgia. Dr. Jones became only the fifth director of the Peabody Awards in 2013. The Peabody Awards were first presented in 1941 when broadcasting simply meant radio. Then came television. Today they honor content from around the globe no matter the platform. Notes Dr. Jones, "Among the many things we claim about media, it is, ultimately, a place for storytelling. Through electronic media, we recognize and engage each other with the stories we tell and the stories we attend to there. The Peabody Awards exist to recognize when storytelling is done well in electronic media; when stories there matter." He adds, "These stories engage viewers as citizens as well as consumers. By recognizing specific programming, the Peabody Awards spotlight instances of how electronic media can teach, expand our horizons, defend the public interest, or encourage empathy with others." Prior to heading up this prestigious awards program, he served as Director of the Institute of Humanities at Old Dominion University in Norfolk, Virginia. Dr. Jones is the author and editor of five books, including Entertaining Politics: Satiric Television and Civic Engagement, Satire TV: Politics and Comedy in the Post-Network Era, and The Essential HBO Reader. His research and teaching focuses on popular politics, or the ways in which politics are engaged through popular culture. His research subjects include media figures and programs such as Saturday Night Live, Jon Stewart, Stephen Colbert, Bill Maher, and Michael Moore, to name a few. He holds a Ph.D. from the University of Texas at Austin.
Eric Fitzgerald Reed, Vice President – Entertainment and Tech Policy for Verizon Communications in San Francisco, CA, is responsible for analyzing entertainment industry trends, managing telecommunications developments and emerging high-tech matters as they relate to public policy. Mr. Reed leads Verizon's outreach to an array of Silicon Valley and Hollywood-based stakeholders in content and entertainment, digital media, information technology, and major sports leagues with vested interests in telecommunications policy, regulatory and legislative matters. In this role, he advances the company's positions and analyzes emerging technologies, consumer and industry trends and related telecommunications policy issues. In addition to his entertainment, high-tech and digital media responsibilities, Eric manages relations with telecommunications equipment manufacturers and suppliers, business and tech associations, consumer device and electronics companies, strategic partners, government agencies and industry groups important to the policy process. He began his career at Verizon in November 2000 and has worked in various government affairs and legal functions since joining the company. Eric was promoted to his current position in the State Public Affairs, Policy and Communications organization in June 2012. In the community, Mr. Reed joined the Tumml Mentorship Board in July 2013 and the Silicon Valley Leadership Group Foundation Board of Directors in March 2013. Eric previously served as Chairman on the Board of Directors of JUST TRYAN IT, a non-profit organization supporting families fighting childhood cancer, from October 2011 – March 2013. He joined the JUST TRYAN IT Board of Directors in June 2010. Eric is a member of the Consumer Electronics Association Board of Industry Leaders and is also a member of the Digital Hollywood Board of Advisors to the OTT-ConnectedTV – Hollywood Alliance. Mr. Reed received his Masters in Business Administration from University of Maryland University College in May 2005. He also received a Masters of Science in Telecommunications Management from University of Maryland University College in 2001 and his Bachelor of Science in Business Administration from American University in 1996. Mr. Reed has also completed executive management coursework at the Stanford University Graduate School of Business and the University of Virginia - Darden Graduate School of Business.
Tuesday, October 18th, 2016
2:30 PM - 3:30 PM
Track IV: Haas Conference Center, Room 172-173, Live Webcast,
Investing in Diversity: The Social Impact in Higher Education & The Entertainment Industry
Dr. Jeffrey P Jones, Director, The Peabody Awards
Dr. Jacqueline Landrum Sanderlin, Executive Director, School and Community Relations, Inglewood Unified School District
Sherri Williams, PhD, Anna Julia Cooper Center Post-Doctoral Fellow
Wake Forest University
Eric Fitzgerald Reed, Vice President – Entertainment & Tech Policy, Verizon Communications
Dina Ibrahim, Director, The California State University Entertainment Alliance - CSUEA, Moderator
Dina Ibrahim, Director, The California State University Entertainment Alliance - CSUEA: Dina Ibrahim is an Associate Professor of Broadcast & Electronic Communication Arts at San Francisco State University, where she teaches radio and television news production and media performance. She has reported and produced for the BBC World Service Radio in London, United Press International in Cairo, CNN in Atlanta, NPR in Austin, KPOO 89.5 FM in San Francisco and CreaTV in San Jose. Her research interests include the psychological impact of television news on both Muslim and Jewish audiences, the role of journalists in the post-revolutionary transition to democracy in Egypt, and analyzing American television representations of the Mideast. She is the co-author of "Television and Radio Announcing (New York: Pearson, 2013) and an associate producer of the upcoming documentary Hope & Fear: Egypt on the Tipping Point. She received her BA & MA from the American University in Cairo and her Ph.D. from the University of Texas at Austin.