The Digital Hollywood Experience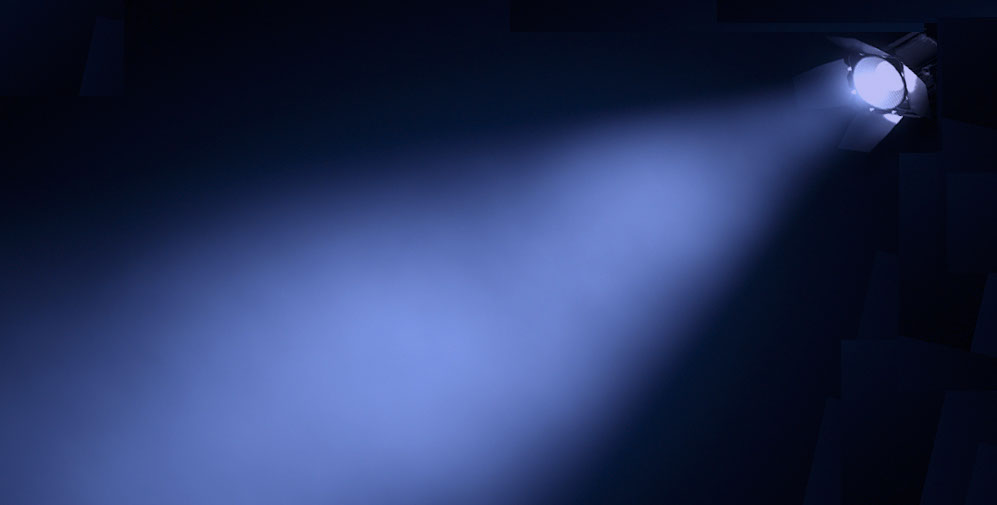 The Digital Hollywood Experience
Brian Malone, Chief Data Science Officer, Media General: As Media General's Chief Data Science Officer, Brian oversees the governance and utilization of data for the digital portfolio of Media General. With more than 20 years of experience in the digital industry, Brian leads a team providing optimizations and insights using a variety of third-party and proprietary platforms ranging from data management to machine learning and natural language processing systems. Prior to Media General, Brian was the CEO and Co-Founder of Harvest Solutions, a web analytics company specializing in custom reporting solutions. At Harvest, he created a distributed data architecture (pre-Hadoop) to meet the data-intensive needs of clients including Sony, MGM, and Yahoo! Music. After leading the company through an acquisition, Brian served as the Vice President of Product at Experian Cheetahmail. At Experian, he led the creation of their next generation customer intelligence platform, utilized by Neiman Marcus, American Express, and Yahoo!. Brian also served as a member of the Experian Innovation Council, pioneering new products and services across the company. Brian currently lives in Hermosa Beach, California with his wife Alison and their three children. Media General owns and operates 71 television station websites and mobile apps, and partners with 500+ sites within the Federated Media network.
Gwen Miller, Director, Data Analytics: Gwen Miller is the director of data analytics for Kin Community, a digital entertainment company that inspires millennial women around the world through video content and community. As the first head of analytics for Kin, Miller is tasked with developing a culture of data-driven strategy at Kin & empowering each team member with the ability to apply data to their own roles. Previously, Miller was director of audience development for ICON, a lifestyle digital joint venture between production company Endemol Shine and digital video entrepreneur Michelle Phan. At ICON, Miller was responsible for using data to develop strategies that created the most satisfying experience for existing audiences, while also increasing reach with new audiences and, in the process, honed her deep knowledge of digital video analytics. Other past roles for Miller include Discovery Networks, Cesar Millan, Inc., and a variety of other entertainment companies in the Los Angeles area. Miller's areas of strategic interest include audience growth, content strategy, campaign optimization, monetization strategy, and seeing how many books it's feasible to read in one year (at last count: 250; check out her YouTube channel The Gwendolyn Reading Method).
Tracy Aftergood, Vice President, Development, Canvas Media Studios: Prior to joining Canvas Media Studios, Tracy Aftergood was Vice President of MediaWeaver Entertainment, where she produced the first digital movie musical, Summer Forever with Relativity Media and distributed by Maker Studios. She was also responsible for developing the high profile documentary, The First Monday in May, which opened the 2016 Tribeca Film Festival. Before working at MediaWeaver, Tracy held the post of VP of Original Content at editorial and VFX house Rock Paper Scissors, where she created their entertainment division working alongside Academy and Emmy Award Winning editor and founder Angus Wall. In addition to her work in entertainment, Tracy has served as a board member and mentor for The Young Storytellers Foundation since 2005. Tracy is a graduate of the Peter Stark Producing Program at USC and received her Bachelor of Arts from Emory University.
Mark Peters, Partner at IBB Consulting Group, LLC, is a seasoned media executive leading new media product development and implementation. Mark has extensive background in solution architecture and deployment oversight of cutting edge digital OTT products, digital backend services, large scale video networks, server-side advertising, and digital distribution. As an expert in video, Mark has been the frontrunner in a number of cutting edge initiatives across the new media landscape including digital video on-demand publishing, OTT experience programming, digital linear playout and stream stitching, IP contribution networks, IP broadcast operations, and digital operations. Mark has designed cutting edge facilities to support new media, and has published articles on topics such as all-IP operations and what "watch apps" should do next. Mark holds an M.Eng in Mechanical Engineering from the University of Manchester in the United Kingdom.
Tuesday, October 18th, 2016
2:30 PM - 3:30 PM
Track III: Haas Conference Center - Room 171
Content, Social Media and Monetization: Data-Driven Trends in Marketing & Audience Building
Gwen Miller, Director of Data Analytics, Kin Community
Brian Malone, Chief Data Science Officer, Media General
Kirstin Benson, Editorial Director, INSTANT, Time, Inc.
Tracy Aftergood, Vice President, Development, Canvas Media Studios
Mark Kapczynski, President, Storymill
Alexa Tonner, Senior Vice President, Collectively, Inc.
Mark Peters, Partner, IBB Consulting Group, Moderator
Alexa Tonner, Co-Founder/Senior Vice President, Collectively Inc.: Alexa is known as whip-smart, well traveled (12+ countries and counting), and athletic (the consummate Southern Californian loves to surf). She's also ambitious and gutsy, the only way to describe a woman who at 29 co-owns a successful 3 year-old agency that boasts GMC, Zappos and GAP as a small fraction of their ever-growing client roster.