The Digital Hollywood Experience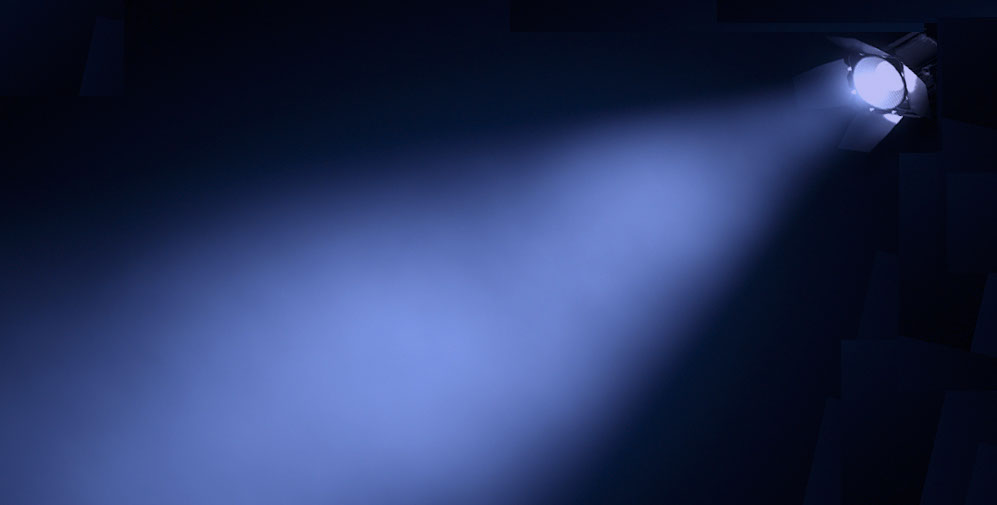 The Digital Hollywood Experience
across digital and physical platforms. Prior to Tactic, Peter worked as a founder of Float Hybrid, on creative technology executions around the visual UI development of Project Natal, Kinect for Windows, along with other real time experiential technologies and applications for console, desktop and mobile. A graduate of The Columbia School of Architecture, Peter also has credits on over 30 feature films, including The Matrix Trilogy, League of Extraordinary Gentlemen, and Happy Feet.
Ana Serrano is the Chief Digital Officer of the CFC and Founder of CFC Media Lab, the world-renowned and award-winning institute for interactive storytelling created in 1997. Serrano is driving the digital transformation of the CFC into a unique blend of talent, product and company accelerator and creative production house. She continually evolves the CFC's programs as digital media demand new approaches – from the early exploration of web-based storytelling to today's world of audience-driven multiplatform entertainment. Most recently, she launched Canada's first digital entertainment accelerator IDEABOOST. Serrano has directed the development of over 130 digital media projects, mentored over 50 start-ups, and produced some of Canada's seminal works in interactive media, including new projects in virtual reality and Body/Mind/Change, starring David Cronenberg, an interactive narrative experience that generates a physical 3D printed object.
Michael Conelly is the President & Creative Director of Blackthorn Media: A former Digital FX Supervisor, his characters have grossed over two billion dollars at the world-wide box office. Michael's last film was nominated for a VFX Oscar. A prolific author, designer, and inventor and the creator of the VR sensation The Abbot's Book. The future of The Abbot's Book is now very exciting for Award-winning VFX artist Michael Connelly and his team at Blackthorn Media. The Abbot's Book was selected as a participant at the New Frontier program at the 2016 Sundance Film Festival. The original VR offering hints at a massive gothic fantasy to come, with episodes planned from 2016-2019. The serial tells the tale of four generations of an Italian noble family, cursed by the corrupting power of an ancient book unearthed from the catacombs beneath their estate. Rich with traditional gothic-inspired mythology, the story follows a scion of this cursed family attempting to shield his heirs from inevitable darkness. British stage actor and multi-talented Hollywood thespian, JB Blanc voices multiple roles As VR will be finding its legs as a mass market medium is confident that they are on the ground floor of the next phenomena in Film. Fantastic image quality will be possible in fully head-mounted displays, with no wires running everywhere. The image quality will improve dramatically - we'll see light field technology which brings organic depth of field to the VR experience - we'll see a melding of Augmented Reality and Virtual Reality - we'll see some wonderful examples of VR as a sustained entertainment experience, adopted by the mass market. We hope to be leading that charge with The Abbot's Book. Michael Connelly wrote the original story of the Abbot's Book back in 1989 and have been working on it here and there ever since. He's designed the world, and expanded the concepts into an episodic format and written the treatment for that expansion, and he's overseeing every aspect of the project's development. He ordered the original development kit from Oculus when it first shipped back in 2013 and he has working with the technology ever since. When he founded Blackthorn back in 2013 it was immediately clear that VR was going to play a huge role in the company's future. Connelly is also largely responsible for the look of the finished product, lighting the environments, and making sure the game engine runs smoothly while displaying the highest quality imagery that the filmmakers can put into it. Prior to founding Blackthorn, Connelly was the Digital Effects Supervisor for the movie Snow White and the Huntsman, where his work garnered an Oscar nomination.
Jonathan Pearson, Director, UNIT9: Jonathan is an exciting groundbreaking director who began his career experimenting with music videos and shorts as soon as he left film school. His early work has been screened across the world in various capacities including the Cannes Film Festival. Moving into commercials, Jonathan went on to win Best New Director at the Midsummers and has featured in the Cannes Young Directors showcase. In 2013 Jonathan took the television world by storm when he co-created and directed channel 4's BAFTA winning 4 part drama RUN . Based on a self funded pilot he shot, the show was a critically acclaimed success and Jonathan is now in development on a HBO series and about to direct his first feature film with Film4. In 2015 Jonathan was recognised for his innovative work for The Pilion Trust campaign "Fuck The Poor". The spot has been featured across major media platforms and picked up 5 Cannes Lions, 2 Clios and 3 One Show Pencils amongst many others. This year Jonathan has completed VR projects for Lexus/ABC Studios and Samsung, the former being a first-of-kind studio scripted film. Most recently Jonathan has just completed a promo film for one of Netflix's most popular shows, Daredevil.
Nick DeMartino is a Los Angeles-based media and technology expert who advises companies on strategy, content distribution, strategic partnerships and marketing. He works with start-ups like collaborative storytelling platform Theatrics.com and wearable tech platform innovator Mind Pirate. He is Chairman of the Advisory Board and Senior Advisor for Toronto-based digital media accelerator ideaBOOST and mentor at New York-based Dogfish Accelerator. DeMartino is widely published on industry websites, including IndieWire, Tribeca's Future of Film, The Wrap, Huffington Post, MIPCOM and his own blog at www.nickdemartino.net. Follow him on Twitter @nickdemartino. Previously, DeMartino was the Senior Vice President for Media and Technology at the American Film Institute, where he created innovative programs like the AFI Digital Content Lab, which incubated more than 90 multiplatform applications with the biggest names in media. He was named #3 on the PGA/Hollywood Reporter's list of Digital 50 and twice named among the most influential in broadband by the LA Business Journal.
Thursday, May 5th, 2016
The Immersive Breakfast Roundtable
Immersion – AR – VR – Holography – Taking it to the Next Level
9:00 AM - 10:00 AM - Haas Conf. Ctr. - Rm. 172 & 173, Live Webcast
The VR Narrative: Immersive Theater and Language of VR: Story Architects and Experience Designers
Michael Conelly, founder, Blackthorn Media
Andy Cochrane, ‎‎Interactive and New Media Director, Special Projects Lead, Mirada
Peter Oberdorfer, ‎President, Tactic
Ana Serrano, Chief Digital Officer, Canadian Film Centre
Jonathan Pearson, Director, UNIT9
Nick DeMartino, Chair, IDEABOOST Accelerator, Moderator
PETER OBERDORFER, President at Tactic: Peter is a 20 year veteran in digital entertainment and CGI, having co-founded several well regarded digital post-production firms including the interactive/UX firm Float Hybrid Entertainment, the Academy Award and Emmy Award-winning visual effects studio Giant Killer Robots, as well as Hollywood's original previsualization firm, Pixel Liberation Front. With Tactic, Peter has joined forces with a team of engineers and artists, combining his past experience in feature visual effects with a studio focus on interactive visualizations, real time experiences in AR and VR, and storytelling