The Digital Hollywood Experience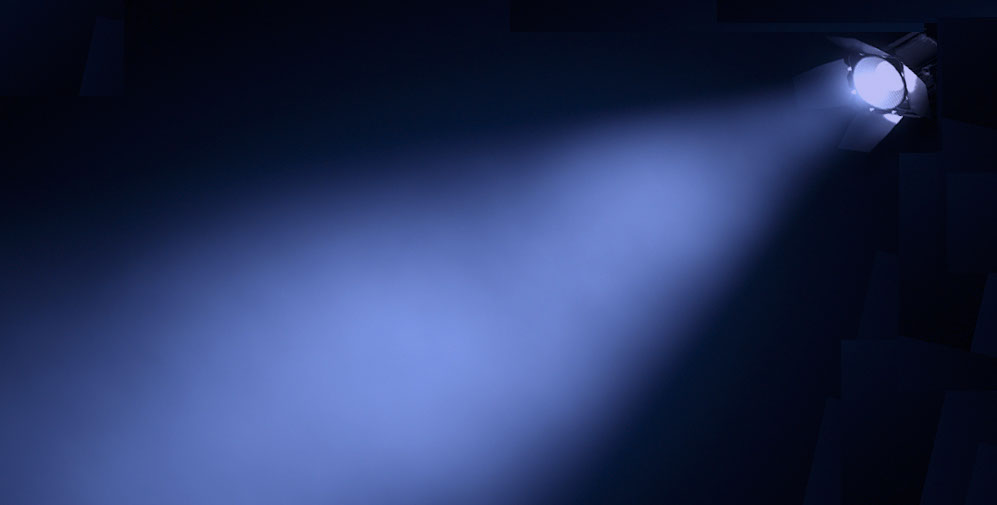 The Digital Hollywood Experience
programming duties for FOTV on KILM-TV. In 2013 the channel launched on UK's Sky Channel 237 and EuroSat channel 410; then onto on Dish Network and Charter Cable in 2015. She was recently named Chief Content Officer for FilmOn and the Anakando Media Group includes Hologram USA, Cinema Now and other digital media entities.
Randa Minkarah is a dynamic and strategic executive with a career spanning over 15 years of driving transformation within the advertising and media industry. With an extensive background in sales, management, business and product development, Ms. Minkarah has successfully led strategic planning, budgeting, operations, developing new revenue streams and executing upon multiplatform initiatives for both traditional and digital media properties. Ms. Minkarah is currently COO at Transform, a Seattle area startup that uses big data and predictive analytics to ignite customer growth. Transform's SaaS quantitative marketing platform, the GENOME, uniquely applies data science to optimize the yields and improve the predictability of marketing and advertising channels. Ms. Minkarah is responsible for Transform's client operations, sales, finance, corporate development, and back office. Prior to Transform, Ms. Minkarah served as Senior Vice President of Revenue and Business Development for Fisher Communications (FSCI), Inc., a Fortune 1000 company until its sale in 2013. She had corporate responsibility for revenues at Fisher television, radio and Internet properties and was responsible for developing and implementing its digital strategy including launching mobile applications and mobile viewing apps. In this role, she successfully identified and launched initiatives that dramatically grew revenues, increased shareholder value, and consistently exceeded market share forecasts. Ms. Minkarah is very active in the digital advertising and media industry as a speaker at conferences, advisor to multiple media/technology companies, and as an investor in emerging companies.
Yahav Isak, EVP, Client Operations, Manifest: As EVP of Client Operations, Yahav leads Manifest's Project Management, Delivery, and Resource Management teams. Prior to Manifest, Yahav held the role of SVP of Operations at Publicis Life Brands Medicus, where he ran client operations and oversaw production and digital capabilities. Yahav has also held leadership positions at MRM Worldwide, JWT, and TBWA\Tequila, where he built and led production and technology capabilities across the organizations.
Frank Chindamo, President and Chief Creative Officer, Fun Little Movies: Frank Chindamo is the President and Chief Creative Officer of Fun Little Movies. "FLM" specializes in producing original, live-action comedy films for its mobile channels of entertainment on Sprint-Nextel, Microsoft, Smart Video phones, in the US and many other countries around the world. They're known as "Fun Funny Phone Films." Fun Little Movies has been the subject of cover stories in Forbes Magazine and the L.A. Times, and stories in Variety, Hollywood Reporter, CBS Radio, Wired Magazine, CBS TV's Inside Edition, The Chicago Tribune, and several other outlets. Frank Chindamo holds the world's record for most short films made independently. His films have appeared on HBO, Showtime, CBS, PBS, A&E, Playboy, MTV and Comedy Central, etc. They've won 20 awards including The American Cine Golden Eagle, The American International Film Festival and a Finalist's Place for Best Short at the Cannes Film Festival. Frank is also an Adjunct Professor at the University of Southern California. At USC, Frank teaches short screenplay writing. He also created the Student Script Database, the tool which will allow directors and writers to pool their talent and is intended to bring the best-written scripts at USC to the screen. As Executive Director of the Staged Screenplay Reading Series at the Lee Strasberg Theater, and as the Director of the Professional Screenwriting Workshops at SONY Studios, Chindamo developed fourteen feature films which have been produced for the screen. Frank also taught at the Gotham Writer's Workshop and City University of New York. Frank was also a Vice President of Development at two production companies in LA and has worked as a script consultant on numerous projects. Frank Chindamo received his Film B.F.A. from N.Y.U. and his Screenwriting M.F.A. from Columbia University.
Thomas K. Arnold is one of the leading home entertainment journalists in the country. He is publisher and editorial director of Home Media Magazine, the home entertainment industry's only trade publication. He also contributes home entertainment analysis news features and weekly home entertainment sales and rental updates to Variety. He has talked about home entertainment issues on CNN's "Showbiz Tonight" and "Entertainment Tonight," and was a frequent guest on the G4 network's "Attack of the Show." Arnold is a frequent speaker, moderator and keynoter at entertainment and technology industry conferences, summits and other events, including the Consumer Electronics Show (CES), Digital Hollywood, and the EMA's Digital Pipeline. He has been quoted in numerous publications, from Advertising Age and Billboard to USA Today and the New York Post.
James M. Burger, Partner, Thompson Coburn LLP: Jim is a member of the Thompson Coburn Lobbying & Policy and Intellectual Property Groups. He has worked extensively on legal and policy issues arising from the intersection of digital technology, intellectual property protection, communications, and government regulation. Jim has represented the Computer Industry Group and other information technology entities in efforts to secure copy protection rules for DVDs, Blu-ray discs and digital music downloads. He has also represented technology clients before the Administration, Congress, and the FCC in regard to the Digital TV Transition, the Broadcast Flag, and international agreements affecting U.S. intellectual property law. His efforts in the copyright law arena include his work leading negotiations to exclude the computer industry from the Audio Home Recording Act, to avoid passage of the Digital Video Recording Act, and prevent passage of analog hole legislation. In addition, Jim has worked with the semiconductor industry in its efforts to prevent the importation of dangerous counterfeit semiconductors. Jim served seven years as an adjunct professor at the University of Virginia Law School, where he taught Advanced Administrative Law.
Thursday, May 5th, 2016
10:45 AM - Noon
Track I: Guerin B, in Herscher Hall
Indie TV – OTT and Streaming - The Gateway to the New Hollywood of Content to Phones, Tablets, TV and PC
Kim Hurwitz, Chief Content Officer, FilmOn.TV
Yahav Isak, EVP, Client Operations, Manifest
Chris Wagner, Executive Vice President and Co-Founder, NeuLion
Randa Minkarah, Chief Operating Officer, Transform (formerly OneAccord Digital)
Thomas K. Arnold, publisher and editorial director, Home Media Magazine
Frank Chindamo, President & Chief Creative Officer, Fun Little Movies
James M. Burger, Partner, Thompson Coburn LLP, Moderator
Kim Hurwitz, Chief Content Officer, FilmOn.TV: For a decade, Kim Hurwitz led the TCI/Adelphia sales and marketing teams in Cable, Broadband, & VOD in the greater L.A. area, co-founding the SoCal PPV Cable Group, where she served as President for two years. In 2001, she became Director of Marketing at DIRECTV, responsible for a $500M P&L, returning in 2009. Between DIRECTV stints, Ms. Hurwitz was the National Affiliate Relations Director for The Tube Music Network managing 90 TV stations and cable retransmission for the ground-breaking multicast channel. In 2010, Kim was hired as SVP, Programming for FilmOn.TV, a global IPTV platform where she has acquired more than 800 IPTV linear, VOD and podcast channels. In 2012 she added