The Digital Hollywood Experience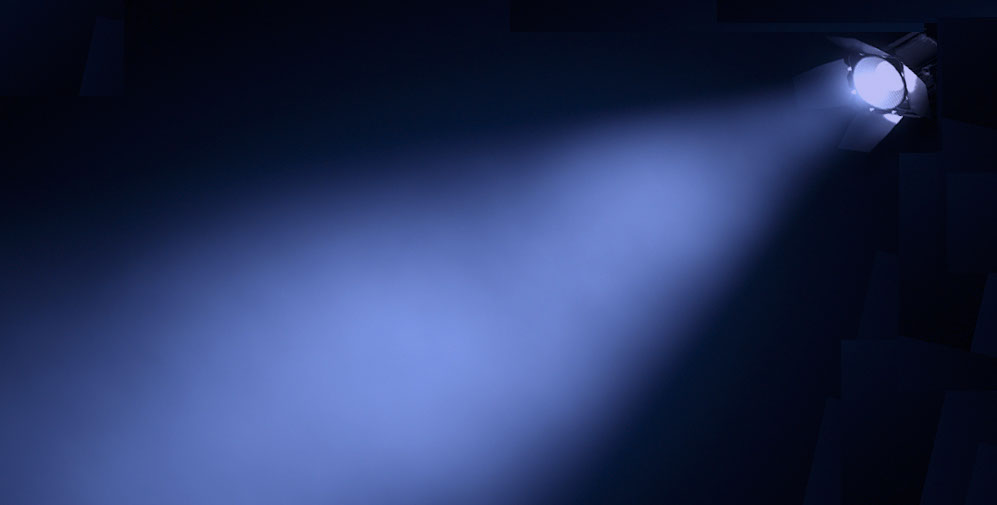 The Digital Hollywood Experience
Bob Rafei, CEO, Big Red Button Entertainment, Inc.: Bob started his game development career in 1994 on SNES and Genesis titles. He was Naughty Dog's first employee as Art and Animation Director for the Crash Bandicoot series, Jak & Daxter series, and co-art director on Uncharted: Drake's Fortune. He has served as advisory board member to Game Developers Conference ('02-'11), Game Developer Choice Awards, One Big Game, and continues to lead The Academy of Interactive Arts & Sciences' Best Art Direction & Animation panels. Bob has guest lectured at the Game Developers Conference, USC School of Cinema & Gnomon School of VFX, and guest written for Animation Magazine and Animation World Network. Some of his non-gaming credits include album cover illustration for A&M Records, and inclusion in Society of Illustrators annual #35. He is a '91 BFA graduate in Illustration from Parson's School of Design, NYC. Bob founded BRB in 2009 with Jeff Lander with the mission to develop unique narrative focused Character Action titles. For the past year Bob has been taking that experience and goals into VR.
Guy Bendov is a co-founder and the CEO of SideKick VR, the leading cross-platform mobile VR game publisher. Dedicated to bringing widely accessible entertainment to mobile VR, SideKick fuels the market with a quality portfolio of successful brands and games adapted for all current mobile VR platforms. In partnership with market leaders such as Samsung, Oculus, Google and Merge, Side-Kick brings fun, immersive experiences to mobile VR headsets. SideKick was founded by veteran games industry entrepreneurs in 2010 and works with gaming companies such as Disney, Square Enix and Rovio as well as tech leaders such as PrimeSense, Intel and Google to deliver cutting-edge games. Guy is an interactive entertainment serial entrepreneur with over 20 years of experience. Prior to SideKick, Guy founded Double Fusion, a leader in the in-game advertising space, Cellular Magic and Click! Online, a casual games studio. In 2007, Guy founded GameIS, the Israeli games association.
Dr. David Levitt is the co-founder and CEO of Pantomime Corporation, creator of the Pantomime™ Platform for interactive virtual reality using any mobile or consumer device -- headset optional. Pantomime Corporation, founded in April 2014, quickly won the Launch Silicon Valley Tech Challenge World Cup in the Digital Media / Mobile category. The company's first patent for using mobile devices to reach realistically into virtual reality worlds has granted. Levitt was previously the founder and CEO of Hip Software and ConnectedMedia. ConnectedMedia's ConnectedTV app, one of the first "touch" apps designed to tap and stroke with your fingers, turned a Palm PDA into a web powered, personalized TV guide and remote control. Dr. Levitt has been a research scientist and software developer at the MIT Media Lab, Atari, Viacom, Interval Research, and virtual reality inventor VPL Research. Dr. Levitt has developed "kits" that let non-programmers create software by connecting on-screen parts, and artificial intelligence software that creates musical arrangements. He received doctoral and master's degrees from MIT, and his B.S. from Yale.
David Baszucki is the founder, co-creator, and CEO of ROBLOX. A pioneer in pushing the boundaries of the imagination, David has helped champion millions of young and up-and-coming developers in the video game industry via the ROBLOX platform. Working with some of the most talented minds in the business, his vision has given birth to a new genre of entertainment that seamlessly blends together learning, communication, and the latest technology advancements, such as virtual reality, into a cutting-edge platform that allows people of all ages to create fun, imaginative experiences for the entire world to enjoy. David graduated from Stanford University as a General Motors Scholar in Electrical Engineering. He currently resides in Redwood City, California with his wife, Jan Ellison, and three children.
Michael Zyda is the Founding Director of the USC GamePipe Laboratory, and a Professor of Engineering Practice in the USC Department of Computer Science. At USC, he founded the USC Games joint Advanced Games course and took that program from no program to the #1 Games program in the world in five years. His alums have shipped games played by over 790M players. From Fall 2000 to Fall 2004, he was the Founding Director of the MOVES Institute located at the Naval Postgraduate School, Monterey and a Professor in the Department of Computer Science at NPS. From 1986 until the formation of the MOVES Institute, he was the Director of the NPSNET Research Group. Professor Zyda's research interests include computer graphics, large-scale, networked 3D virtual environments and games, agent-based simulation, modeling human and organizational behavior, interactive computer-generated story, computer-generated characters, video production, entertainment/defense collaboration, modeling and simulation, and serious and entertainment games. He is a pioneer in the following fields - computer graphics, networked virtual environments, modeling and simulation, and serious and entertainment games. He holds a lifetime appointment as a National Associate of the National Academies, an appointment made by the Council of the National Academy of Sciences in November 2003, awarded in recognition of "extraordinary service" to the National Academies. He is a member of the Academy of Interactive Arts & Sciences. He served as the principal investigator and development director of the America's Army PC game funded by the Assistant Secretary of the Army for Manpower and Reserve Affairs. He took America's Army from conception to three million plus registered players and hence, transformed Army recruiting. The creation of the America's Army game founded the serious games field. He co-holds several patents, including two patents that form the basis for the 9-axis sensor in the Nintendo Wii U.
Thursday, May 5th, 2016
1:00 PM - 2:00 PM
Session II: Haas Room 171
Mobile/Social AR and VR – Social Media Meets VR-AR-360 Video – The Coming Global Interface
Leland Hedges, Vice President, Product and Marketing, Virtually Live
Guy Bendov, CEO, Sidekick Games
Michael Zyda, Director, USC GamePipe Laboratory
Dr. David Levitt, co-founder and CEO, Pantomime Corporation
Bob Rafei, CEO, Big Red Button Entertainment
David Baszucki, CEO, ROBLOX
Clifton Dawson, Founder & President, Greenlight VR , Moderator
Leland Hedges, Vice President, Product and Marketing, Virtually Live: Leland is a digital media professional who is passionate about Virtual Reality. Leland worked for seven years in Marketing and Strategy roles at PlayStation where his insight work was critical for the successful PlayStation 4 product launch in 2013. Afterwards, Leland focused on preparing PlayStation for their VR launch strategy. Leland attended the UC Berkeley Haas School of Business with a concentration in the Management of Technology.