The Digital Hollywood Experience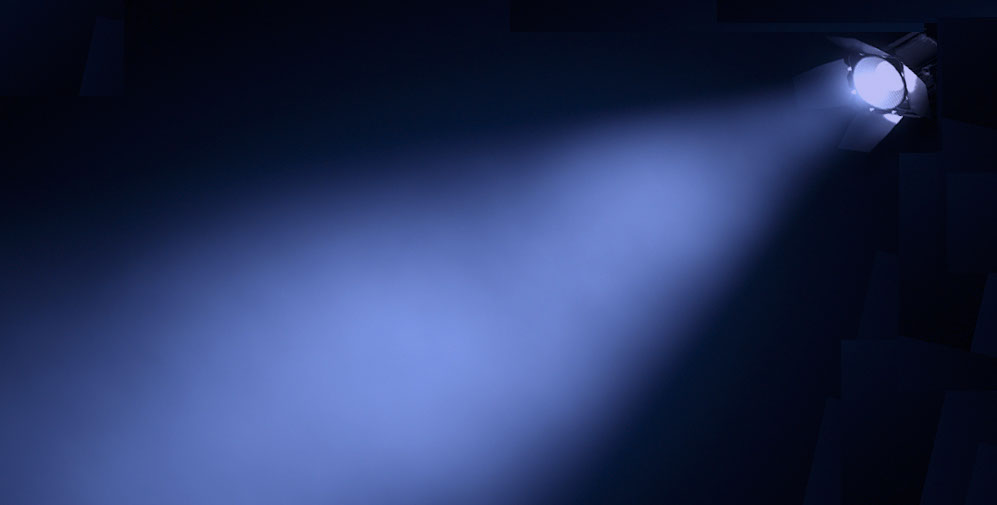 The Digital Hollywood Experience
technology companies, as well as emerging start-ups. Prior to joining Conviva in 2008, Mr. Zubchevich was Vice President of Business Development at Riverbed Technology, where he was instrumental in developing the industry leader's go-to-market strategy and key partner relationships as the company went public. Previously, as Director of Operations at Cisco, he was responsible for storage-switching and optical solutions for both the Sales and Worldwide Channels groups, and led the launch of Cisco's MDS storage networking technology effort, which garnered revenues of $244 million in two years. Prior to Cisco, Mr. Zubchevich was a Regional Vice President with McDATA, where he was a member of the core team that designed and implemented the company's sales and channel coverage model. Earlier in his career, Mr. Zubchevich held sales management roles in the open systems divisions of Digital Equipment Corporation and StorageTek. Mr. Zubchevich holds a Bachelor's degree in Economics from San Diego State University.
Nick Colsey, Vice President, Television Division, Sony Corporation: A veteran of Sony Electronics for 20 years, Mr. Colsey is an integral member of the team responsible for Sony's successful BRAVIA Internet Video platform and other network service initiatives. In this capacity, he works with multiple Sony product categories to bring the connected experience to consumers worldwide.
Dan Sweeney is currently Vice President, Sales and Marketing, Nevelex Corp, a digital video and IoT embedded systems Software Engineering Services Company. Dan is responsible for business development reaching into the Cable MSO, studio, networks, OTT, consumer electronics, and broadcast industries. Nevelex long time key customers include AT&T's DirecTV division among others. Previously, Dan was Western Division Vice President for the Allant Group, an advertising data integration analytics company focused in media (sold to Axciom). Allant customers included Comcast, NBCU, Charter, and Suddenlink. Dan was also Vice President, Sales and Marketing, Solekai, working for customers including Ultraviolet, Time Warner, DirecTV and TiVo. Dan's career also included stints as sales and marketing chief for meta data and entitlement software company Cauldron Solutions (now Blinkx), and ITV multiplayer gaming company Buzztime. A telecommunications veteran, Dan also held senior level positions at Gemstar-TV Guide International (now Rovi), Cooke Cablevision and Showtime Networks, Inc. Dan is currently the Co-Chair, Digital Media Group for CommNexus in San Diego. During his career in the digital video industry he has held several committee and chair positions within CTAM, NATPE and the ITA.
Jim Monroe, General Manager BTV Didja, Inc.: Jim Monroe has spent the last 25 years driving innovations in television technology, programming, audience research, operations and marketing. Before joining Didja as general manager of broadcast TV in 2016, Jim co-founded and served as senior vice president of programming for streaming video provider Net2TV, overseeing product development, programming and production of ad-supported, online TV shows for major media partners including Time, Popular Science, Better Homes and Gardens, Cycle World, and others. Earlier Monroe was with NBC where he led programming and marketing for the network's owned stations in Los Angeles, San Francisco, Dallas and San Diego. Earlier in his NBC career, he developed a regional marketing creative strategy to increase ratings of prime time programming. Monroe developed the programming strategy and technical infrastructure for "NBC Everywhere," the company's digital out-of-home programming and advertising business. At TiVo, Monroe started the company's research business and led the development of original programming and interactive TV advertising products and developed the DVR industry's first interactive TV program, "TiVo Takes."
Mark Donnigan, Vice President Sales & Strategy, Beamr: Mark Donnigan is a leader in the digital entertainment and distribution arenas, driving industry transformation and disruption in the areas of streaming delivery technologies, Internet of Things, and consumer service business models. Mark's experience includes key executive roles with TVOD pioneer VUDU, media server leader Kaleidescape, and MOD Systems, the digital kiosk innovator backed by Toshiba and NCR. As a member of the executive team at Beamr, a venture backed start-up by Google Chairman Eric Schmidt and other leading VC's, Mark is driving development of a new industry category called media optimization, which enables high quality video and photos to be delivered in the smallest files sizes possible. With a formal education in computer science and music composition, Mark's passion for business, technology, movies and music drives him to build next generation technology, digital entertainment and product companies. Recognized as an industry and ecosystem authority, you will appreciate Mark's insights and perspective on the current and future state of OTT, digital content distribution business models, and associated opportunities.
Thursday, May 5th, 2016
12:30 PM - 1:45 PM
Track I: Guerin B, in Herscher Hall
Ultimate TV: The OTT, Cross Platform, Multiscreen Experience - Navigated by Set-top, Mobile Device or Console
Nick Colsey, Vice President, Television Division, Sony Corporation
Samir Ahmed, CTO, M-GO
Keith Zubchevich, Chief Strategy Officer, Conviva
Dan Sweeney, VP, Sales & Marketing, Nevelex Corp.
Jim Monroe, General Manager, BTV, Didja, Inc.
Mark Donnigan, Vice President, Sales & Strategy, Beamr, Moderator
Keith Zubchevich, Chief Strategy Officer, Conviva: As Chief Strategy Officer, Mr. Zubchevich is responsible for Product, Marketing, Corporate Development and Partnerships/Alliances, shaping the company's product and marketing vision and strategies, as well as pursuing partnership opportunities within the video ecosystem and beyond. With a proven track record of driving company success, he brings a wealth of leadership expertise and functional capabilities to the role. He has held a range of executive positions, from Sales and Marketing to Corporate and Business Development, across a variety of industry-leading