The Digital Hollywood Experience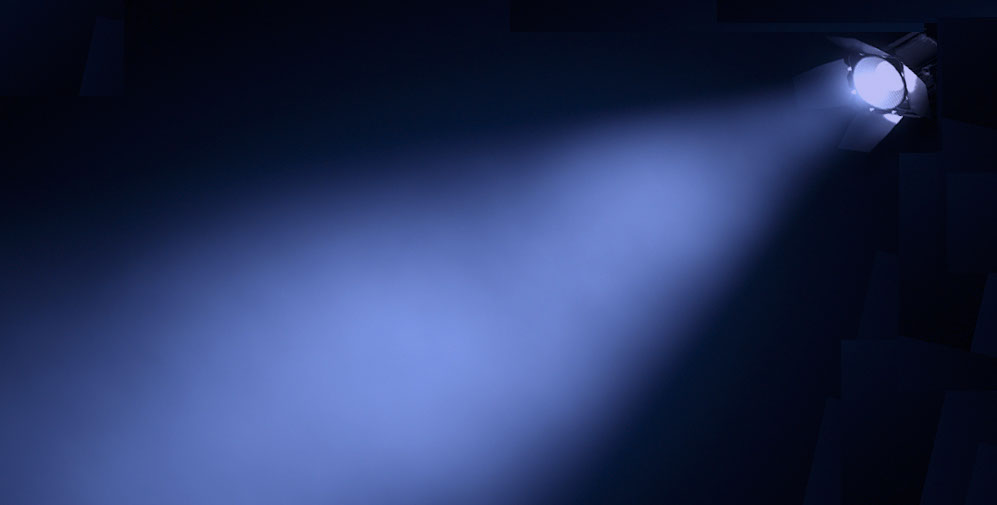 The Digital Hollywood Experience
Previously, DeMartino was the Senior Vice President for Media and Technology at the American Film Institute, where he created innovative programs like the AFI Digital Content Lab, which incubated more than 90 multiplatform applications with the biggest names in media. He was named #3 on the PGA/Hollywood Reporter's list of Digital 50 and twice named among the most influential in broadband by the LA Business Journal.
Jenni Ogden, President & Executive Producer - Eye Q Productions, LLC: An award-winning creative producer with over a decade of experience in production, and nearly 20 years in entertainment. Jenni is a Board Member & Secretary of the Producers Guild of America (PGA) New Media Council, active member Women In Film (WIF) and Themed Entertainment Association (TEA).
Her recent work includes immersive visual design, animation & projection mapping for live theatre for "Twice Charmed" aboard the Disney Magic, "The Golden Mickey's" aboard the Disney Wonder, and Disney "Dreams" aboard the Disney Magic and projection design & animation for Disney's "Aladdin – A Musical Spectacular" winner of Live Design's 2013 Excellence award for theater, Universal's "Uni 360" featuring large scale projection mapping as well as full dome experiences for Constantine at Comicon 2014 and the Battiest Brothers "The Storm" for 'In The Round' at Art Basel in Miami. She is currently producing & developing shows for 360 immersive theatre & experiences, an Immersive cinema/live theatre experience, and exploring narrative & cinematic VR. Jenni's passion is for producing work that is relevant as well as entertaining; cultural storytelling, diversity, socio-ethical issues, and new & emerging technologies.
Monika Bielskyte, founder, AFE Media: Creative director & strategist in the intersection of culture & technology. Focus on AR/VR & new media. Visual futurism & world design. Connector, public speaker. Currently developing AFE - show & digital platform focused on innovation, as well as marketplace for future products - allfutureeverything.com Past work/clients include: ACURA, ALEX MCDOWELL / 5D INSTITUTE, ASTON MARTIN, CERN, CISCO, INTEL, HANSON ROBOTICS, LANVIN, MJZ, NIKE, RESET CONTENT, RICK OWENS, RIDLEY SCOTT ASSOCIATES, RUPERT SANDERS, SAMSUNG. Background in photography & branding. 2008-2013 co-founder & editor-in-chief of an international arts, design & luxury publication SOME/THINGS, available in 30 countries.
Evette Vargas, CEO, Storyteller, DIGITAL • REIGN PRODUCTIONS: Evette Vargas is emblematic of Hollywood's new breed of multiplatform storytelling talent. Named by the New York Times as an "Artist to Watch," Vargas is an award-winning writer, director, producer, multiplatform and Virtual Reality creator. Vargas' work includes series for Amazon, MTV, Bravo, DirectTV; as well as writing, apps, games and branded entertainment for FAST & FURIOUS, LORD OF THE RINGS trilogy and Madonna. Vargas executive produced, wrote and directed her digital series DARK PROPHET, starring Henry Rollins. The series was nominated for two Emmys, premiered at Sundance and is available on Amazon Prime. The Virtual Reality series will premiere on the Sony PlayStation VR and on LeVR in China. Vargas recently sold her one-hour series, MUSES, to TNT/Super Deluxe and is developing a show for El Rey network. Vargas is writing and producing four VR projects, three of which are based on her original IPs. Vargas is a member of the Writers Guild of America, the Academy of Television Arts and Sciences, the Producers Guild of America and the Alliance of Women Directors. Vargas earned her BFA in Directing and Film/TV Production from NYU's Tisch School of the Arts and her MFA from UCLA for Screenwriting with a concentration in Television Showrunning. Vargas was born in the Bronx and learned to tell stories at the dinner table with her family where the imagination ruled.
Nick Bicanic, founder, RVLVR: Nick Bicanic is a filmmaker and a technologist who mixes left brain and rightbrain stuff on an ongoing basis. Charming if desired – rude and cutting if required – Nick is equally at home on an MMA fighting mat, a unix command prompt, a mast-high crushing north swell, behind the controls of a helicopter, convincing a board about strategic changes of direction, field-stripping a SIG 552 Commando blind-folded or inventing new paradigms in mobile phone user interface design. He wrote, directed and produced the 4 time LEO award winning documentary "Shadow Company" - a unique insight into the secret world of modern day soldiers for hire. It was critically acclaimed and resulted in multiple media appearances including ABC, NBC, CBS, Al-Jazeera, Fox news and a testimony in front of US Congress as a subject matter expert on the usage of mercenaries in modern warfare. More recently - he produced "The War Against Boko Haram" for VICE News and published his first book - "Executive Outcomes" - a graphic novel based on his script of the same name. He is also a serial entrepreneur and is considered one of the best Mobile Product visionaries in Silicon Valley. He has raised money from Silicon Valley luminaries including Google Ventures and has spent the last 4 years running multiple teams developing consumer mobile apps on all mobile phone platforms. Nick is currently a founder at RVLVR, a unique new VR/AR storytelling company.
Thursday, October 20th, 2016
The Immersive Breakfast Roundtable
9:00 AM - 10:00 AM - Haas Conf. Ctr. - Rm. 172 & 173, Live Webcast
The VR Narrative: Immersive Theater and Language of VR: Story Architects and Experience Designers
Nick Bicanic, founder, RVLVR
Jenni Ogden, President & Executive Producer, Eye Q Productions, LLC
Monika Bielskyte, founder, AFE Media
Evette Vargas, CEO, Storyteller, DIGITAL • REIGN PRODUCTIONS
Nick DeMartino, Chair, IDEABOOST Accelerator, Moderator
Speakers to be announced
Nick DeMartino is a Los Angeles-based media and technology expert who advises companies on strategy, content distribution, strategic partnerships and marketing. He works with start-ups like collaborative storytelling platform Theatrics.com and wearable tech platform innovator Mind Pirate. He is Chairman of the Advisory Board and Senior Advisor for Toronto-based digital media accelerator ideaBOOST and mentor at New York-based Dogfish Accelerator. DeMartino is widely published on industry websites, including IndieWire, Tribeca's Future of Film, The Wrap, Huffington Post, MIPCOM and his own blog at www.nickdemartino.net. Follow him on Twitter @nickdemartino.