The Digital Hollywood Experience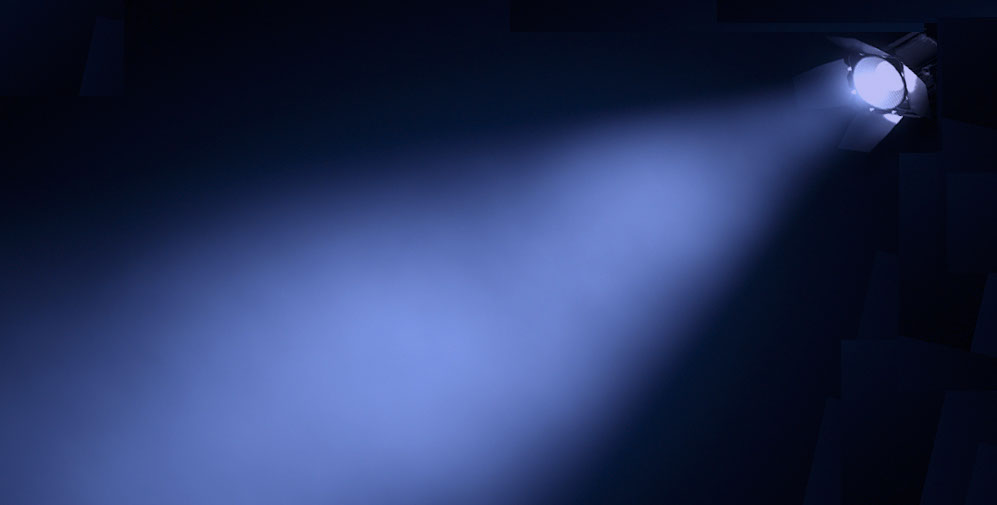 The Digital Hollywood Experience
Shira Lazar is the Co-Founder/CEO and Host of the Emmy Nominated live interactive daily show and millenial media brand, What's Trending. As a West Coast contributor for HLN's "The Daily Share", Lazar covered all things social media and digital trends for the network. Prior to launching What's Trending, Shira launched the talk show of YouTube, Partner's Project, interviewing the biggest YouTube stars. As the leading broadcaster and interviewer in the digital space, Shira has been the face of the biggest live-streams on the web from awards show to red carpet premieres including, The Oscars, The Grammys, Tony Awards among many others. Lazar is a Webby Awards Honoree, Streamy Awards and IAWTV Winner For Best Web Series Live Host. She has also been named one of Fast Company's Most Influential Women in Technology, Huffington Post's "Women in Tech to follow on Twitter", honored on the Variety Women of Impact list and Cynopsis Top Women In Digital. A digital trailblazer, she speaks at conferences around the world, is a regular contributor on The Huffington Post, Inc. and Entrepreneur and appears frequently on networks like Bloomberg TV, CNN and Fox News Channel discussing Internet culture and digital trends.
Lori H. Schwartz, Technology Catalyst, Content Strategist and Media Advisor: Lori works with top creative and strategic executives of multiple brands, agencies and content companies to ensure understanding of new and evolving technology as well as emerging business models. Sitting at the center of Hollywood, Madison Avenue and Silicon Valley, Lori translates opportunities across all borders. With a focus on the habits of the consumer and the evolving marketer's goals, Lori provides the latest solution recommendations for this ever changing media landscape. Previously, Lori was Chief Technology Catalyst for McCann Worldgroup, North America where she was responsible for driving technology innovation at one of the world's largest marketing communications companies, with a focus on igniting IP creation for marketers and their brands. Lori was also one of the key principals to launch the highly regarded Interpublic Media Lab (http://www.ipglab.com/). As Senior Vice President and director of the IPG Lab since 2006, Lori oversaw the group's strategy, helping to keep clients and agencies ahead of the digital curve, driving innovation in the dramatically changing media landscape. She piloted brand interaction opportunities on behalf of Interpublic, as well as facilitated emerging media upfronts and exclusive deals for Interpublic agencies and clients, including Microsoft, Intel, General Motors, Nestlé and Sony. Lori is a managing partner of StoryTech, a strategic consulting and packaging firm dedicated to informed collaboration between storytellers, including brands, and technology companies resulting in profitable business and content ventures. The company defined and sits at the center of the emerging content ecosystem providing production, distribution and engagement strategies. Los Angeles Based, Lori is a frequent speaker at major industry events as an expert on the evolving nature of storytelling and new business models for the future of television. She has been profiled as one of the "30 Executives Shaping the Evolution of Media and Technology" by Variety and "100 People to Have Lunch with" by MediaPost Publications. An active spokesperson, Lori has recently launched Digital Hollywood's new 'Women's Entertainment and Technology Mentor Program' in an effort to facilitate career opportunities for young women in the industry and is a recipient of the Lucy Hood Digerati Award for her contributions to the Interactive Media Peer Group and the Television Academy.
Dea Lawrence is the CMO of Variety responsible for driving Variety's global branding and communications strategy. She is also leading the creation of the ad sales programs, and the video and social strategy. She is a highly experienced, solution based, sales and marketing leader who knows how to monetize companies, from start-ups to traditional corporations. Her advertising expertise is vast including creating and leading publisher direct and programmatic strategies, positioning media and creative ad tech platforms to Fortune 500 brands and their agencies, ad serving, rich media, video, dynamic creative optimization and data targeting sales across video, mobile, tablet and desktop. She has built sales and marketing teams over the past 16+ years. Throughout the 5 years she served as VP Sales for PointRoll/Gannett she provided strategic direction and guided her region's focus to be customer driven. She and her team turned the region into a top producer of revenue locking in major accounts such as Bing/Microsoft, Hyundai, Volkswagen amongst others. As VP of Digital Sales and Marketing for Variety she was instrumental in the creation, development, and growth of the business, as well as building and implementing the sales strategy for all online advertising sales. She exponentially increased Variety's online revenues and expanded their digital advertiser base to include auto, consumer electronics, travel, finance and retail. Additionally Dea forged partnerships, structured content deals and increased traffic. In addition to working with Silicon Valley start-ups, she was the VP Sales for TubeMogul's enterprise software solution and the head of western sales for AT&T Adworks' first-party data offering across mobile and desktop.
Thursday, October 20th, 2016
6:15 PM - 8:00 PM
The Evening Event & Reception - Haas Center, 172-3
Sponsored by "The Women's Summit at Digital Hollywood"
The Numbers Don't Lie - Gender Equality in Content, Production and Advertising
Lori H. Schwartz, Technology Catalyst, Content Strategist, Media Advisor, Radio Host, Managing Partner @StoryTech, Moderator
Melinda Moore, Social Entrepreneur, Moore Media Ventures
Shirin Laor-Raz Salemnia, Founder and CEO, PlayWerks
Amber J. Lawson, founder, CEO, Good Amplified
Dea Lawrence, Chief Marketing Officer, Variety
Erin Kapczynski, SVP Marketing, Kontrol Media
Shira Lazar, Co-Founder/CEO, What's Trending