The Digital Hollywood Experience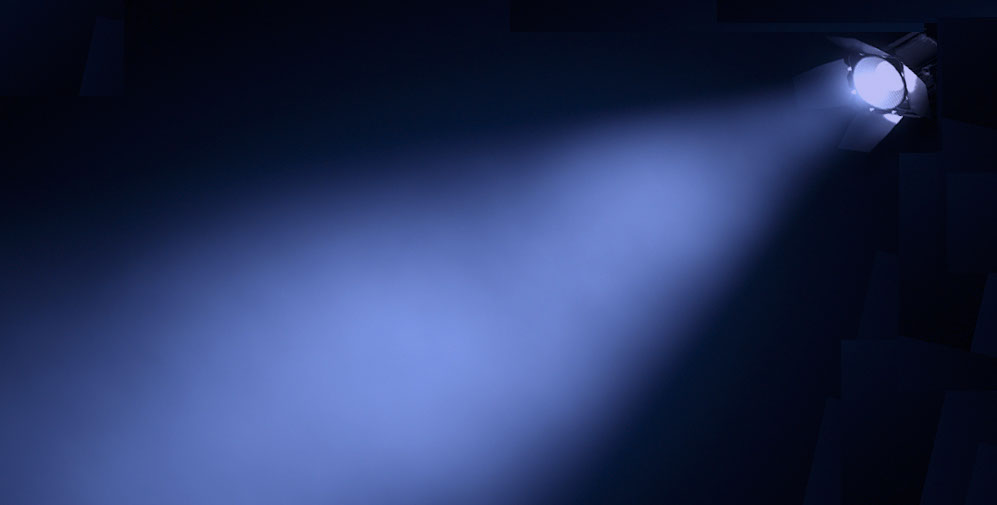 The Digital Hollywood Experience
Pablo Argon, Sr. Director, Technical Strategy IPTV, Ericsson TV Platforms: Pablo is a part of the CTO executive team at Solution Area TV and Media at Ericsson. In this role, he is responsible for the security architecture for the next generation IPTV service of Ericsson Mediaroom. Since 2006, Pablo has been working in the media and security sector for content distribution, with extensive expertise in content protection (DRM), video standards and streaming protocols. He has been involved in and is regular contributor to many industry standard services and programs including GSMA, OMA, DECE and BDA. Prior to Ericsson, Pablo worked at Microsoft as the manager lead for the PlayReady deployment team in the Business & Media Strategy group, and at Motorola as the EMEA Director of Technical Marketing. Pablo holds a PhD in Computer Science from Ecole Centrale, France.
Steven Polster, CEO, RIGHTSTRADE: RightsTrade is the entertainment industry's leading online marketplace for film, television and digital media rights licensing. Through its mobile Market on Demand™, RightsTrade connects distributors with sales agents allowing the negotiation and completion of deals to be made 100% online, 24 hours 7 days a week, all year round – something that has never been offered before. The company now has over 6000 registered buyers and over 200 registered sales agents including Lakeshore (THE AGE OF ADALINE, THE UGLY TRUTH), Sierra Affinity (NIGHTCRAWLER), Voltage Pictures (DALLAS BUYERS CLUB, THE HURT LOCKER), and GK Films (JERSEY BOYS, WORLD WAR Z).
Graham Oakes, CEO, Media Science International, Ezee Studios, Chairman, Digital Watermarking Alliance: Graham heads strategy and business development at Media Science International and serves as Chairman of the Board of the Digital Watermarking Alliance. Under his leadership, MSI has become the leading supplier of watermark and copy protection to the recording industry and was named the exclusive watermark registration agent for the Recording Industry Association of America. MSI tracks over 44 million unique assets, providing unprecedented distribution control and business intelligence. Graham has over 30 years experience in media. Capitalizing on his experience and successes, Graham and MSI are now leading the way for comprehensive video identification and tracking—including watermarking tools for Blu-ray publishing, high-definition streaming, and digital delivery.
Bill Woods, SVP, MediaMorph: Mr. Woods has been involved with the sale and implementation of technology solutions for the Media & Entertainment industry for over 30 years and maintains strong relationships with the Hollywood Studios and the PayTV Operators who they license content to. Bill is currently a Senior Vice President at Mediamorph where he is responsible for helping customers utilize Mediamorph SaaS modules and Data Management services to gain efficiencies, improve financial reporting and optimize licensed content in the digital supply chain. Prior to joining Mediamorph he ran Sales organizations at HP, Counterpoint Systems (acquired by Vistex), Nortel and venture backed startups Occam Networks (acquired by Calix), eAssist (acquired by Talisma) and Data Select Systems. He has a BS in Quantitate Methods from Cal State Long Beach and has completed studies in the Master of Science in Technology Management program at the Graziadio School of Management at Pepperdine.
Rajan "Raj" Samtani is the Founder and Vice President of Business Development for Tengence LLC, a boutique advisory firm focused on Content Protection and Content ID technologies. Raj also provides independent strategy and business development consulting as a Senior Advisor to MarkAny, Inc. a leading provider of Watermarking technology based in Korea. Raj has more than 16 years of senior business development, IP Licensing and strategic technology experience in DRM, CAS, content security and digital content identification and holds several patents in DRM and Digital Watermarking. Raj started his career at REAL Software Systems, the leading application vendor for business rights and royalties in entertainment, media, and publishing. He spent 6 years at ContentGuard in the early days of DRM, orchestrating the adoption of rights management and rights language technology and standards for content owners, operators and device manufacturers. Subsequently, Raj was Senior Director, Business Development at Digimarc Corp., where he was responsible for intellectual property licensing, market development and building strategic partnerships for Digital Watermarking in the audio/visual industries. After having spent a year and half in Business Development at Huawei, a leading Chinese a leading Chinese Telecommunications Technology company, Raj joined Peer Media Technologies, Inc. a leading anti - piracy services firm as Senior Vice President of Sales and Marketing. In addition to holding senior sales, marketing and business development roles, Raj has been a frequent featured speaker, panelist and moderator at several industry events such as Digital Hollywood, ICOTEC, Copyright & Technology, Jupiter DRM, Jupiter PlugIn, IMS Research, Building Blocks, Cyberposium at HBS and Music 2.0 among others.
Thursday, October 20th, 2016
3:50 PM - 5:00 PM
Track III: Herscher Hall, 3rd Floor, Room 305
Content Rights, Licensing and Technology Solutions in Media and Entertainment: Implementation of Technology Strategies
James Creech, CEO, Paladin Software
Steven Polster, CEO, RIGHTSTRADE
Graham M Oakes, CEO, Media Science International, Chairman - Digital Watermarking Alliance
Pablo Argon, Senior Director of Technical Strategy, Ericsson TV Platforms
Bill Woods, SVP, MediaMorph
Rajan "Raj" Samtani, Founder and Vice President of Business Development, Tengence LLC, Moderator
James Creech is the Co-Founder and CEO of Paladin Software, the premier technology platform for MCNs and next-generation media companies. Paladin's customers span 5 continents and represent more than 200,000 content creators responsible for a collective 15 billion monthly views. Prior to Paladin, James served as SVP, Growth for Bent Pixels, a top 25 MCN and global media company, and VP, Operations at Channel Factory, where he helped grow the video adtech startup from zero to eight-figure revenues. James is also the creator of All Things Video, the first podcast dedicated to the online video ecosystem. He graduated magna cum laude from USC with a B.S. in Business Administration, a B.A. in Political Science, and a minor in Film Production.