The Digital Hollywood Experience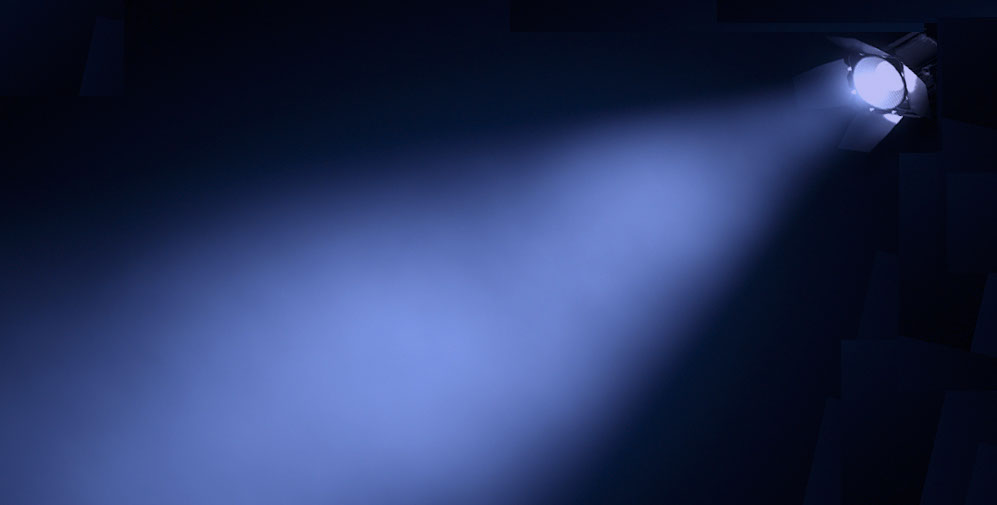 The Digital Hollywood Experience
Ed Haslam is the chief marketing officer at OTT experience management company, Conviva. He is a strategic marketing executive with substantial experience in digital media, network infrastructure and enterprise software. Ed has been the founding marketing executive of many other venture-backed technology companies, responsible for launching the product, company, and brand, along with developing the channel to market, building international teams and overall corporate strategy. Most recently Ed was head of marketing at YuMe through its IPO and lead re-branding efforts at ShareThis and PlaceIQ. For the past decades, Ed has served in leadership roles at successful networking and database companies, including co-founder at Ludic Labs, VP of Product Marketing for Orbital Data, VP Product Marketing at Composite Software and Director of Product Management and Chief Strategist for Inktomi Corporation. He also held product management positions at Red Brick Systems and Sybase, and has served as a consultant for numerous startup projects and venture capital firms. Ed holds a B.S. in Structural Engineering, an M.S. in Systems Engineering, and ABD in Operations Research from Purdue University.
Jim Monroe, General Manager BTV, Didja: Jim Monroe has spent the last 25 years driving innovations in television technology, programming, audience research, operations and marketing. Before joining Didja as general manager of broadcast TV in 2016, Jim co-founded and served as senior vice president of programming for streaming video provider Net2TV, overseeing product development, programming and production of ad-supported, online TV shows for major media partners including Time, Popular Science, Better Homes and Gardens, Cycle World, and others. Earlier Monroe was with NBC where he led programming and marketing for the network's owned stations in Los Angeles, San Francisco, Dallas and San Diego. Earlier in his NBC career, he developed a regional marketing creative strategy to increase ratings of prime time programming. Monroe developed the programming strategy and technical infrastructure for "NBC Everywhere," the company's digital out-of-home programming and advertising business. At TiVo, Monroe started the company's research business and led the development of original programming and interactive TV advertising products and developed the DVR industry's first interactive TV program, "TiVo Takes."
Josette Bonte, the Chief Strategy Officer, USC CTM: where she is in charge of industry relations and overseeing the Institute's research programs. Bonte, an industry veteran and expert in digital media and filmed entertainment, spent the first 11 years of her career as a film and television industry executive in Hollywood, and the past 17 years in the fields of telecom, interactive television, broadband content, and online games. Bonte joins the CTM from Cisco where she served as Executive Digital Media Strategist for the Internet Business Solutions Group's Global Media & Entertainment Practice. Prior to Cisco, Bonte was the Vice President of Digital Media at Cookie Jar Entertainment-producers of acclaimed children's TV series, including Arthur, Caillou, Zaboomafoo, The Doodlebops and Johnny Test. She also served as Vice President of Content and IPTV for Ovum, working on IPTV content deployment strategies with service provider clients including AT&T, Verizon, France Telecom, and BT. A telco TV pioneer, in 1994 Bonte joined then US West (now CenturyLink) as Head of Strategic Marketing, Entertainment, and Interactive services, where she participated in the company's early interactive media and video-on-demand trials, soon becoming the company's liaison to the Hollywood entertainment industry for content strategy. In the late 1980s, Josette served as Executive Director of Unifrance Film, where she represented the French motion picture and television industries in Hollywood. She subsequently founded EuroScreen Partners, a film production and distribution company where she served as CEO. Bonte has an M.F.A from the UCLA School of Film and Television, and a Ph.D. in telecommunications and new media from the Sorbonne. She is the author of the best-seller book La Television a la Carte aux Etat-Unis.
Mark Donnigan, Vice President, Marketing, Beamr: Mark Donnigan is a leader in the digital entertainment and distribution arenas, driving industry transformation and disruption in the areas of streaming delivery technologies, Internet of Things, and consumer service business models. Mark's experience includes key executive roles with TVOD pioneer VUDU, media server leader Kaleidescape, and MOD Systems, the digital kiosk innovator backed by Toshiba and NCR. As a member of the executive team at Beamr, a venture backed start-up by Google Chairman Eric Schmidt and other leading VC's, Mark is driving development of a new industry category called media optimization, which enables high quality video and photos to be delivered in the smallest files sizes possible. With a formal education in computer science and music composition, Mark's passion for business, technology, movies and music drives him to build next generation technology, digital entertainment and product companies. Recognized as an industry and ecosystem authority, you will appreciate Mark's insights and perspective on the current and future state of OTT, digital content distribution business models, and associated opportunities.
Dana Forte, VP Product Management, Vubiquity: Dana Forte has been on the front lines of developing new business initiatives in digital media and online advertising for the Media & Entertainment industry for over 10 years. Dana currently holds the position of Vice President of Product Management at Vubiquity - the leading Multiplatform Digital Service Provider - where he heads up the integration of groundbreaking multiplatform solutions for innovative video service providers. Previously, Dana served as the Vice President of Digital Media Programs at Technicolor where he provided executive leadership to develop a multi-tenant streaming video platform that powered LOVEFiLM, prior to its acquisition by Amazon. Dana was also a founding member of the increasingly popular M-GO service - a direct-to-consumer video storefront found on PC's and Macs, big brand smart TV's, Roku and Google TV. Dana also led digital advertising initiatives for their Search Marketing division at Yahoo! Before that, he was a Manager for Andersen's Advanced Technology business consulting division - an industry leader in providing strategy and consultative services to startups and Fortune 500 companies. Dana holds an Executive MBA from Pepperdine University and a BA in Management Information Systems from Cal State University of Northridge.
Thursday, October 20th, 2016
2:15 PM - 3:30 PM
Track I: Haas Conference Center, Room 172-173, Live Webcast
Hybrid TV - Delivering the Ultimate TV Experience: Broadcast, Cable, Premium & OTT Content
Nash Parker, Director, IoT Ecosystem Development, Marketing & Corporate Affairs, Nokia
Jim Monroe, General Manager, BTV, Didja, Inc.
P.P.S. Narayan, Vice President, Engineering, Yahoo!
Daniel Sanders, VP, Video Engineering, Verizon Digital Media Services
Josette Bonte, Chief Strategy Officer, CTM: Institute for Communication Technology Management, Marshall School of Business, University of Southern California
Ed Haslam, CMO, Conviva
Dana Forte, Vice President Product, Vubiquity
Mark Donnigan, Vice President, Marketing, Beamr, Moderator
Nash Parker, Director, IoT Ecosystem Development, Marketing & Corporate Affairs, Nokia: Nash has a Global role and responsibilities at Nokia focused on the Development of IP based strategic business visions, identifying and evaluating new partnership opportunities, emerging digital platform technologies, marketing plans and legal requirements for industry leading global Telecommunications technology concern; primarily in IoT Market Development, Multimedia content delivery, Advertising, IPTV, Videogame and Mobile/Wireless space. Leading business development for the ng Connect ecosystem – www.ngconnect.org.