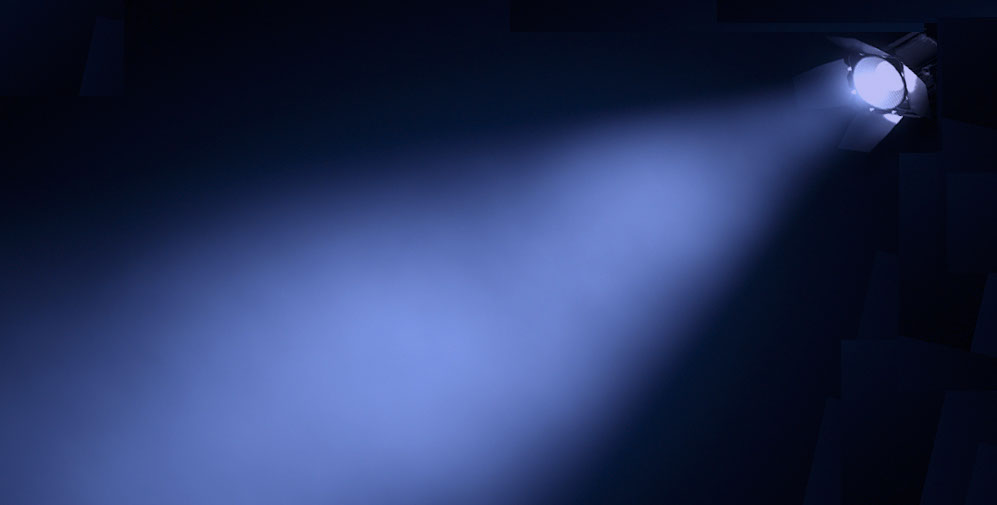 The Digital Hollywood Experience



"The Conference that Defines the Future of the Industry"

Wednesday, March 2nd, 2016
2:15 PM - 3:30 PM, The Library, 3rd Floor
The Strategic Workshop: The VR-AR-360 Content & Advertising Primer
The Psychology of Design and Audience Engagement: AR, VR and Real Time Media
VR, AR and real-time data are heralding the future of communications and entertainment. Technology continually challenges 'reality as we know it' by expanding our ability to capture and interact with events and stories in 360 degrees. Big brands are always early adopters. But at what cost? The consumer relationship to media is changing, but how do technologies like VR and AR contribute to audience experience? As we shift the reality lever, we need to know what is happening at a fundamental level. By applying research to practice, we can identify answers to core design and development questions: How does the brain manufacture and synthesize reality? Do VR and AR add something or take something away? Where is meaning created and experienced? At what point does complexity diminish emotional engagement? Psychology and brain science can tell us a lot about the process behind a truly powerful consumer experience in any reality. Get the guidelines to strike the right balance between device and experience.
Garry Hare, PhD. Director of the Media Psychology Graduate Program, Fielding Graduate University, Moderator
Matthew Price, Media Psychologist / Technologist / Researcher, Nielsen Consumer Neuroscience
Caryn Wiley-Rapoport, SVP Managing Director, WHY Group, Canvas Worldwide
Pamela Rutledge, Director, Media Psychology Research Center, Fielding Graduate University
Jerri Lynn Hogg, PhD, Director, Media Psychology Program, School of Psychology, Fielding Graduate University
John Nives, Cognitive Solutions Team, Media & Entertainment, IBM
Garry Hare, PhD. Director of the Media Psychology Graduate Program, Fielding Graduate University: Garry is doctoral faculty at Fielding Graduate University's Media Psychology PhD Program and Director of the Social Impact of Immersive technology and Real Time Media doctoral concentration. He focuses on the junction where cognitive science, information design and immersive technologies impact the visualization of complex data. He advises selected companies, foundations and public agencies on strategy and the creative use and impact of immersive media, mobile augmented reality and the disruptive impact of real time media on social problems. His current focus in on the rapid prototyping of immersive solutions to complex problems, particularly related to environmental issues. He is a frequent speaker on Innovation, Media and the impact of Real Time Data and Information at conferences around the world.
Jerri Lynn Hogg is a media psychologist, Director of the Media Psychology Graduate program at Fielding Graduate University, 2015 President for the American Psychological Associations' Society for Media Psychology and Technology, Co-Creator of the Certificate in Brand Psychology and Audience Engagement at Fielding Graduate University, and an author of Mad Men Unzipped. She integrates her passion for branding, augmented/virtual reality, technology, and digital environments with research to advance the understanding of the positive use of media and technologies and the physical, cognitive, and emotional impact. Dr. Hogg is well known in the industry as a coveted speaker worldwide and with over 50 scholarly presentations on the topic of media psychology, she is considered a pioneer in the field of Media Psychology. Her current focus is on brand psychology strategies and augmented environments design solutions. Hogg recently was a judge for the annual SoMe Awards (Social Media). You can find her on Twitter @HoggJL. She also authors a blog for Psychology Today.com called "The Digital Life".
Pamela Rutledge is Director of the Media Psychology Research Center and lead faculty of the Certificate in Brand Psychology and Audience Engagement at Fielding Graduate University. She applies psychological and neurological insights to champion consumer empowerment in technology-enabled experience. Her work is based on identifying and leveraging core drivers of social behavior, motivation and persuasion. Dr. Rutledge consults on a variety of media projects such as brand story development, audience experience analysis and business models adaptation to fit consumer trends. Clients include Vodafone, The Children's Hospital Boston Zebrafish Project, KCET's Sid the Science Kid, DAN Paris, Legends of Orkney Transmedia Literacy, XIX Entertainment and Fox Films. Dr. Rutledge is a frequent speaker and expert source for international media on technology and popular culture. She is the author of both academic and popular work, including Exploring Positive Psychology: The Science of Happiness and Well-Being, The Psychology of Mobile Technologies and Social Media Success in the Twilight Saga. She also authors Positively Media for PsychologyToday.com.
Caryn Wiley-Rapoport is SVP Managing Director of the WHY Group at Canvas Worldwide, a newly formed joint venture between Innocean and Horizon Media. Canvas Worldwide is a new type of media agency. It was created to embrace the rapid pace of change in the industry in the belief that future viability means reimagining what's possible. Caryn seeks to challenge the status quo through creative consumer insights for the agency's first clients, Kia Motors America and Hyundai Motor America. Prior to joining Canvas Worldwide, Caryn was Managing Director of Connection and Insight Strategy at Saatchi & Saatchi, working on the Toyota business. She also held the role of Group Strategy Director at Saatchi & Saatchi, focused on Procter & Gamble. Caryn was VP of Strategy and Development, charged with leading insights for McDonald's USA at Davis-Elen. Prior to her time at Davis Elen, Wiley Rapoport had her own shop, Wiley & Associates, and was given the Young Entrepreneur of the Year award by the National Small Business Administration for her work there. Caryn holds a MA in Media Psychology and a BA in Cultural Anthropology. She has spoken at events including the Popular Culture Association and the Detroit Auto Show, and has been published by The Washington Post, the BBC and the Semiotic Society of America, about emerging media phenomena such as the language of photo sharing, wearable media, the quantified self and zombies.
Matthew Price, Media Psychologist / Technologist / Researcher, Nielsen Consumer Neuroscience: Matthew Price is a 16+ year veteran in the Digital Media field with expertise covering broadcast, interactive, social and web-based media as well as team and project management. My expertise stems from 20+ years of technical PC, Mac and network experience and more than 12 years of creative media experience in video production / editing / content development for corporate, commercial, and non-profit projects. He is a technical pioneer in Consumer Neuroscience Research [aka Neuromarketing] and have spent the last 6 years using my combined technical and creative skills to develop / build / refine AV workflows. My current career focus is in emerging technology, interactive media and human-machine interactions. He is a PhD student in Media Psychology studying how these fields will change media delivery and media consumption habits. He is most interested in mixed reality modalities, from AR to VR, presence, and the cognitive and social effects of these mediums. My current studies include perceptual psychology, social psychology, and cognitive neuroscience. He is interested in speaking to individuals, researchers or organizations focused on developing strategies that address these changing markets!