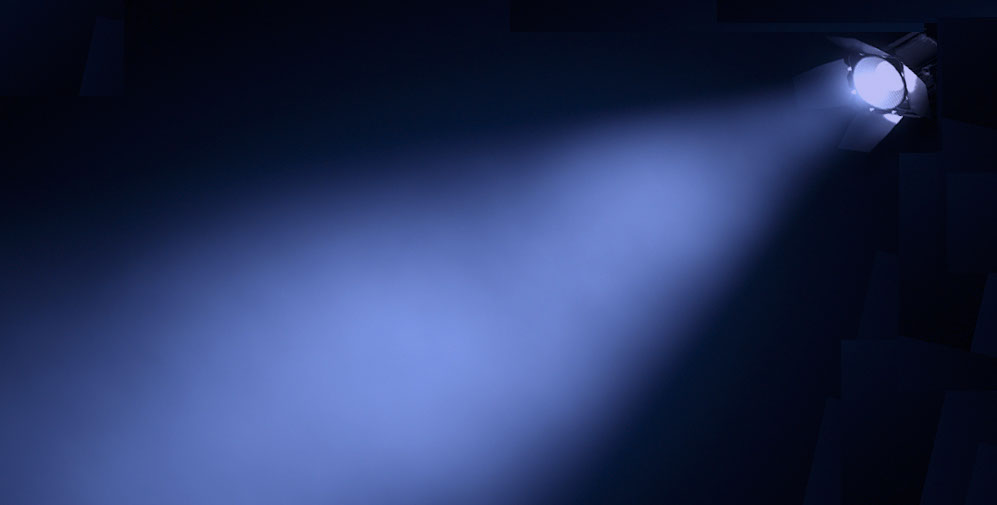 The Digital Hollywood Experience



"The Conference that Defines the Future of the Industry"

Wednesday, March 2nd, 2016
12:30 PM - 1:45 PM
Session B: The Prague Room, 3rd Floor
The Internet-Hollywood-Network Connection - Ubiquitous Broadband - Ubiquitous Content
Marc Fernandez, Head of Video, Executive Producer, Complex Media
Michael Rapaport, Actor, Writer, Producer, Director
Cornell Brown, TV Bureau Chief, Complex NEWS, Complex Media
Rich Antoniello, CEO, Complex Media
Ethan Grey, Chief Strategy Officer | Slate Studio, Moderator
Rich Antoniello joined Complex as CEO in 2003, quickly establishing the magazine as a profitable powerhouse known for delivering a sharp editorial blend of pop culture and style trends and overseeing the company's digital expansion with the launch of Complex.com. Under his leadership, Complex and its network of like-minded sites has become a 360-degree multimedia publishing platform, reaching over 50 million hyper-engaged millennial males every month. Prior to joining Complex, Antoniello spent four years at National Geographic Adventure magazine, National Geographic Adventure Gorge Games in association with NBC, and Wenner Media's Men's Journal. He began his career at Saatchi & Saatchi Worldwide where
he handled media planning for Proctor & Gamble, Sauza and Paddington Brands. Antoniello is a graduate of the School of Management at SUNY's Binghamton University. In his spare time, he enjoys relaxing with a fine bottle of wine. He lives in New York City with his wife and two girls.
Michael Rapaport, Actor, Writer, Producer, Director: A true New Yorker through and through, Michael Rapaport was born in Manhattan, to June Brody, a radio personality, and David Rapaport, a radio program manager. He is of Polish Jewish and Russian Jewish descent. Rapaport moved to Los Angeles to try stand-up comedy following high school graduation (which came after a series of expulsions), but he never lost, forgot nor deserted his New York roots. It's embedded in his work and is a major part of his low-keyed charm and ongoing appeal. His early idols were also New Yorkers (Robert De Niro, Christopher Walken, etc.). He toiled only briefly in L.A. Within a short amount of time Michael moved from the live comedy stage to working in front of a camera. The two developed an immediate rapport. A guest spot on the TV series China Beach (1988) led to a starring role in the quirky interracial indie Zebrahead (1992), which clinched it for him. This, in turn, led to a string of standout parts in films, such asChristian Slater's pal in True Romance (1993), an edgy collegiate-turned-skinhead inHigher Learning (1995) and a sympathetic none-too-bright boxer in Woody Allen's Mighty Aphrodite (1995), all enabling him to build up a higher profile. In later years he managed to show his ease at offbeat comedy, demonstrating a kid-like, goofy charm as Lisa Kudrow's cop boyfriend for a few episodes on Friends (1994) and as teacher Danny Hanson on Boston Public (2000). Lately he has formed his own production company, Release Entertainment, in search of that one big breakout role that could nab top stardom for him. Rapaport married writer Nicole Beatty in 2000, and they have two children.
Cornell Brown is the TV Bureau Chief for Complex NEWS, a digital platform that he helped to launch in 2013, with the goal of creating of-the-moment video programming for millennials in their own unique voice. Since then, Cornell has lead a team of anchors to build an audience of over 1.2 million loyal YouTube subscribers who tune in for daily news, long-form documentaries and exclusive interviews. Prior to heading up Complex NEWS, Cornell was at Bad Boy Enterprises for 9 years. He worked his way up from an internship, to become a recording engineer and eventually agency producer for Sean "Diddy" Combs, helping the music mogul craft albums, photo shoots and TV commercials for his many ventures, including Ciroc, Revolt and Sean John.
Marc Fernandez is the Head of Video at Complex. Marc brings over 15 years of experience as a creative and executive within the entertainment industry. At Rockstar Games, Marc played a key role in the productions of "GTA 3," "GTA: Vice City" and served as writer/director for the celebrated, "Midnight Club 2." As President and co-founder of Marc Ecko Entertainment, Marc brought "Marc Ecko's Getting Up" to market, winning an MTV Music Award for Best Soundtrack. Marc collaborated with Showtime on successful projects such as, "Dexter the Game," "Dexter the Game 2," "Weeds," and the "Borgias." While serving as the Head of Video at Complex, Complex has seen explosive growth reaching 50 million views a month on its video content. Marc is a graduate of NYU Film School in 1998.
Ethan Grey is Chief Strategy Officer at Slate Studio, the Los Angeles-based product development and research firm behind Tribeca Shortlist and Project Greenlight Studio's #GettheGreenlight. Ethan oversees client engagement and is responsible for building a team of digital strategists who, in partnership with Slate's creative and technology teams, imbue insight, strategic thinking, and a clear focus on business outcomes into everything the firm delivers. Prior to joining Slate, Ethan lead the digital strategy arm of the MPA: The Association of Magazine Media, where he was the architect of the cross-industry initiative to standardize digital magazine advertising & content across multiple partner platforms, including Google, Amazon, Adobe, and Apple. Prior to his post at the MPA, Ethan lead the Entertainment & Media division of Übermind / Deloitte Digital, where he oversaw the earliest TV Everywhere rollouts for CNN, Turner Broadcasting, CBS, Showtime & FOX, among other top brands. Ethan is a graduate of New York University's Stern School of Business, and holds several technical and business certifications.