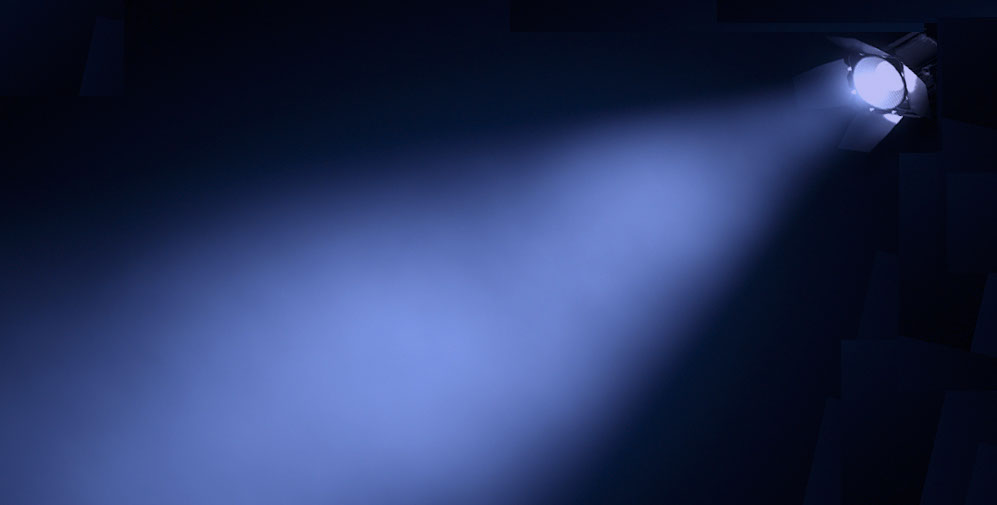 The Digital Hollywood Experience



"The Conference that Defines the Future of the Industry"

Wednesday, March 2nd, 2016
12:30 PM - 1:45 PM
Session A: Grand Ballroom (4th Floor)
The VR-AR ThinkTank: Top Executives From Leading Technology, Advertising and Media Companies Access the Current Expansion and Likely Evolution of the Industry
Jeff Nicholas, Co-Founder and President, The Uprising Creative (Videos/VR for Beats By Dr. Dre, Bud Light Platinum, Justin Timberlake, Rihanna and Shakira
Jessica Yu, Global Head of Visuals, Wall Street Journal
James Knight, Virtual Production Director, AMD
Christine Cattano, Executive Producer, VR Studio, Framestore
Andrew Klein, Associate Director, Social Experience & Custom Product, MediaVest
Steve Santamaria, COO, Envelop VR
Shawn Gold, Head of Entertainment Brand Partnerships, Wattpad.com, Moderator
Jessica Yu is Global Head of Visuals and a Deputy Managing Editor for The Wall Street Journal. In her role, she heads up the graphics, photography, design and interactive teams, whose work spans print and digital. She has worked on everything from breaking news coverage, such as the disappearance of Malaysia Airlines flight 370, to the design of features sections and apps. Previously, she was based in Hong Kong, running The Wall Street Journal's Asia visuals team. Jessica is a graduate of Stanford University.
Jeff Nicholas, Co-Founder and President for The Uprising Creative, and Managing Director and Head of Development for VEHICLEvr: Jeff Nicholas is Co-Founder and President of The Uprising Creative, an award-winning creative agency with clients that include some of the most culturally influential artists and brands in the world. Jeff's vision and dedication, as well as his extensive experience in a variety of roles in the music and lifestyle markets, helps him and his company drive full-service creative and interactive campaigns and projects that are unmatched in quality and reach. Based in Los Angeles, Jeff is also an acclaimed music video and commercial director and producer for artists such as Mike Shinoda/Fort Minor, Justin Timberlake, Rihanna, Jason Mraz and Shakira, and brands like Beats By Dr. Dre and Bud Light Platinum; also, Jeff is the head of development of new strategic partnerships and campaigns for leading industry labels, agencies, artists, managers, technology partners, and merchandise companies. His background also includes developing multiple independent clothing brands, in-house work with Silva Artist Management overseeing merchandise, design, and tour marketing for clients such as Foo Fighters, Beastie Boys, Jimmy Eat World, Beck, Sonic Youth and others, and stints as Artist Manager for Bill Silva Management and Tour Manager for Jason Mraz and Unwritten Law. In 2015, Jeff and his Uprising partners launched virtual reality content studio VEHICLEvr to focus specifically on the creation, development, production and direction of original and branded VR content, as well as providing high-end VR production services to its partner companies.
Christine Cattano is Executive Producer within Framestore's Virtual Reality Studio, based in New York. In her two+ years at Framestore she has actively grown her department from an interactive arm of the company into a dedicated studio focused on virtual reality, building an infrastructure to support this exciting new creative technology while still in its infancy. Leading a team of highly creative minds, Cattano has been at the forefront of some of Framestore's most pioneering projects. Cattano joined Framestore in April 2013 as Senior Producer, serving as production lead for all digital and integrated projects. Her previous role at boutique marketing agency Campfire incorporated production for multi-platform, cross-channel initiatives, for brands including National Geographic Channel, HBO and Harley-Davidson. At Framestore, notable projects have included the highly-awarded Game of Thrones 'Ascend the Wall' experience, Volvo Reality and Merrell 'Trailscape'. Driven by the consistent new challenges of such a new technological field, Cattano will continue to develop VR strategies both internally and with a growing roster of clients, maintaining Framestore's already impressive project count whilst growing the Studio's reputation for innovation and skill, endeavoring to push the medium forward as a whole. Christine has recently shared her VR expertise with publications including Contagious, Wired, AdAge and Shots.
Steve Santamaria, COO, Envelop VR: A 14 year veteran of Intel Corp., Steve has built and managed large technology organizations including Intel's Visual Developer Relations, Microsoft Program Office and the Intel OEM app store. Key to his past success is Steve's ability to take concept to product; inspiring teams, partners and customers to action. During his time in Visual Computing, Steve led the Intel strategic investigations of virtual and augmented reality, setting the stage for his role at Envelop. "As someone who uses and needs multiple sources of information to manage my personal and professional life, I look forward to being able to immerse myself in an environment accessing unlimited compute resources and interacting with the data in 3D. Virtual reality is the answer to that, and it will have a profound impact across all segments of life and business."
James Knight, Virtual Production Director, AMD: James is based in Los Angeles working in Virtual Production and Virtual Reality. In addition to being Performance Capture Supervisor on Columbia Pictures' The Amazing Spiderman, he spent four years managing the motion capture for James Cameron's Avatar. Additionally he has done Performance Capture for films including I Am Legend, 2012, Hulk and Prince Caspian and various video games including, Batman Arkham City, Scene It, Star Wars: The Old Republic, and Gotham Racing. He is a member of the Visual Effects Society (VES), on the Board of Directors at the British Academy's Los Angeles chapter (BAFTA-LA), and a member of the Scientific and Technical Achievement Committee at The Academy (AMPAS).
Shawn Gold, Advisor, Wattpad.com; Shawn Gold has over 20 years of experience in branding, communications planning, digital marketing and content strategy. He currently advises Wattpad.com, a social storytelling platform and one of the fastest growing mobile content sites in the world. Previously he oversaw sales, marketing and content development as CMO of Inside Studios, a video and mobile app company creating shows with over 1 billion views on YouTube and MSN. Until 2007, he was CMO, head of marketing & content for MySpace. At MySpace Gold spearheaded the development and implementation of marketing initiatives and campaigns for MySpace during its growth from 25 to 110 million users worldwide. Prior to MySpace he was a partner and the founding publisher of Weblogs, Inc., a network of popular blogs that included Engadget, Joystiq and Autoblog, now part of AOL. As head of communications planning for Rare Medium, Shawn helped launch digital communications strategies for brands at P&G, General Mills, Nestle, Mattel and other international brand marketing companies.