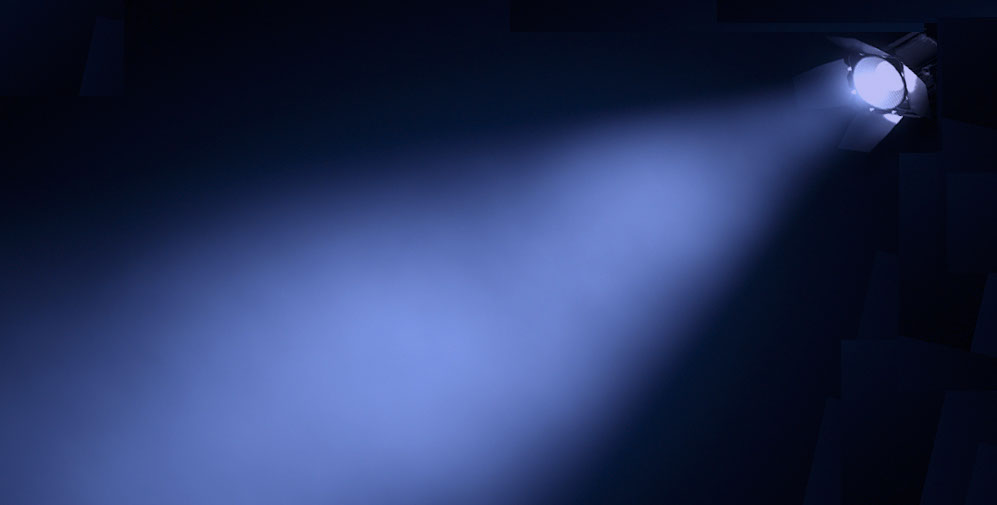 The Digital Hollywood Experience



"The Conference that Defines the Future of the Industry"

Thursday, March 3rd, 2016
2:15 PM - 3:30 PM
Session A: Grand Ballroom (4th Floor)
The VR Cutting Edge from Canada: A Look at VR, AR, and Immersive Entertainment from our Northern Neighbors
As the market for new VR and immersive technologies explode, centers of innovation like Canada are making significant contributions, both creatively and technologically. With two of North America's busiest film/TV production centers and arguably the deepest bench in 3D animation technologies in the world, Canadian artists, entrepreneurs and institutions are making waves in a market that requires both. Join Nick DeMartino, senior advisor to the Canadian Film Centre, and a stellar panel from north of the border to explore the cutting edge of entertainment.
C.J. Hervey, Executive Producer, Secret Location
Ian Tuason, VR filmmaker and CFC Media Lab Production Manager
Kim Davidson, CEO, Side Effects Software
Les Klassen, co-founder and Chief Innovation Officer, The Campfire Union
Ben Unsworth, President/Co-Founder, Globacore
Nick DeMartino, Chair, IDEABOOST Accelerator, Moderator
Nick DeMartino is a Los Angeles-based media and technology expert who advises companies on strategy, content distribution, strategic partnerships and marketing. He works with start-ups like collaborative storytelling platform Theatrics.com and wearable tech platform innovator Mind Pirate. He is Chairman of the Advisory Board and Senior Advisor for Toronto-based digital media accelerator ideaBOOST and mentor at New York-based Dogfish Accelerator. DeMartino is widely published on industry websites, including IndieWire, Tribeca's Future of Film, The Wrap, Huffington Post, MIPCOM and his own blog at www.nickdemartino.net. Follow him on Twitter @nickdemartino. Previously, DeMartino was the Senior Vice President for Media and Technology at the American Film Institute, where he created innovative programs like the AFI Digital Content Lab, which incubated more than 90 multiplatform applications with the biggest names in media. He was named #3 on the PGA/Hollywood Reporter's list of Digital 50 and twice named among the most influential in broadband by the LA Business Journal.
Kim Davidson is the President and CEO of Side Effects Software, a company he co-founded in 1987. Side Effects Software is a world-leading innovator of advanced 3D animation and special effects Houdini® software. Kim has been awarded the Technical Achievement and the Scientific and Engineering Awards from the Academy of Motion Picture Arts and Sciences for his work in developing 3D software, and the J. Wesley Graham Medal in Computing and Innovation from the University of Waterloo. Kim is a Board Member of SIRT (Screen Industries Research and Training Centre) in Toronto. He is also an active VES Board Member and Past-President of VES Toronto Section.
Ben Unsworth is President and Co-Founder of Globacore, an award winning interactive shop focused on using emerging technologies to create deeply engaging digital installations for physical spaces.
C.J. Hervey, Executive Producer, Secret Location: CJ is an Executive Producer with the emerging platform content studio Secret Location. He has produced numerous new media campaigns for broadcasters and brands that have been honoured by The Emmy Awards, The Webby's, SxSW Interactive Awards, Cannes Lions International Advertising Festival. His career includes years spent in advertising and broadcast production where he produced television commercials for some of North America's largest brands including Verizon, Comcast, AB/ImBev, Hilton Hotels, GM and othersCJ holds a degree in Economics with a minor in fine art from the University of Western Ontario. He is a graduate of the Canadian Film Centre's New Media Lab a father of two, a long suffering Leafs fan and a street art addict.
Lesley Klassen - Chief Innovation Officer / Co-founder The Campfire Union Inc.: Lesley has been working in the field of virtual reality since the fall of 2013 and has taken part in developing more than 10 virtual reality experiences ranging from interactive tower cranes, art creation experiences, virtual mediation and the world's first multiplayer board game in VR. As Chief Innovation Officer, Lesley's curiosity has led him to explore VR interface and environment design in the context of seated experiences. He is now exploring the power of social in VR gaming. He was recently featured as a guest speaker at Oculus VR's developer conference in Los Angeles on the topic of tabletop interfaces in virtual reality. Prior to the Campfire Union, Lesley was an education product developer and he co-founded Dojo Learning, an e-learning platform that was acquired by The Joint Venture Group in 2012.
Ian Tuason is a VR filmmaker and founder of DimensionGate Inc, a cinematic VR production company with experience shooting 360-degree video content in Toronto, Los Angeles, and Florence, for clients like the Secret Location, Mark Media, the Chainsmokers, Remax/Hallmark, Ten Thirty One Productions, and Scythia Films. Tuason's original VR content has been viewed over 8 million times on YouTube 360. Tuason also works as a Production Manager at the Canadian Film Centre Media Lab, a production think-tank and training institute for digital media producers. Tuason will be spearheading a VR documentary film lab in partnership with the Ford Foundation and the National Film Board of Canada, helping to train Canadian and US filmmakers in the process and aesthetics of cinematic VR storytelling.