The Digital Hollywood Experience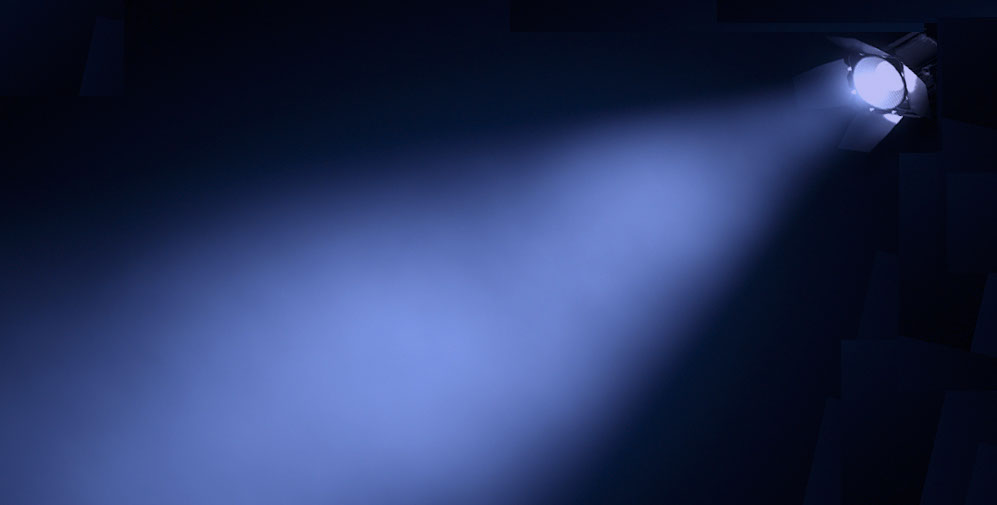 The Digital Hollywood Experience
directed the Digital Media Incubator at KPMG LLP, which developed about two-dozen digital media companies. The companies Ms. Danilovic helped develop received institutional funding from KPCB, Sequoia Capital, Hummer-Winblad, Constellation Partners, Softbank, North Star Ventures, HP, and Intel. Ms. Danilovic headed business development for Peter Guber's Mandalay Entertainment and was on the management team of the venture fund at Sony Pictures Entertainment, investing in media companies worldwide. Ms. Danilovic also worked for Michael Milken's Knowledge Exchange and at the Twentieth Century Fox International Television Group. She serves on the Board of Directors of C3, the Arts and Media Node of the Millennium Project, served on the Board of Directors of the Producers' Guild of America, and is a member of the Academy of Television Arts and Sciences. She previously served on the Board of Directors of Tim Draper's Zone Club and was a member of former Los Angeles Mayor Richard Riordan's Digital Coast Roundtable. Mariana earned a Masters in Business Administration from the Anderson Graduate School of Management at UCLA, and a Bachelor of Arts in Mathematics, with a Minor in Biomedical Engineering from University of California, San Diego.
Jillian Sidoti Esq. Crowdfunding Lawyers: Jillian Sidoti, Esq. is one of the country's leading experts on crowdfunding. Her firm, CrowdfundingLawyers.net, focuses on securities transactions with an emphasis on servicing the small business and entrepreneurs providing PPM's, Regulation A filings, and small public offerings. Prior to her legal career, Jillian owned and operated a record label enabling her to tour worldwide with artists. Jillian has taught Finance and Accounting for the BS and MBA programs at the University of Redlands. Jillian is the author of The Crowdfunding Myth which debunks the multiple myths surrounding crowdfunding and teaches the reader how to effectively crowdfund their securities offering. Trowbridge Sidoti LLP (CrowdfundingLawyers.net) is a boutique law firm whose area of practice includes setting up Syndications, Private Placement Offerings, Private Equity Funds, and Joint Ventures for real estate ventures and small business startups. Trowbridge Sidoti LLP's legal services include preparation of Private Placement Memorandums (PPMs) and investor Subscription Agreements, selecting the appropriate securities exemption, formation and structuring of legal entities, and drafting investor agreements such as limited liability company (LLC) Operating Agreements or Private Loan Documents. We prepare and file the securities notices with the Securities and Exchange Commission (SEC) and state securities agencies required to qualify for a securities exemption from registration. The firm's clients range from seasoned and sophisticated commercial real estate investors and brokers to individuals raising Private Money from family and friends for their first deal or new business. Many of their first-time syndication clients have gone on to do multiple Private Securities Offerings. Trowbridge Sidoti assists clients with federal securities offerings in all 50 states.
Melinda Moore is a social entrepreneur, a seasoned digital marketer and a frequent speaker at leading technology conferences. With over 15 years as a start-up leader (two exits) and Fortune 500 experience, Melinda combines her passion and experience in health & sustainability, female empowerment, tech & digital media. Her work has been widely recognized by Digital LA (Top 50 Digital Women in 2015), the Green Business Bureau and the National Association of Women Business Owners' Hall of Fame. Her marketing campaigns have been featured by global brands including Ford, LIVESTRONG, Netflix, Obama for America, Orbitz, Sony, USA Networks, and YouTube. She has forged strategic partnerships with leading business, media, and entertainment figures including Jimmy Fallon, Laird Hamilton, Dr. OZ, Dr. Phil, Ryan Seacrest and Yao Ming. After selling the successful e-commerce site LovingEco to John Paul Dejoria in 2012, she founded Tuesdaynights, a hosted invite-only networking organization of female executives and entrepreneurs. Her growing list of event sponsors include Google, Lifetime and Silicon Valley Bank. While continuing to establish Tuesdaynights as a preeminent network event, Melinda is growing her marketing and content creation technology practice. Melinda graduated from UCLA with a BA in psychology.
Gregory Parker, Co-Founder, Indie Crowd Funder, LLC.: Gregory Parker has worked as a public policy analyst, director of software development and most recently an elected and appointed government official. Gregory, holds a Bachelors Degree in Business Administration, a Master's of Public Administration; and has completed graduate-level open courseware from Massachusetts Institute of Technology (MIT) in Finance & Economics. He has more than 17+ years of management experience to include managing large multi- million dollar government organizations. Gregory's passion led him to the entertainment industry where he has directed music videos, TV pilots and film shorts. Gregory currently holds Series 82 and Series 63 securities license. Gregory is also an optioned writer.
Geoff Campbell, President NewsBeat Social: Mr Campbell has spent his career in digital media, having witnessed and led many industry disruptions. Prior to his role at NewsBeat Social, Campbell founded AllSay, a news app that was acquired by NewsBeat Social in 2015. In 2010, Campbell joined Echostar Corporation, a service company to cable, satellite and telecom operators and sister company to DISH Network, where he helped launched SlingTV, the first OTT linear TV service in the US. In 2006, Campbell opened the Los Angeles office of Sony DADC, where he led major studio manufacturing relationships for Sony's Blu-Ray format during the HD-DVD vs Blu-Ray format war. Prior to DADC, Campbell was the Vice President of Business Development for Sony Connect in Los Angeles, Sony's original foray into digital music. Before Sony, Campbell worked as a Senior Associate at iFormation Group in New York, a 3-way private equity joint venture between Goldman Sachs, General Atlantic Partners and the Boston Consulting Group ("BCG"), focused on technology spin outs from Fortune 500 companies. Campbell started his career as a Consultant with BCG in Toronto. Campbell graduated with a Bachelor's Degree in Commerce from Queen's University in Canada and currently lives in Portland, Oregon with his wife Kristin and two children.
Friday, May 6th, 2016
1:15 PM - 2:15 PM, Ahmanson Tent
Crowdfunding Breakthrough: Access to Capital Meritocracy through Reg A+ -- How is Raising Money from Consumers, Including Non-Accredited Investors Changing the Funding Marketplace
Gregory Parker, Co-Founder, Indie Crowd Funder, LLC.
Kinsey Cronin, Business Development Director, StartEngine Crowdfunding
Jillian Sidoti Esq. Crowdfunding Lawyers
Melinda Moore, CEO, Moore Media Ventures
Vincent Bradley, CEO, FlashFunders
Geoff Campbell, President, NewsBeat Social
Mariana Danilovic, Founder and Managing Director, Hollywood Portfolio, Moderator
Mariana Danilovic, CEO, hollywood portfolio: Ms. Danilovic is the Founder and CEO of hollywood portfolio, an incubator and accelerator that develops and operates entertainment, digital media, and technology companies. Through hollywood portfolio, Ms. Danilovic launched and helped develop several digital media companies, and served as the President, CEO and Director of ultralivetv, serves on the Board of Directors of reframeit (observer), and the Board of Directors of Emerge Digital. Ms. Danilovic was the EVP Business Development for NTN Buzztime, Inc. (AMEX:NTN) and Head of Business Development, Content Aggregation and Programming for MediaZone, broadband video company owned by NASPERS/MIH media conglomerate. She also founded and