The Digital Hollywood Experience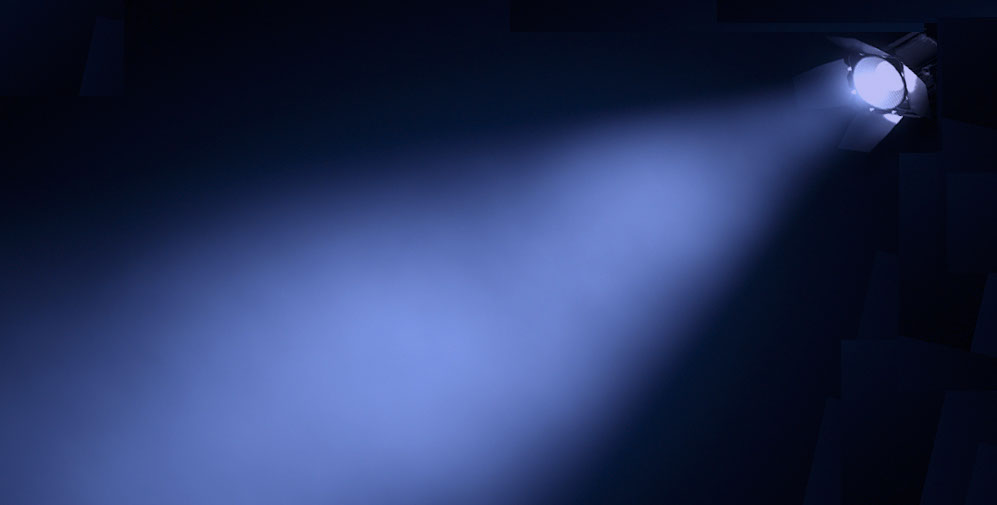 The Digital Hollywood Experience
of more than 20 live broadcasts, commercials and documentaries, and of the first French 3D feature film "Behind the Walls". Celine then became the first-ever feature film female stereographer. Celine Tricart published a book about 3D storytelling in early 2013 and then moved to Los Angeles. She now works closely with the award-winning company 3ality Technica on numerous projects including "Stalingrad" by director Fedor Bondarchuk and "Transformers 4: Age of Extinction" by director Michael Bay. Celine is now developing her first feature film and is also looking into TV as a fascinating new medium to tell her compelling stories. Her new book "3D Filmmaking: Concepts and Techniques for Stereoscopic Filmmakers" is now available for preorder on Amazon. Celine recently created her production company "Lucid Dreams Productions" in 2015 focusing on new technologies including Stereoscopic 3D and Virtual Reality. Her first VR film, "Marriage Equality" was shot in July 2015 using the new Nokia Ozo VR camera and produced by 3ality Technica.
Paul Raphaël - Co-Founder / Creative Director Felix & Paul Studios: Inside the Box of Kurios, a virtual reality experience created and produced by Cirque du Soleil Média and Felix & Paul Studios has won a Daytime Emmy Award in the Outstanding Interactive Media - Original Daytime Program or Series category.
JT Petty – Writer Director "Gone": JT Petty is a writer and director of movies, video games, television and comics, including SPLINTER CELL, THE BURROWERS, OUTLAST, and THE WALKING DEAD. Writing and directing GONE for Samsung and Skybound is his first work in virtual reality. @PettyJTyrant
Christina Heller, CEO and Co-Founder, VR Playhouse: Christina Heller is the CEO and Co-Founder of VR Playhouse, a creative studio and full-service virtual reality production company based in Los Angeles. VR Playhouse's interactive 360/CGI narrative, "The Surrogate," was nominated for the Innovation Award at SXSW 2016, and was one of 15 projects produced by the company in 2015. Christina directed and produced two feature documentaries, Libertopia and Reversing the Mississippi. She currently serves on the Board of Directors for SH//FT, a non-profit organization dedicated to promoting diversity in virtual reality.
Michael Conelly, Creative Director, BlackThorn. Michael has supervised the creation of characters that have grossed over two billion dollars at the world-wide box office. A prolific designer and author, he has published books of fiction, sold original designs for games now in production, written screenplays, and optioned work for feature film development. His recent turn as Digital Effects Supervisor for Snow White and the Huntsman yielded an oscar nomination for the work. Michael founded Renaissance Technologies, a game company, at 24, quickly finding a publisher for his first effort. He joined the game division of Rhythm and Hues Studios shortly thereafter, and soon migrated into feature film work. His steady rise within the company would be marked by innovation, efficiency, and cameraderie.
Jessica Kantor – VR director: Jessica Kantor is an LA based director, producer and interactive storyteller creating films and interactive marketing for Benenson Productions, Kluge Interactive, Wondros, ExpectVR amongst others. Jessica recently directed and produced a short VR film called THE ARCHER which was programmed in the Kaleidoscope VR Film Festival, Cucalorus Film Festival and the Liege Webfest. THE ARCHER is currently available to view on VRideo.com. In addition Jessica is VR content for brands such as a VR FlashMob for RallyBound, amongst others. Jessica's second VR film ASHES will be premiering at Tribeca Film Festival 2016 and she will be filming a VR dramedy series this Summer. Website: www.jessicakantor.com twitter: @jesskantor
Friday, May 6th, 2016
11:45 AM – 12:45 PM, Ahmanson Hall
The Future of Entertainment: VR Story Architects and Experience Designers
VR from the trenches! Four talented VR directors show excerpts of their latest work and explain their creative process. "VR Story Architects and Experience Designers" is a down-to-earth panel, with real insights and advice from the people who are inventing the new language of Virtual Reality. Amongst the subjects that will be discussed: The concepts of Presence, Empathy and Embodiment in Virtual Reality; Space & Time and the question of choreography; the position of the viewer in VR: spectator or participant; etc.
JT Petty, Writer Director "Gone"
Michael Conelly, Creative Director, BlackThorn
Christina Heller, CEO and Co-Founder, VR Playhouse
Jessica Kantor, VR Director
Paul Raphaël - Co-Founder / Creative Director Felix & Paul Studios
Celine Tricart, founder Lucid Dreams Productions and co-director, "Marriage Equality" VR film for Nokia and 3ality Technica, Moderator
Celine Tricart is a filmmaker and stereographer (aka 3D specialist) who is particularly interested in storytelling for stereoscopic cinema and Virtual Reality. Celine has directed several short films, three of which were shot in 3D, and received many awards around the world, including a selection at the prestigious Clermont-Ferrand Film Festival and a Creative Award from the International Advanced Imaging Society. Since 2008 when she graduated from the famous ENS Louis Lumiere film school in Paris, she was the stereographer