The Digital Hollywood Experience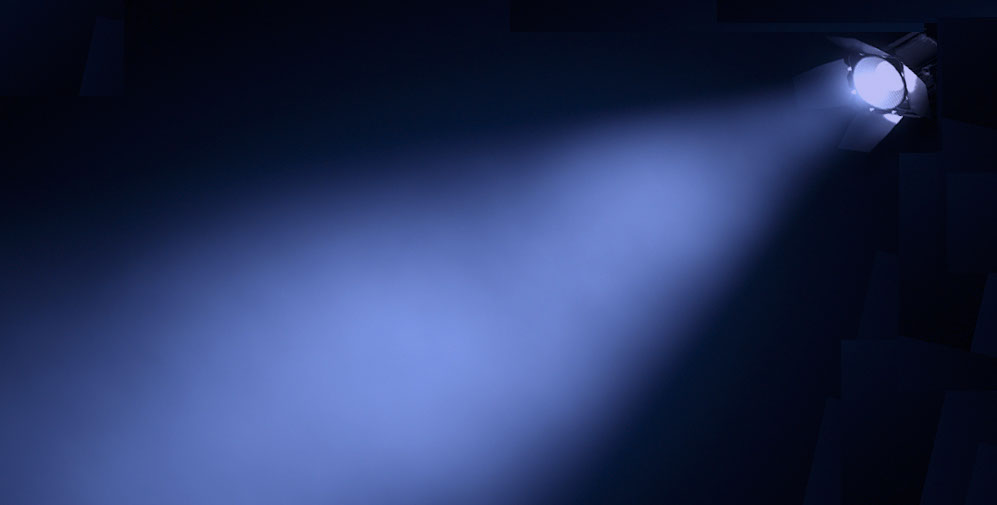 The Digital Hollywood Experience
Anthony Borquez is the Founder and CEO of Grab, an entertainment company focused on games and VR experiences. Grab launched a VR Innovation Lab in May 2015 and has established partnerships with Google, Legendary Pictures, Samsung, and Lionsgate. Grab's games have been played more than 5 billion times worldwide and have been featured across all the app stores. Prior to Grab, Anthony was Chairman/CEO of Blue Label Mobile, a mobile game company acquired by Konami in 2006. At Konami, Anthony served as Vice President of Konami Digital Entertainment and was responsible for the online and mobile business. Before starting Blue Label, Anthony co-founded Spacient Technologies, an enterprise mobile software company that was acquired by Trimble, an industry leader in mobile GPS technology. Dr. Borquez has been teaching at the University of Southern California for 20+ years. He has a dual teaching appointment in the Marshall Business School and the Viterbi School of Engineering. Anthony received his BS, MS, MA, and Doctorate degrees all from the University of Southern California.
Christina Heller is the CEO and Co-Founder of VR Playhouse, a creative studio and full service virtual reality production company. VRP's interactive 360/CGI narrative, "The Surrogate," was nominated for the Innovation Award at SXSW 2016, and was one of 15 projects produced by the company in 2015. She is on the board of Directors for SH//FT, a VR non-profit devoted to promoting diversity in virtual reality. Christina started at 88.9FM Boston, producing and hosting a weekly politics show which won Associated Press Awards for the two years under her leadership. She moved to television by producing, shooting, and hosting "My Voice"​, another politics program broadcast into 9 million homes. She covered the 2008 presidential election for both MyTV New England and Al Gore's Current TV, and was featured on Good Morning America as a commentator on the Millennial impact on politics. She directed and produced two feature documentaries, Libertopia and Reversing the Mississippi. Libertopia was featured on FOX Business, Huffington Post, and NHPR. Reversing The Mississippi premiered PBS's "America Reframed" in April 2016. VR Playhouse was founded in July 2014.
Daniel Kenyon, Founder/CEO, Furious M: As founder and CEO of Furious M, Daniel Kenyon leads a team of innovative new talent and industry veterans harnessing technology to revolutionize creative impact and commercial success in transmedia entertainment. With over 25 years experience in executive management, award winning product and business development, Daniel has a history of developing as well as bringing to market winning solutions for the media, entertainment and communications industries. As VP at Automated Media Processing Solutions, Daniel spearheaded go-to-market for a global video management and delivery solution. As Industry Director for Media & Entertainment at Oracle, he initiated several strategic directives including the multi-billion dollar industry portfolio targeting media & entertainment and communications. As VP of Communications Industry Strategy and VP CRM Industry Strategy at PeopleSoft, he directed development and release of the award winning CRM for Communications, initiated strategic acquisitions and partnerships including IBM, valued at over $1Billion. Daniel was Product Evangelist for Vantive and co-founder and VP at SBI, Inc. Daniel holds a Bachelor's degree from UC Berkeley.
Nick Bicanic, founder, RVLVR: Nick Bicanic is a filmmaker and a technologist who mixes left brain and rightbrain stuff on an ongoing basis. Charming if desired – rude and cutting if required – Nick is equally at home on an MMA fighting mat, a unix command prompt, a mast-high crushing north swell, behind the controls of a helicopter, convincing a board about strategic changes of direction, field-stripping a SIG 552 Commando blind-folded or inventing new paradigms in mobile phone user interface design. He wrote, directed and produced the 4 time LEO award winning documentary "Shadow Company" - a unique insight into the secret world of modern day soldiers for hire. It was critically acclaimed and resulted in multiple media appearances including ABC, NBC, CBS, Al-Jazeera, Fox news and a testimony in front of US Congress as a subject matter expert on the usage of mercenaries in modern warfare. More recently - he produced "The War Against Boko Haram" for VICE News and published his first book - "Executive Outcomes" - a graphic novel based on his script of the same name. He is also a serial entrepreneur and is considered one of the best Mobile Product visionaries in Silicon Valley. He has raised money from Silicon Valley luminaries including Google Ventures and has spent the last 4 years running multiple teams developing consumer mobile apps on all mobile phone platforms. Nick is currently a founder at RVLVR, a unique new VR/AR storytelling company.
Friday, May 6th, 2016
10:15 AM - 11:30 AM, Hass Center, Room 173
Virtual Reality Keynote,
VR - Making Visions Real - At the Edge of Storytelling - Next Level of Entertainment
Guido Voltolina, Head of Presence Capture, Nokia
Christina Heller, CEO & Co-founder, VR Playhouse
Nick Bicanic, founder, RVLVR
Justin Denton, VR Supervisor on Vrse.works' NYT Take Flight, Muse Revolt, and Click Effect"
Daniel Kenyon, Founder/CEO, Furious M
Anthony Borquez, Founder and CEO, Grab, Moderator
Guido Voltolina, Head of Presence Capture, Nokia: Originally from Milan, Italy, Voltolina currently serves as the Head of Presence Capture at Nokia Technologies, the division that announced the OZO camera. He is a veteran in display technologies, having previously worked at Dolby, where he led the Dolby 3D / Philips joint project and developed the Dolby video strategy. Before that, Voltolina also held senior leadership and global marketing positions at Xpand, Intel Capital, Royal Philips Electronics and InFocus.