The Digital Hollywood Experience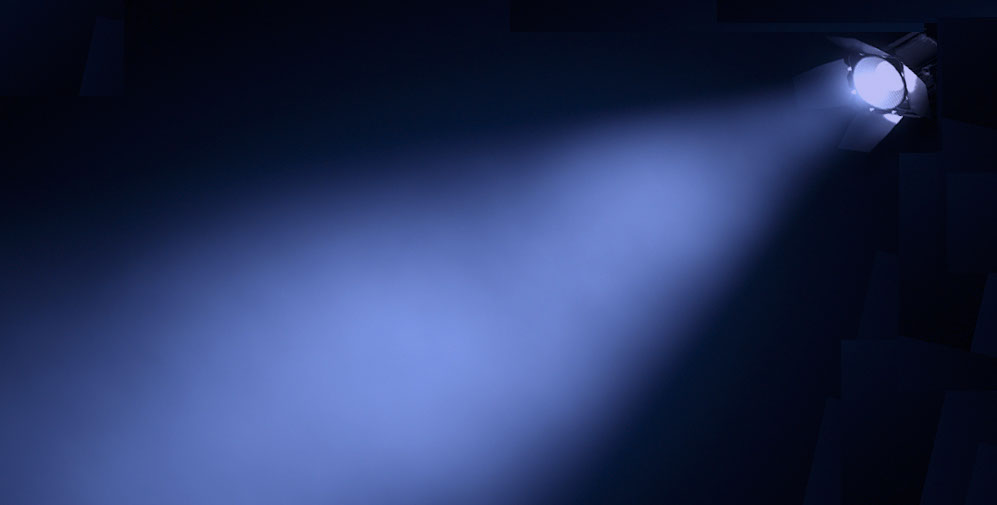 The Digital Hollywood Experience
prestigious Clermont-Ferrand Film Festival and a Creative Award from the International Advanced Imaging Society. Since 2008 when she graduated from the famous ENS Louis Lumiere film school in Paris, she was the stereographer of more than 20 live broadcasts, commercials and documentaries, and of the first French 3D feature film "Behind the Walls". Celine then became the first-ever feature film female stereographer. Celine Tricart published a book about 3D storytelling in early 2013 and then moved to Los Angeles. She now works closely with the award-winning company 3ality Technica on numerous projects including "Stalingrad" by director Fedor Bondarchuk and "Transformers 4: Age of Extinction" by director Michael Bay. Celine is now developing her first feature film and is also looking into TV as a fascinating new medium to tell her compelling stories. Her new book "3D Filmmaking: Concepts and Techniques for Stereoscopic Filmmakers" is now available for preorder on Amazon. Celine recently created her production company "Lucid Dreams Productions" in 2015 focusing on new technologies including Stereoscopic 3D and Virtual Reality. Her first VR film, "Marriage Equality" was shot in July 2015 using the new Nokia Ozo VR camera and produced by 3ality Technica.
Csilla Kozma Andersen is the Head of Content Relations at Nokia technologies. Her passion is to connect creatives with cutting edge technologies to create better content. She is collaborating with studios, post-production facilities and technology companies to use the Nokia OZO camera which is a 3D 360 camera for the professional market. Csilla previously worked at Dolby labs as Director of Content Creation, where she initiated partnerships for Dolby Vision - Dolby's extended-dynamic range and wide color gamut technology - and for Dolby 3D. She worked with Hollywood creatives and technologists to adopt the workflow and create content with Dolby's technology for home and theaters.
Joel Douek, Co-founder, ECCO VR: Co-founder of VR/AR sound & music company ECCO VR, Joel Douek is an award winning composer and sound designer whose work has brought many top Virtual Reality experiences to life, as well as numerous BAFTA and EMMY-winning productions. Born in London, England, Douek draws heavily on his background in music and neuroscience to guide & innovate the use of sound to bring meaning, realism and emotion to the world of VR. His VR work has featured in experiences for major Hollywood studios, Lionsgate, NBC, JauntVR, Littlstar, Hulu, VR Playhouse, Lytro, Specular Theory, SilVR Thread, Studio Transcendent, Applied VR, YouTube360, Facebook 360 and many others. Joel has scored over 80 documentaries including the last nine by British naturalist Sir David Attenborough, along with hundreds of TV episodes, blockbuster Animés, feature films, commercials and sonic brands such as IMAX and HULU Originals.
Edward Button is a award winning Director of Photography and Director. He has shot around the globe for clients such as Gillette, Care International, Western Union, Sony/BMG and shot feature film work for directors such as Shari Springer Berman and Robert Pulcini, Doug Liman, Liz Hinlein, and Anthony Fabian. Edward started his career working in the camera department for Emmanuel Lubezki ASC on Terrence Malick's "The New World" and the Coen Brother's "Burn after Reading." Currently, Edward has been working extensively in Virtual Reality having served as Director of Photography on Doug Liman's cinematic VR series "Invisible." He shot and was Supervising Producer on the VR Music Video Reeps One "does not Exist" with The Mill, has worked with Emblematic Group, and is Technicolor NY's Artist in Residence where he is collaborating on a VR project with artist Shantell Martin and developing cinematic VR projects. Amongst others, Edward's work has been screened at The Cannes Film Festival, The Sundance Film Festival, and the Brasov International Film Festival where he won the Best Cinematography award. He holds Masters degree's from the American Film institute in Cinematography and NYU's Interactive Telecommunications Program where he studied Virtual Reality, Abstract Gaming, Video Art, Computational Media, Spacial Media, Physical Computing, and Augmented Reality.
Andrew Wilson – Director "A 360 VR tour of the Shinola factory with Luke Wilson": Andrew Wilson is a director, actor and producer with over two decades of experience in the entertainment industry. He has directed several documentaries, a recent pilot for TBS, as well as several short films. His short "Satellite Beach" won the 2015 "Best Live Action Short Film" at prestigious Santa Barbara International Film Festival. He recently made the segue into 360 filmmaking, co-directing with brother Luke Wilson on a Reel FX 360° video tour for Detroit-based upscale retailer Shinola. As an actor, he has been seen in such films as The Royal Tenenbaums, Rushmore and Bottle Rocket, which he also associate produced.
Rory Mitchell – co-founder Beard & Glasses VR: Rory Mitchell is a filmmaker and co-founder of Beard & Glasses VR. Since 2015 BGVR has worked with major brands and non-profits to make compelling VR while developing a diverse slate of content across distribution platforms.
Friday, October 21st, 2016
Virtual Reality Production Roundtable
11:45 AM – 12:45 PM, Haas Center - Room 173
The Future of Entertainment: VR Story Architects and Experience Designers
VR from the trenches! Four talented VR directors show excerpts of their latest work and explain their creative process. "VR Story Architects and Experience Designers" is a down-to-earth panel, with real insights and advice from the people who are inventing the new language of Virtual Reality. Amongst the subjects that will be discussed: The concepts of Presence, Empathy and Embodiment in Virtual Reality; Space & Time and the question of choreography; the position of the viewer in VR: spectator or participant; etc.
Celine Tricart, founder Lucid Dreams Productions and co-director, "Marriage Equality" VR film for Nokia and 3ality Technica, Moderator
Joel Douek, Co-founder, ECCO VR
Csilla Kozma Andersen, Head of Content Relations, Nokia technologies
Edward Button, Award Winning Director of Photography and Director
Andrew Wilson – Director "A 360 VR tour of the Shinola factory with Luke Wilson"
Rory Mitchell – co-founder Beard & Glasses VR
Celine Tricart is a filmmaker and stereographer (aka 3D specialist) who is particularly interested in storytelling for stereoscopic cinema and Virtual Reality. Celine has directed several short films, three of which were shot in 3D, and received many awards around the world, including a selection at the