The Digital Hollywood Experience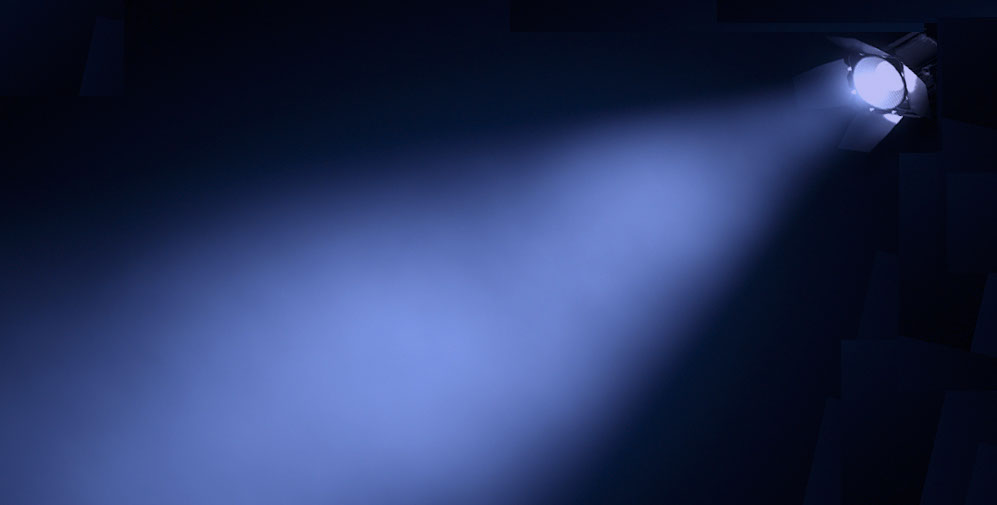 The Digital Hollywood Experience
GABE GOTTLIEB, Co-Founder and CEO, Pathmatics: A self-proclaimed "data hound," Gabe Gottlieb earned his stripes leading software teams at Microsoft. Gabe saw a pervasive problem with the lack of openness in the digital advertising world and decided to join forces with Tom Lorimor to level the playing field. Now, five patents later, the Co-Founder and CEO of Pathmatics is leading the movement for transparency in advertising. Gabe holds dual degrees - in Engineering and Finance - from the University of Pennsylvania and the Wharton School of Business.
Pete Kluge, Group Product Marketing Manager, Adobe: As group product marketing manager for Adobe Media Optimizer, Pete is focused on display and programmatic advertising solutions. He has a broad background in marketing and product management. Prior to Adobe, Pete worked at Microsoft and Yahoo on display ad products, at Homegrocer.com and Webvan Group in marketing management, and owned a direct marketing services and consulting business.
Michael Benedek is the President and CEO of leading online data marketplace Datonics (www.datonics.com), an AlmondNet Group company. Benedek was most recently President of AlmondNet Data Division and joined AlmondNet in 2000 as Vice President, Business Development. His experience extends to over 15 years in the Internet, financial services and healthcare fields while based in New York and in Tel Aviv. He holds an MA degree in International Affairs (International Political Economy) from the Norman Patterson School of International Affairs in Ottawa, Canada and a BA degree from the University of Western Ontario in London, Canada.
Jeff Ferguson is the CEO of Fang Digital Marketing (www.fangdigital.com), an advertising media agency specializing in internet marketing, including search engine marketing, display, social, and mobile. With almost 20 years of online marketing experience, Jeff has led the online marketing efforts for companies such as Hilton Hotels, Kimberly-Clark, InterActiveCorp, Experian, Napster, and Local.com. Jeff and his team have also created digital campaigns for renowned clients such as American Airlines, Belkin, CBS Local, eHarmony, Farmers Insurance, Hilton Hotels, JustFab, KinderCare, Paychex, PetSmart, Prestige Brands, Pulmuone, The Smithsonian, Sony, and Toyota. Recently honored as one of PPC Hero's "Top 25 Most Influential PPC Experts" for the second year in a row, Jeff Ferguson is no stranger to the industry speaking circuits throughout the US, Europe, and Asia. Jeff is a regular presenter at Ad:tech, AllFacebook Expo, Search Marketing Expo (SMX), Digital Hollywood, Online Marketing Summit (OMS), Consumer Electronics Show (CES), and Search Engine Strategies (SES), where he also served as a member of the advisory board. Additionally, Jeff has volunteered his time for the Search Engine Marketing Professional Organization (SEMPO) on both the national and regional levels, where he serves as a board member of the Los Angeles chapter. Jeff can be found on Twitter countxero and @fangdigital.
Donovan Moore is Account Director at Goodway Group and is responsible for sales in the LA region. Previously, he has worked at industry leading tech companies like Twitter, Microsoft, Millennial Media and Yahoo. He has a B.S. in marketing from California State University – Long Beach.
Friday, October 21st, 2016
11:05 AM - 12:20 PM
ThinkTank I: Haas Conference Center - Room 171
Strategies in Advertising: Programmatic Buying, Targeting, Analytics and Contextual Media
Gabe Gottlieb, Co-Founder and CEO, Pathmatics
Pete Kluge, Group Product Marketing Manager, Adobe
Michael Benedek, President and CEO, Datonics
Jeff Ferguson, CEO, Fang Digital Marketing
Julian Baring, GM of North America, Adform
Donovan Moore, Account Director, Goodway Group
Keith Newman, President, Newman Media, Moderator
Julian Baring joined Adform in August 2015 as General Manager – Americas based in New York. He started his career in agencies at BBDO and Saatchi & Saatchi before co-founding travel-site Weekends.com and riding the .com wave – to the bottom. Julian has worked across the UK, US and APAC in senior executive roles at Vodafone, Operative, Facilitate Digital and most recently Adslot. He has an MBA from Oxford University and studied his BA at Brown University. He is a confirmed dual-passport Anglo-American and a proud father to three young rascals.