The Digital Hollywood Experience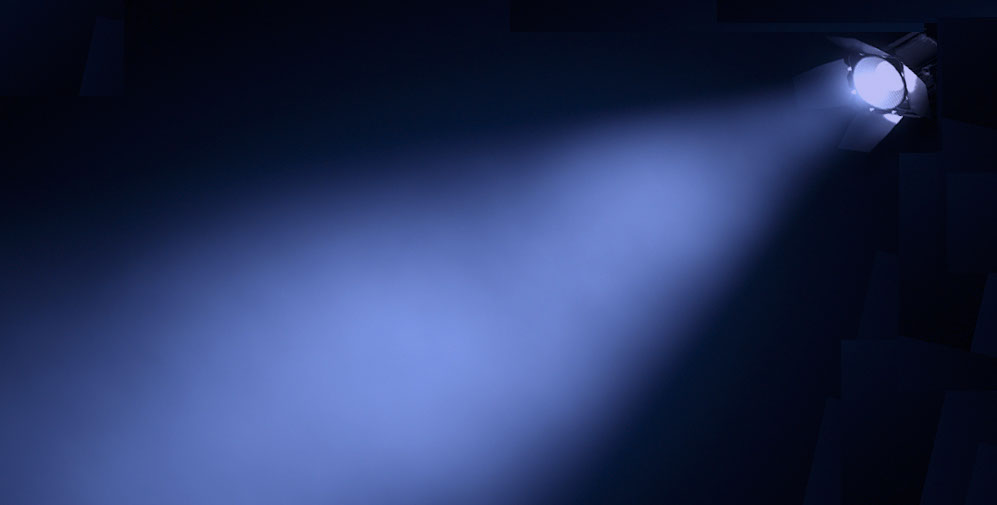 The Digital Hollywood Experience
communications. As VP of Communications Industry Strategy and VP CRM Industry Strategy at PeopleSoft, he directed development and release of the award winning CRM for Communications, initiated strategic acquisitions and partnerships including IBM, valued at over $1Billion. Daniel was Product Evangelist for Vantive and co-founder and VP at SBI, Inc. Daniel holds a Bachelor's degree from UC Berkeley.
Peter Martin – Executive Creative Director at SPECTACLE VR & CEO VALIS Studios: Peter Martin is an Academy Award nominated Producer. He is a Creative Futurist and a recognized thought leader in next generation entertainment. Since 2015 Peter has specialized in VR, directing a number of high-profile projects, including Run the Jewels "Crown" music video with WEVR, released on NYTVR, Ray Lamontagne's "Hey, No Pressure" video for Jaunt VR, and the 2016 Sports Illustrated Swimsuit Issue which was released by Time Inc on a bespoke Swim VR app sponsored by Lexus. Most recently Peter shot his first room scale VR project in Iceland at the Secret Solstice festival, shooting photogrammetry and depth capture inside a Volcano. Through SPECTACLE VR, Martin seeks to revolutionize storytelling through content that uniquely interacts with audiences. Martin believes that VR/AR has the power to change the way media is produced, viewed and distributed. In 2014 Martin creatively directed the world's first holographic duet between M.I.A. and Janelle Monae for the launch of the new Audi A3, where both artists simultaneously appeared in New York and Los Angeles in a specially constructed immersive environment. In 2010 Peter created and produced 'Waste Land', the feature length documentary which won over 35 Festival awards including Sundance, Berlin, and a nomination for Best Documentary at the 2011 Academy Awards.
Jim McArthur, Managing Partner & Chief Client Officer, FOLKLORE: Creating digital solutions for global brands has long been Jim McArthur's specialty. As Co-Founder and Managing Partner at Folklore Digital, Jim leads a diverse group of Digital Specialists, creating Virtual and Augmented reality, as well as web and mobile apps that drive profitability for some of the largest companies in the world. Prior starting Folklore, Jim led several business units within J. Walter Thompson (including Mirum, Digitaria and Big on Mars), as well as overseen the establishment & development of key vertical practices for WPP. Jim's professional life began as a print and broadcast journalist writing for the United States of America Department of Defense, before quickly transitioning to the "digital" arts. Between 1995 and 2006, Jim founded several digital companies focusing on Web design and development, Content Management and Hosting Infrastructure. During his decade long stint within WPP/JWT, Jim honed his creative instincts as Art Director and Creative Director, then ascended to Director of Creative Services, overseeing all creative endeavors at Digitaria (JWT's marquee digital agency). He was subsequently promoted to head of New Business Development, a quick transition because his hands-on experience made him a natural choice to explain the creative process and tech integration to prospective client partners. In 2010, Jim joined the J. Walter Thompson Executive Team, focused on growth, bringing knowledge, experience and global perspective to the agency's biggest opportunities. Jim has been part of campaigns that have won Webby, Addy and CommArts awards for clients including: Johnson and Johnson, Ford, Mazda, Nissan, NFL, Qualcomm, & General Motors. Jim is a prolific speaker having headlined at SXSW (2013 & 14), CES 2015, Mobile Marketing Summit 2015, as well as the Massachusetts Institute of Technology Enterprise Forum.
Jake Dorn currently serves as the President of Main Path Marketing, a private equity backed digital performance agency. With a wealth of knowledge, gleaned from a body of work spanning Mobile, Software, Consumer Products, Gaming and Sports/Media/Entertainment, has routinely positioned Jake as a pivotal player in the digital transformations of some of the largest & most successful organizations in the world. Jake has run global partnerships with leading technology companies including Microsoft, Amazon, LinkedIn, Adobe, Sony and Acquia. Prior to MainPath Jake served as a Global SVP at Ipsos, and VP at WPP (Mirum/JWT). Jake is a past recipient of the ad:tech mobile marketing award and has been featured in the Wall Street Journal & Mediapost. Jake holds an Intl. MBA from Thunderbird, Global School of Management.
Eden Chen is the co-founder of Fishermen Labs, one of the fastest growing app development/emerging Tech studios in the US. Eden is a serial entrepreneur and heads up various companies including Knife and Fox, Ctrl Collective, Foundry Edu, Glo Bible, Zolo Studios, and Dev Crew. Previously, Eden led tech and finance efforts at Reality LA and was a founder at Lightmark Capital, a Los Angeles based hedge fund. Prior to these ventures, he worked as an investment banker at Citigroup and Lehman Brothers during which time he advised on global billion dollar deals with multiple Fortune 500 companies. Eden invests and sits on the advisory board of numerous startups and nonprofits and has been featured in US News, Bloomberg, and the LA Business Journal. Eden graduated with honors from Emory University.
Friday, October 21st, 2016
10:15 AM - 11:30 AM, Haas Center - Room 173
Virtual Reality Keynote,
VR - Making Visions Real - At the Edge of Storytelling - Next Level of Entertainment
Daniel Kenyon, Founder/CEO, Furious M\
Peter Martin, Executive Creative Director, Spectacle
Jim McArthur, Managing Partner & Chief Client Officer, FOLKLORE
Jake Dorn, President, Main Path Marketing
Eden Chen, co-founder, Fishermen Labs
Gordon Bellamy, Visiting Scholar, USC. Event Chair, VR Intelligence - ‎TheWaveVR, Moderator
Daniel Kenyon, Founder/CEO, Furious M: As founder and CEO of Furious M, Daniel Kenyon leads a team of innovative new talent and industry veterans harnessing technology to revolutionize creative impact and commercial success in transmedia entertainment. With over 25 years experience in executive management, award winning product and business development, Daniel has a history of developing as well as bringing to market winning solutions for the media, entertainment and communications industries. As VP at Automated Media Processing Solutions, Daniel spearheaded go-to-market for a global video management and delivery solution. As Industry Director for Media & Entertainment at Oracle, he initiated several strategic directives including the multi-billion dollar industry portfolio targeting media & entertainment and