The Digital Hollywood Experience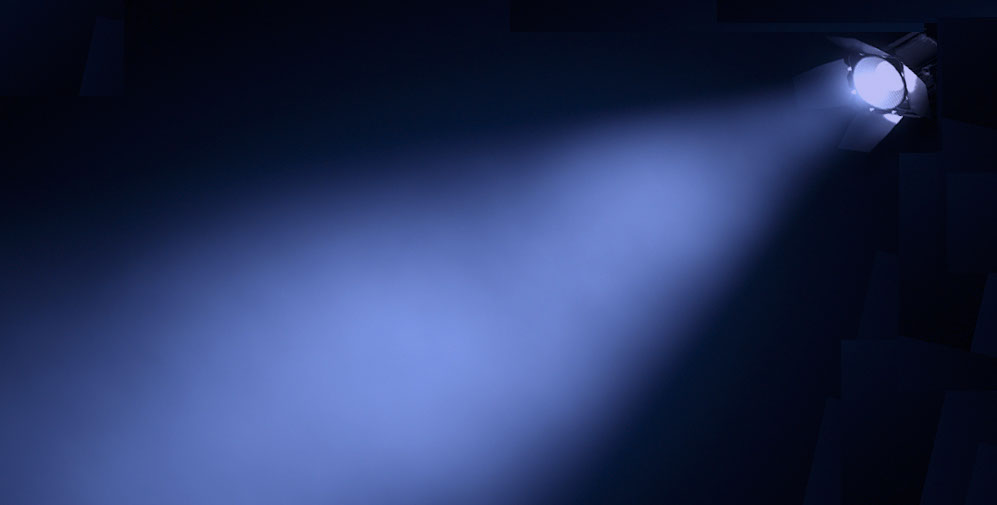 The Digital Hollywood Experience
Tamir Buchler is the COO of Busker, the world's first social video platform that powers rewarding, real-time and authentic interactions between creators and their audiences through the most engaging live streaming community. Buchler joined Busker in December 2015 and focuses on establishing commercial partnerships with retailers and publishers, marketing outreach, talent acquisition and community development efforts. He has an extensive background in ecommerce and online marketing, strategic business development and business operations. Prior to joining Busker, Buchler served as CEO of The Happy Cloud, an on-demand predictive video game download service. He also was COO and CRO at Pronto.com, an IAC-owned venture where he led business development, SEM operations, product strategy and sales. Additionally, Buchler enjoyed an almost 10-year stint as director of strategic business development at PriceGrabber.com where he developed a distribution network of comparison shopping partnerships and led the company's global expansion effort, including the launch of PriceGrabber.com's UK operations. Buchler graduated with a Bachelor of Arts degree in International Studies from the University of California, Irvine. He currently resides in the Los Angeles area.
Marci Dobrow - As Vice President of Global Client Services for 4C Insights, Marci Dobrow brings together multiple disciplines to enhance the customer experience and streamline the connection between sales and solution development for the organization that is the global leader in data science and media technology solutions for multi-screen convergence. Marci brings a deep working knowledge of 4C's technology, along with experience in both broadcast & ad technologies that serve to ensure that 4C's diverse clients experience best-in-class support. Before joining 4C, Marci had spent her career in sales and support, always with the focus on providing effective solutions and services, and maintaining a 98% client-retention rate. With over 15 years in broadcast & ad technologies, Marci has held roles in some of the sector's most innovative companies, such as Teletrax, Civolution and Sony Pictures Entertainment. Marci loves being a part of a startup team where innovation, collaboration and out-of-the box thinking are fostered. An avid distance runner who will be participating in her first ultra-marathon in 2017 and a mother to 1 year old ginger twins, Marci's only true addictions are coffee and anything made by Apple.
Bilal Kaiser, UCLA Extension, Instructor; Agency Guacamole: Bilal Kaiser (@bilalkaiser on Instagram/@bka1ser on Twitter) is obsessed with getting consumers excited about a product, piece of content, event or even an app. With a background in digital marketing, PR and social media at companies like Sony Pictures Entertainment and L'Oreal, Bilal now runs his own boutique agency in L.A. called Agency Guacamole. Because of his experience in multiple industries, Bilal brings a broad perspective and holistic approach to help clients in the lifestyle and tech space solve social media and PR challenges. Additionally, Bilal teaches social media and digital marketing at industry recognized schools like UCLA Extension and General Assembly. Bilal received his undergraduate degree from the University of California at Davis and his master's from the University of Southern California. Most recently he served as a moderator at the 2016 Silicon Beach Fest panel, "Maximize Your Digital Fundraising by using Marketing & Social Media."
Jessica Hasson, founder, PulpPR: Jessica, named "Woman of Influence" by LA Business Journal 2015, is the founder of PulpPR and takes the lead in crafting and overseeing the execution of communication and media strategies. She builds effective and award-winning, community-driven campaigns. Jessica has over 15 years of experience in marketing and public relations, delivering consistent results for a wide range of clients across many industries including consumer electronics, gaming, digital entertainment, software, mobile and consumer products. In the world of tech, she has helped launch literally hundreds of startups and apps. Jessica develops and manages strategic traditional and social programs by engaging users through Facebook, Twitter, LinkedIn, Pinterest, Answer Campaigns and blogger outreach. Notable successes include campaigns for will.i.am's "Yes, We Can" viral video, Bombay Sapphire Gin, David Lynch Foundation, Philips Electronics, NBC, MAGIC Fashion Show, Togo's and Constant Contact. Jessica holds a Bachelor of Arts in mass media management from Biola University, magna cum laude with honors.
Phil Barrett, SVP & General Manager of Marketing & Shopper Services, Purch: Phil leads our Marketing and Shopper Services division. In addition to being responsible for our brand development and strategy, his teams provide loyalty, mobile App and ecommerce services to the Purch family of brands. Prior to joining Purch in 2014, Phil held senior roles with 1-800 Contacts (SVP eCommerce & Mobile) and BlackBerry where he was the Senior Director for Digital Marketing for North American with global platform and digital branding responsibilities. He's also held senior roles with the Canadian Marketing Association as both a board member and chair of the mobile marketing council.
John Bohan, CEO + Founder, Socialtyze: John is the CEO & Founder of Socialtyze, a leading social media agency that works with over 200 top brands including The Cheesecake Factory, Gallo Wines, Paramount and Time Inc., among many others. He also is the founder of StoryCafe, an influencer marketing company that aligns Internet celebs with brands to tell their stories in social. Over the course of his 20-year digital media career, John has founded and run several other successful marketing companies. He is also a frequent contributor to Social Media Today, iMedia Connection and MediaBizBloggers.
William Petersen, Vice President of Marketing & Strategy, theAudience: As Vice President of Marketing & Strategy at theAudience, Petersen is responsible for the company's strategic approach to leveraging creators and content to tell compelling brand stories. With an extensive background in marketing, business development and social media, Petersen returned to theAudience in 2016 after serving as the Creator Development Lead at Vine and Head of Content at the social media analytics, start-up, Groupthink. Previously, Petersen was Vice President of Strategy and Accounts at theAudience and has held various marketing, partnerships, content, and creator-focused roles throughout the media and agency landscape. Petersen received his bachelor's degree from Middle Tennessee State University and an MBA from UCLA Anderson School of Management.
Friday, October 21st, 2016
1:00 PM - 2:00 PM
ThinkTank I: Haas Center - Room 171
Twitter, Facebook, Snapchat & Other Social Media - Transforming Marketing, Transforming the World
Bilal Kaiser, UCLA Extension, Instructor; Agency Guacamole
Marci Dobrow, Vice President of Global Client Services, 4C Insights
Jessica Hasson, founder, PulpPR
Philip Barrett, Senior Vice President, Purch
Johnny Miller, Founder, Manumatix
Tamir Buchler. COO, Busker
John Bohan, CEO + Founder, Socialtyze
William Petersen, Vice President of Marketing & Strategy, theAudience, Moderator
Johnny Miller, Founder, Manumatix: Bamboo is a powerful marketing platform that leverages Facebook, Twitter, Google+, Pinterest and other social sites. Bamboo rewards your customers for their purchases and for those who they refer. These "members" also distribute to their friends your latest videos, coupons as well as sweepstakes, games, polls, contests and trivia. Bamboo's gaming technology rewards your customers for both their loyalty, their purchases and their referrals. This is not your grandmothers loyalty program. Bamboo has worked with publishers, authors, gaming companies in Sweden, concert promoters in Asia-Pac, airlines in Eastern Europe, direct marketers in Germany, film distributors in Hollywood, and tv networks including FOX, travel companies, e-commerce companies and many CPG brands including Gatorade and Mountain Dew.