The Digital Hollywood Experience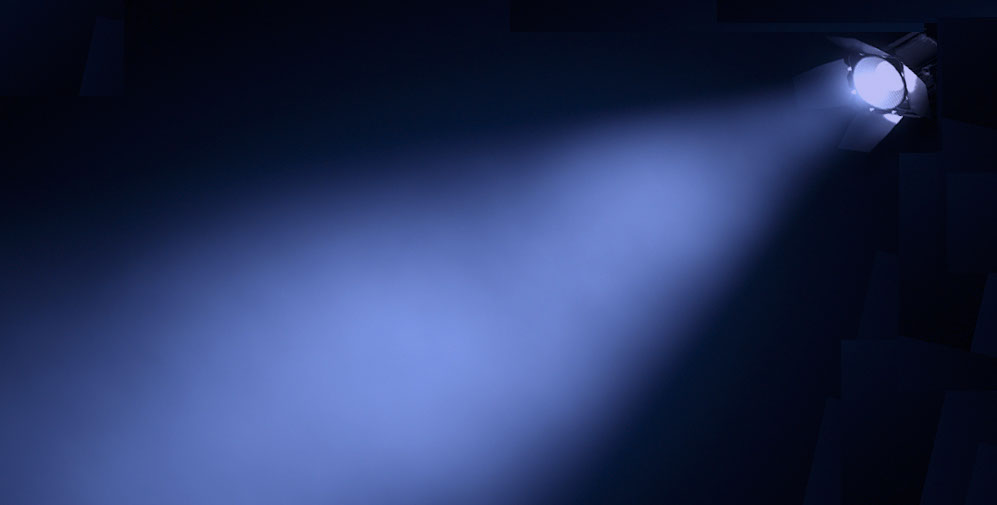 The Digital Hollywood Experience

Cameron Friedlander, Marketing Technology Strategy for North America, Kimberly Clark is the former, Executive Director, Creative Technology North America, which utilizes his progressive insight into existing and emerging technologies to guide our agency's vision of crafting innovative solutions anchored by experience in design. Cameron weaves Designkitchen's strategic, creative, and technological facets into one driving force, designing digital ecosystems that usher our clients' brands into the environments of their target audiences. His solutions have launched effective campaigns for our clients, proven successful by their storytelling across multiple user touchpoints; physical, device, digital, and social constructs. Cameron has over fourteen years of strategic marketing leadership and technology experience. Starting in 1999, he and his teams have conceptualized and developed award-winning solutions for numerous Fortune 500 companies, including HP, Sears, CVS, and Motorola, in addition to TD Ameritrade, Burger King, Land Rover, and Johnnie Walker. Cameron earned his Bachelor of Science in Computer Science at the University of Redlands
Jane Clarke, CEO, Managing Director, Coalition for Innovative Media Measurement (CIMM): As the CEO, Managing Director of the Coalition for Innovative Media Measurement (CIMM), Jane is responsible for developing CIMM's strategy and vision and overseeing all day-to-day operations. CIMM is a coalition of leading TV content providers, media agencies and advertisers formed to spur innovation in the use of return-path data for TV audience measurement, as well as cross-platform media measurement. CIMM pioneered the introduction of USA TouchPoints (a cross-media mobile e-diary planning tool); the proof-of-concept Pilot Test for comScore's new X-Media Measurement Service; groundbreaking whitepapers; and a youth/family measurement initiative with RealityMine and TiVo Research to capture all media usage via device meters, STB data and a router meter. Jane has over 30 years' experience in the media industry collecting and analyzing strategic insights into global consumers for Time Warner, Children's TV Workshop and National Geographic. Most recently, she was Vice President of Insights and Innovation at Time Warner Global Media Group where her work fueled marketing solutions across television, online, mobile and print, and she led cross-media measurement initiatives. Jane also is on the Board of the Advertising Research Foundation.
Himesh Bhise, CEO, Synacor: Himesh Bhise is a leading broadband, multiscreen and mobile executive. Prior to Synacor, Himesh led New Services & Platforms for Comcast Cable, where his portfolio included content platforms like XFINITY Streampix, advanced advertising, cloud products, prepaid services, and X1 apps - all transforming the consumer experience. Earlier, he led the Internet business for Charter, the mobile business for AOL, and was a leader in the telecom practice of McKinsey & Company. Bhise received his MBA from the Wharton School.
Jake Katz is VP, Audience Insights & Strategy for Sean "Puff Diddy" Combs' REVOLT Media & TV. He helped launch the network in 2013 and since oversees its Consumer Research and Strategy, helping to inform the company's digital product development, social media, as well as its linear and online content creative guardrails. Jake began his career as Manager of Insights Innovation at MTV – working on the team that famously pivoted the network out of its Gen X roots. Following MTV, Jake was Director of Trends for NBCUniversal, where he co-authored "The Curve Report" and worked inside their branded content agency. Before joining REVOLT TV Jake ran a youth marketing consultancy called Ypulse, building insights-based strategies for Audi, Anheuser Busch, NFL, Macy's, Teach for America, and more.
Kevin Westcott, US Consulting Media & Entertainment Leader, Deloitte Consulting LLP: Kevin is a partner and leads the US Media and Entertainment practice for Deloitte Consulting LLP. He has over 25 years of experience in strategic and operational planning, as well as implementing global business change and technology projects for major media organizations. His industry experience spans Film, TV, Home Entertainment, Broadcasting, Publishing, Licensing, and Games. Kevin is a co-author of Deloitte's Digital Media Maturity Model and speaks regularly on media consumption trends.
Wednesday, January 4th, 2017
9 - 10 AM
Session I - DH1
LVCC, North Hall, Room N264
Binge TV – Internet TV, Media and the Hollywood Connection
The Netflix inspired phenomenon of binge TV has now become the "de rigueur" viewing pattern for the entire national TV audience. Binge watching impacts the content of TV programming as well as the technology delivery system behind the programming.
Jane Clarke, CEO, Managing Director, Coalition for Innovative Media Measurement (CIMM)
Himesh Bhise, CEO, Synacor
Jeffrey Thompson, Media & Entertainment, IBM Global Business Services
Cameron Friedlander, North America, Marketing Technology Lead, Kimberly-Clark
Michael Kernan, ‎CEO, NuMedia Studios
Jake Katz, VP, Audience Insights & Strategy, REVOLT Media & TV
Kevin Westcott, US Consulting Media & Entertainment Leader, Deloitte Consulting LLP, Moderator