The Digital Hollywood Experience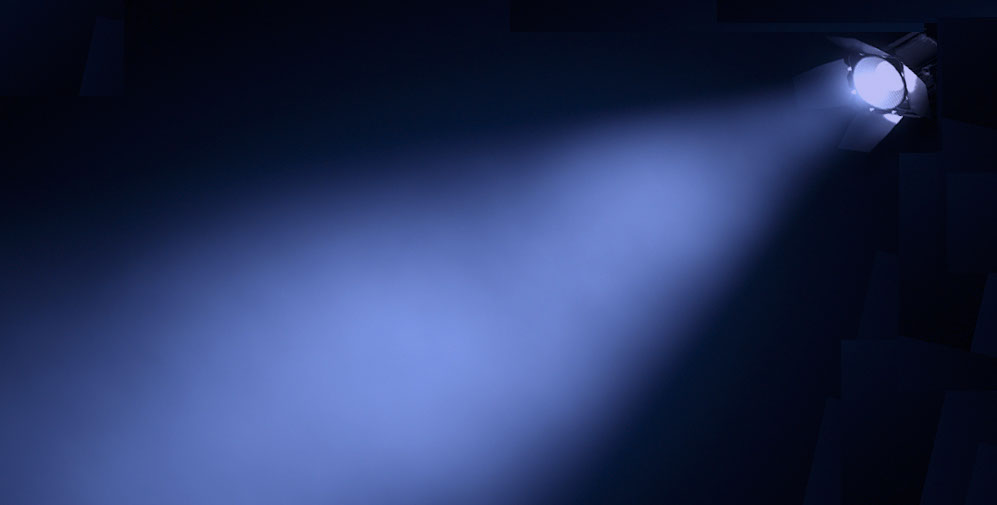 The Digital Hollywood Experience

Jeff Hochberg, Vice President, Data Activation, ShareThis: Jeff Hochberg works with clients and partners to enhance their global technical architecture via The Trade Desk's industry-leading APIs. Previously, Jeff was the Vice President of Business Development at Audience Science, where he was responsible for the extensive publisher and data framework that was an integral part of their enterprise advertising management platform. Prior to that, he was the Vice President of Sales for AOL's Audience Targeting product suite responsible for leading revenue generation and sales execution. Jeff holds a BA in Political Science from Syracuse University and an MBA from New York University's Stern School of Business. He resides with his wife and two daughters in New Rochelle, New York.
Lucas Krump is Director, Demand Partnerships BrightRoll Exchange from Yahoo! He is responsible for growing programmatic demand for video, display and native inventory via Demand Side Platform partnerships in North America. Before joining BrightRoll, he was head of global business development and publisher acquisition for Vdopia, a mobile video ad network. Prior to that he spent seven years in Asia where he was responsible for launching multiple international print and online media properties. He holds a BA in Journalism from the University of Kansas and an MBA from the UCLA Anderson School of Management.
Lewis Rothkopf, Chief Revenue Officer, AdsNative : As Chief Revenue Officer of AdsNative, Lewis Rothkopf leads worldwide sales, strategic partnerships and marketing for the company's suite of monetization solutions for leading publishers and app developers. Rothkopf joins AdsNative with 17 years experience in the digital advertising industry, most recently from Aol's Millennial Media, where he was responsible for all supply-side relationships and publisher-facing sales worldwide as SVP of Global Monetization Solutions. He joined Millennial via the company's acquisition of Jumptap, where he led the mobile ad network's publisher acquisition and network development as SVP. Prior to Jumptap, Rothkopf served as general manager of AMP, a sell-side data and media management platform, for multi-screen company Collective. Previously, Rothkopf was SVP of Network and Exchange at BrightRoll (now part of Yahoo), where he built, scaled, and managed the company's industry-leading video ad network, programmatic video ad exchange, and mobile inventory businesses. Earlier in his career, Rothkopf led content distribution partnerships for NBCUniversal's digital video syndication and advertising platform. Additionally, he spent five years at DoubleClick (now Google) in strategic sales, building strong relationships with large publishers and multimedia networks.
Jay Seideman, SVP, Advertiser Platforms, AOL: Jay serves as SVP of Advertiser Platforms for AOL, overseeing sales and service teams across the ONE platform, including video, mobile, display and programmatic TV. In his previous role, Jay was Regional VP of advertising sales teams for AOL's Central Region, representing the AOL-Verizon portfolio of content properties and platforms. Prior to that, Jay oversaw Microsoft's US Targeting and Exchange teams, leading both the Audience Targeting specialist teams and Microsoft's programmatic sales efforts. Prior to that, Jay held positions at Vibrant Media, where he managed sales operations and evangelized the contextual space, and at IDG, selling branded advertising to leading technology agencies and marketers. Jay has been a frequent speaker at OMMA, Digital Hollywood, Ad Club of New York, and the IAB, and has been published in AdExchanger and Digiday.
Troels Smit, Program Manager on Product Marketing, Facebook: As Program Manager, Product Marketing, Troels brings over 12 years of industry experience to Facebook. Troels has extensive knowledge of measurement, digital advertising, and specializes in serving the buy side and building high performing sales teams. Before joining Facebook, Troels was VP of Sales at LiveRail where he focused on demand from Media Agencies and DSPs. Prior to this Troels held the position of Managing Director at Sizmek and worked in Europe as well as the US. Troels holds an M.Sc in Computer Science from the Technical University of Denmark
Juan Suarez, Vice President, Account Services, Xaxis: Juan leads the west coast office based in LA and manages the operation that services GroupM agency clients across entertainment, retail, travel and other verticals. He is responsible for driving growth for Xaxis through the development of strategic relationships with agency partners and their clients and is instrumental in the commercialization of new products, managing new business pitches, and executing large scale programmatic media buys . Immediately prior to his current role, Juan was a Global Client Development lead and worked closely with our top 25 clients and their respective agency partners. Juan joined Xaxis from GroupM where he served as Director of Business Development for GroupM's Data and Analytics practice. Juan began his career at IBM where he spent 5 years as Senior Marketing Manager for IBM's Software Group, responsible for global marketing strategy in the Telco and Media industries. Juan holds an MBA from the University of North Carolina at Chapel Hill. He has been a featured speaker at various industry conferences and is fluent in three languages: English, Spanish and Portuguese. Juan lives in Santa Monica, CA with his wife and two children.
Wednesday, January 4th, 2017
2:15 - 3:15 PM
Session II - DH10
LVCC, North Hall, RoomN262
Programmatic Buying and Targeting: Cross-Platform Advertising
Programmatic buying and targeting has revolutionized the relationship between advertiser, agency and platform. Automating the buying and optimization of media inventory not only streamlines the process, it substantially enhances decision making and efficiency Welcome to a world of programmatic media.
Lewis Rothkopf, Chief Revenue Officer, AdsNative
Jeff Hochberg, Vice President, Data Activation, ShareThis
Paul Limbrey, Director, Media Platforms, Google
Lucas Krump, Director, Demand Partnerships, Brightroll, Yahoo
Jay Seideman, SVP, Advertiser Platforms, AOL
Troels Smit, Program Manager on Product Marketing, Facebook
Juan Suarez, Vice President, Account Services, Xaxis, Moderator